Audi has given a facelift to the Audi A3 Sedan. Here's how the 2016 Audi A3 Sedan compares with the pre-facelift 2013 Audi A3 Sedan.
Exterior
The 2016 Audi A3 Sedan differs from the 2013 Audi A3 Sedan with new shape, Matrix headlamps, broader singleframe grille with sharper contours, restyled bumpers, re-shaped air inlets and new taillamp graphics. Including the new Ara blue, Cosmic blue, Nano gray, Tango red and Vegas yellow, a total of 12 body bodypaint choices are available now.
Interior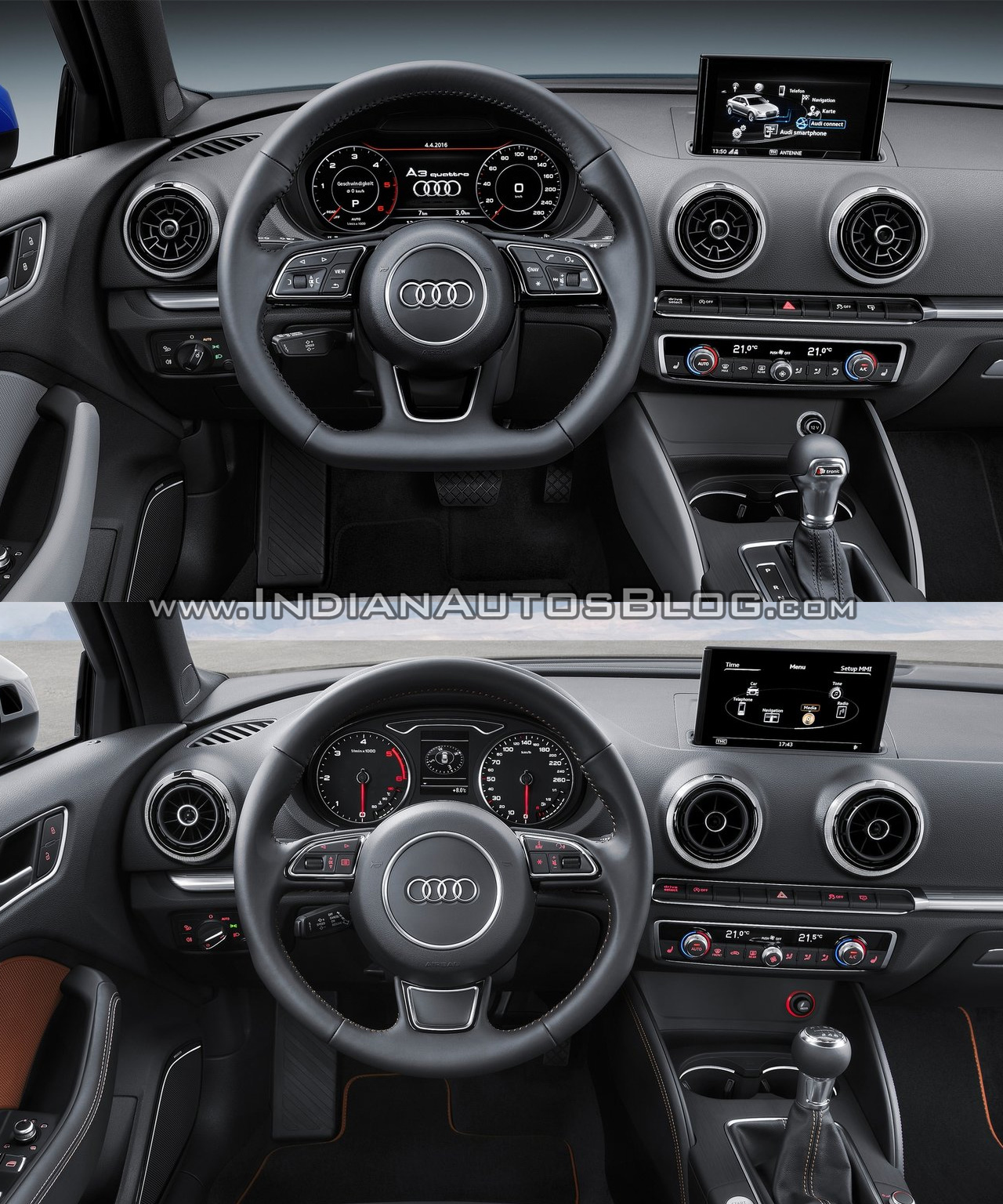 The interior may appear to have remained mostly unchanged at the first look but there's at least one major upgrade in terms of technology. Unlike the 2013 Audi A3 Sedan, the 2016 Audi A3 Sedan features the Audi virtual cockpit 12.3-inch fully digital instrument cluster. There's also a new three-spoke steering wheel, while the MMI infotainment system's menu structure has been redesigned.
Mechanical
The 2016 Audi A3 Sedan (facelift) will be available with three new engines. First up, is a 1.0-litre TFSI turbocharged three-cylinder petrol engine that produces 115 hp and 200 Nm of torque. The second one is also a petrol engine, a 2.0-litre TFSI turbocharged four-cylinder unit that produces 190 hp and 320 Nm of torque. Lastly, there's also a new 110 hp 1.6-litre TDI unit that will be the new entry-level diesel option.
The facelifted 2016 Audi A3 Sedan will be launched in first markets in May 2016.