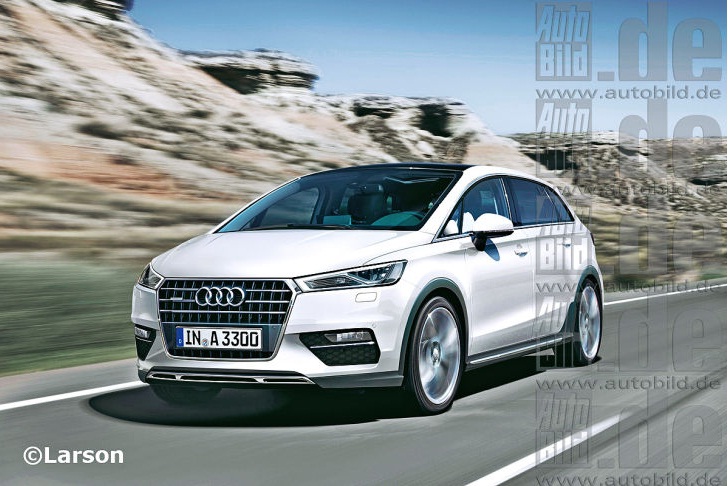 The new MQB architecture is going to be a life saver for Volkswagen. With the power of the MQB platform, the Volkswagen group can easily diversify themselves into unknown territories. Audi, part of the Volkswagen group, is doing exactly that!
On the inauguration of the 'Audi City', a cyber showroom located in the heart of London, Audi's global Marketing and Sales director Peter Schwarzenbauer confirmed that the German automaker is contemplating on building a 7 seat people carrier.
MPVs or Minivans are considered very boring to drive says Audi. Hence, the brand wants to pump some life into the segment by offering a sporty MPV – on similar lines of the Ford S-Max. This comes in for a real shocker as most automotive companies are moving away from the MPV concept to offer some exciting alternatives to the target audience. Mercedes, which has the R Class MPV in its portfolio, may not be very sure about the future of the R Class is uncertain.
This isn't the first time you are reading about Audi venturing into the people carrier space here on IAB. A report on Automobile Magazine said Audi designers met in February at the Italdesign studio in Turin, to discuss a wagon-SUV cross as a probable in the future A4 family.
Audi knows that the biggest selling point an MPV must have is oodles of space inside. Thus, the new MPV from Audi will be based on a longer and wider version of the MQB platform. Both front wheel drive and rear wheel drive will be on the platter. To further maximize the interior space, engines will be transversely mounted.
Arriving at the topic of engines, the Audi MPV will benefit from the EA888 range of 1.8-litre and 2.0-litre TFSI engines with 180bhp and 222bhp. The diesel duty will be done by the EA288 family of engines with 2.0L capacity offering either 141bhp or 175bhp.
A frugal hybrid version will also be on offer with a 148bhp 1.4 TFSI petrol engine mated to 107bhp electric motor. A more powerful 'S' model will feature a 2.0 TSI producing 276bhp.
Obviously, Audi would require a new naming scheme for the MPV line up. The 'A' moniker takes care of the sedans and hatchbacks. The 'Q' takes care of the SUVs and crossovers. 'R' is for sportscars. Audi is contemplating on 'V' ( for Vario) for MPVs. The first model could be badged as the V3 or the V4 due for a 2016 release. A whole line up of MPV products will follow suit.
[News Source: Autocar.co.uk]
[Rendering courtesy: autobild.de]