For those who want a good looking, premium car for 20 lakh rupees, Audi will offer help in the form of the A3 sedan in the coming years. The design elements on the A3 will keep it in line with modern Audis, so second glances will be won without batting an eye lid.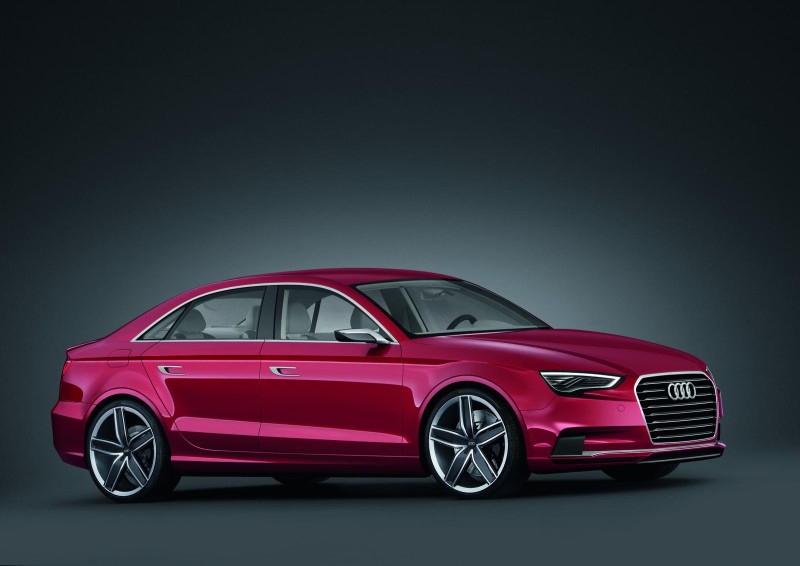 But the only problem is that Audi's still undecided about the prospects of the A3 in India. The model will be sold in China and USA, but markets are still undecided for the A3, the company revealed at the Geneva Motor Show. Media reports cite 2013 as its release date, but the Indian debut could be more than one year away from that point.
The objective of the A3 sedan was to recreate the brilliance of the first generation A4 dating back to 1994.
The concept model exhibited at the Geneva Motor Show had a 2.5-liter turbocharged five-cylinder engine from the RS3 Sportback that produces 408 PS and sent it through the seven-speed S tronic transmission and quattro all-wheel drive mechanism to the wheels.
The A3 sedan concept shown at Geneva hence is truly a high-performance sedan. Audi hasn't downplayed the possibilities of turbocharged four cylinder engines burning diesel under the hood of the A3 sedan, what it exactly needs to sit under the A4 in the company's portfolio.