Shares its platform with the A3 sedan.
As reported earlier, the Audi A3 Cabriolet is ready for its India arrival, and the launch date, IAB can reveal, is 11 December, 2014. While the A3 sedan has been in India since mid-2014, the A3 Cabriolet is going to be one of a kind in its segment. Owing to that, it's easy to understand that the convertible will come to India via the CBU (Completely Built-up Unit) route and won't be manufactured here, for now at least. Showcased at the 2014 Auto Expo, the car is based on Volkswagen's MQB platform that underpins other vehicles like the Skoda Octavia, the A3, etc. The engine choices for the A3 sedan include a 1.8 TFSI petrol and a 2.0 TDI diesel engine, and the A3 Cabriolet is likely to be offered with the same options as well, though the model presented at the Auto Expo was not a diesel.
The A3 sedan's 1.8-liter petrol makes 180 bhp and 350 Nm of torque, and comes matched to a 7-speed dual clutch transmission.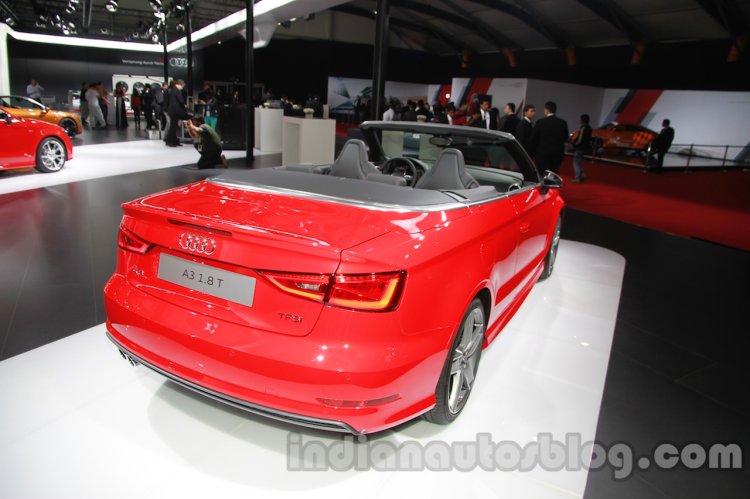 Also read: Audi A3 Sedan Review 
And the talking point of the A3 Cabriolet will be its fabric roof. It takes 18 seconds for the roof to fold-down/unfold and can be operated at speeds up to 50 km/h. What could be a better way of showing a good hairdo, an appreciable taste in cars, and wealth! Talking of the latter, expect to shell out a little of that as the car is going to cost upwards of INR 40 lakhs.