Ather Energy has announced the extension of the comprehensive warranty of the FAME-I certified 450. The warranty has been extended from two years currently to three years.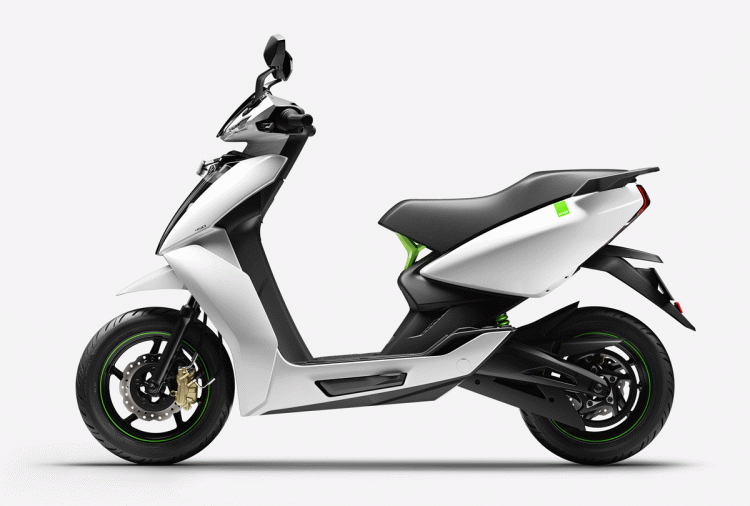 Also read: Ather Energy to expand its operation to Chennai in June
Ather Energy said in a statement:
Ather will be extending their existing FAME 1 certified 450 customers' comprehensive warranty to 3 years from the existing 2 years. The gesture re-emphasises Ather's intent of ensuring a delightful ownership experience to consumers. All Ather 450s certified under FAME 2 will come with the 3 year comprehensive warranty as mandated along with the company's "Make in India" battery pack.
In other updates, the Bengaluru-based start-up announced earlier this month that its Ather 450 electric scooter qualifies for subsidy under the FAME II scheme. The subsidy for the flagship product from Ather Energy has increased from INR 22,000 to INR 27,000. With the revised subsidy, the on-road (Bengaluru) prices have come down from INR 1,28,230 to INR 1,23,230. A lease option (13/36 months) is available, in which the lessee will end up paying INR 2,274-4,220 per month on a monthly or quarterly basis.
Ather Energy will expand its operations and enter Chennai in June 2019. The company aims to expand its reach in 30 cities over the next two years. It currently offers two products, namely the 340 and the 450. Both scooters come equipped with full-LED lighting, a 7-inch capacitive touchscreen for onboard navigation and other smart functions and 24-litre storage space. They feature "Parking Assist" for more convenience in tight parking spots as well.
The Ather 450 boasts a range of 75 km. A 0-40 km/h acceleration on it takes just 3.9 seconds, while its top speed is 80 km/h. The relatively affordable Ather 340, on the other hand, can cover a distance of 60 km on a full charge and achieve a top speed of 70 km/h. The 0-40 km/h acceleration takes slightly longer on this model - 5.1 seconds.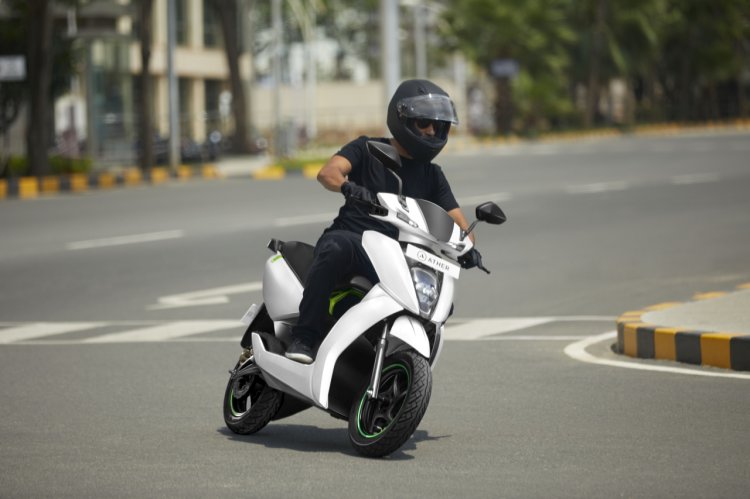 Also read: Revolt Intellicorp's electric motorcycle to deliver ARAI-approved 156 km range
Apart from electric scooters, Ather Energy offers a charging infrastructure called Ather Grid. It sets up charging points at places such as malls, tech-parks, cafes, gyms, etc.