Ather Energy has announced the commencement of the deliveries of their flagship scooter, the Ather 450, in Chennai. The company will deliver nearly 100 scooters, along with the new compact home charger, the Ather Dot, to Chennai consumers. The Ather 450 is priced at INR 1,22,224 (on-road Chennai).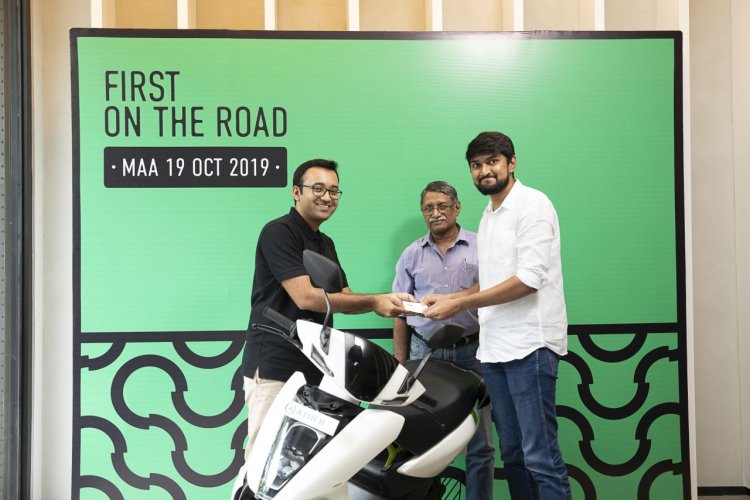 Also Read: Ather 450 gets a massive price cut post GST rate reduction
Apart from starting the deliveries, the electric two-wheeler brand is also investing in setting up fast-charging infrastructure in Bengaluru and Chennai. The company currently has ten fast charging points in Chennai. It will be adding more fast-charging stations in the coming months.
The Bengaluru based manufacturer recently signed a Memorandum of Understanding (MoU) with Chai Kings to add charging points to their 30 outlets across Chennai. The first two Ather Grid Points at Chai King outlets will be available at Porur and Ekkattuthangal. Ather 450 owners will have charging available both at home and free charging across the city until December 2019.
Regular readers would know that Ather Energy had opened the pre-orders for its electric scooters in Chennai in July 2019. However, the Bengaluru based brand discontinued its lower-spec model, the 340 due to lack of demand. The company has confirmed that the pre-orders till December are full. The pre-orders for batch 3 is now open and potential buyers can get their Ather 450 in February - March 2020.
Test rides for the Ather 450 are available at Ather Space, their experience centre, in Nungambakkam. Ather Space also gives consumers an opportunity to get an in-depth look at the vehicle. Potential buyers can book their Ather 450 through the company website or at the Ather Space. The company also offers a leasing facility instead of outright purchase.
In terms of mechanical specifications, the Ather 450 delivers 5.4 kW of peak power and 20.5 Nm of max torque The 0-40 km/h acceleration takes 3.9 seconds, while the maximum speed is rated at 80 km/h. The electric scooter boasts a range of 75 km/charge in the Eco mode.
Speaking about the beginning of the deliveries, Ravneet Phokela, Chief Business Officer, Ather Energy, said:
Chennai has been very welcoming. The response for the consumers at the time of launch blew us away and we are looking forward to establishing ourselves in the city and servicing the strong demand for the Ather 450 in the coming months.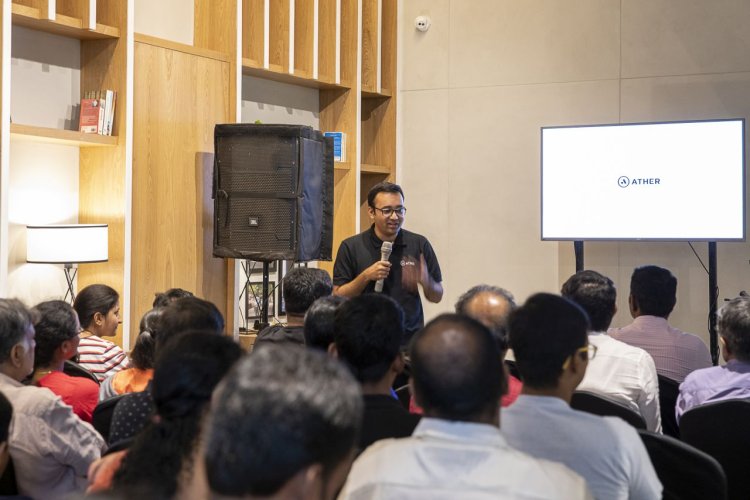 Also Read: Bajaj Chetak electric scooter unveiled
After Chennai, Ather Energy plans to launch in Hyderabad, Pune, Delhi and Mumbai.