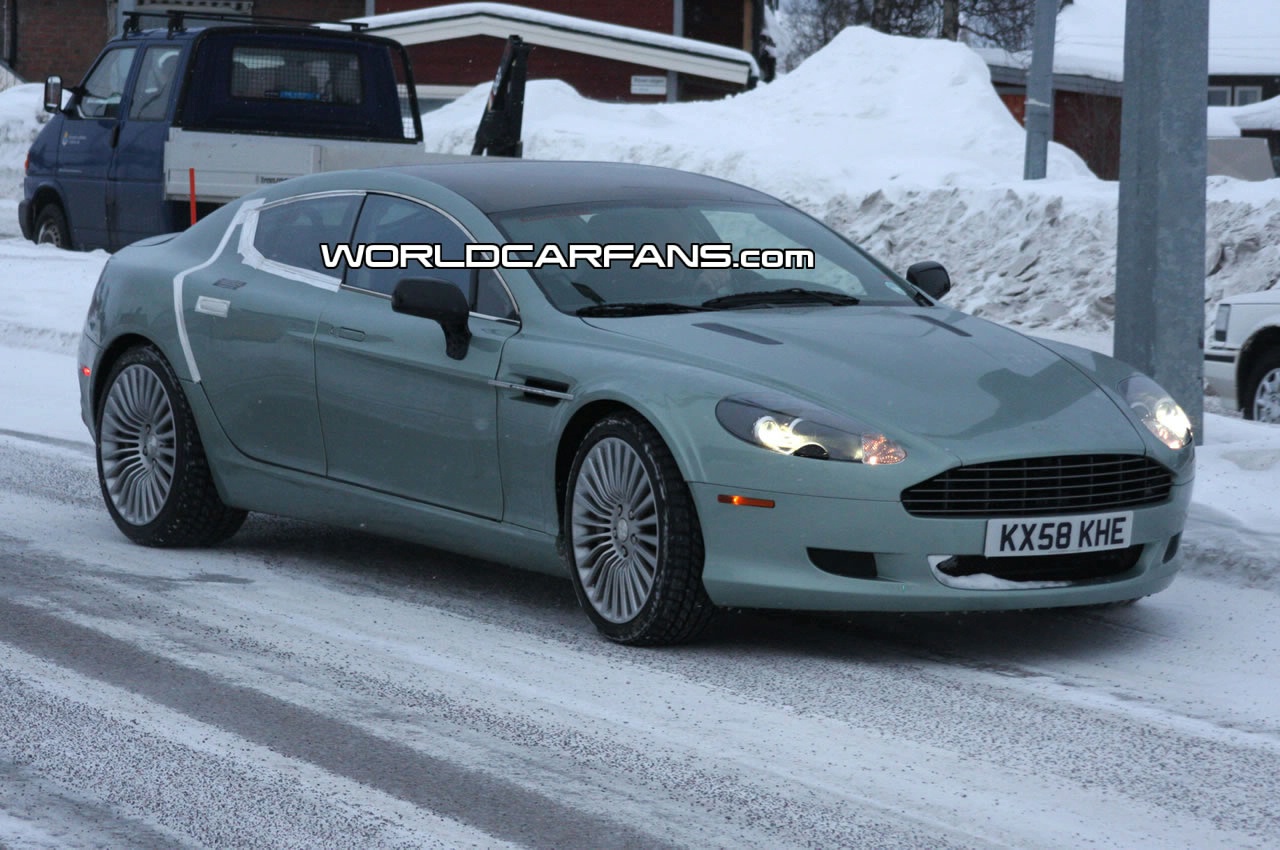 Aston Martin's upcoming 4 seater, the Rapide has been spied undergoing winter testing in Scandinavia. As expected, the car is minimally disguised as the pictures had been leaked earlier.
Closer look reveals that the wing mirrors and the wheels are fake and will be replaced on the production model when revealed, possibly at next month's Geneva Motor Show.
The Aston Martin Rapide will have enough power to thrill your mates. Expect a 470 bhp and 600 Nm 6.0l V12 from the DB9/DBS. Thanks to this, the Rapide should be able to get to a ton in under 5 seconds and reach about 185mph.
The low-end versions could also get a 420 bhp 4.7l V8 with 470bhp and 470 Nm of torque. This should take the competition to the Mercedes Benz CLS, Porsche Panamera, Audi's upcoming A7 and future star, the Lamborghini Estoque.
Production of the Aston Martin Rapide is scheduled to start late this year at Magna Steyr's plant in Graz, Austria. Aston Martin hopes to sell 2000 cars annually, but given the current economic climate that sounds a bit optimistic.
Source : World car fans