Ashok Leyland's strategy has shifted as is expanding its presence in the light and medium commercial vehicle segments instead of focusing purely on heavy commercial vehicles.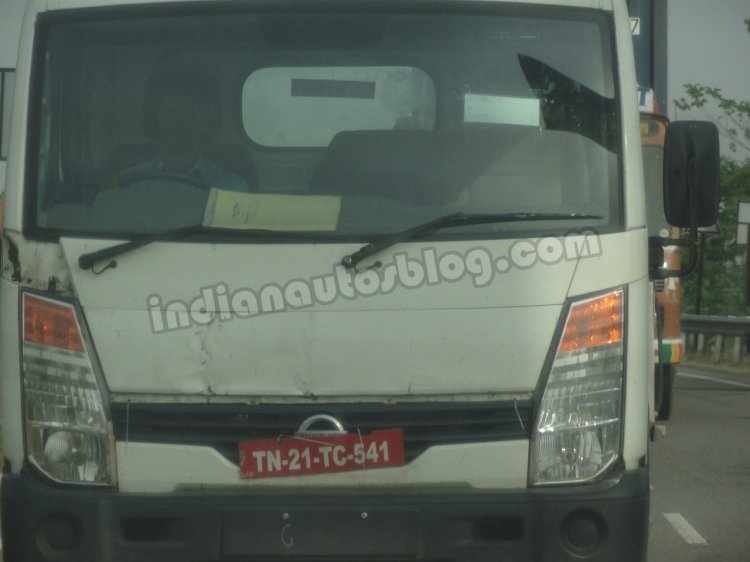 The partnership with Nissan has proved to be highly successful with the Ashok Leyland Dost registering excellent sales. As we reported earlier, Dost will not be the first and the last child of this partnership.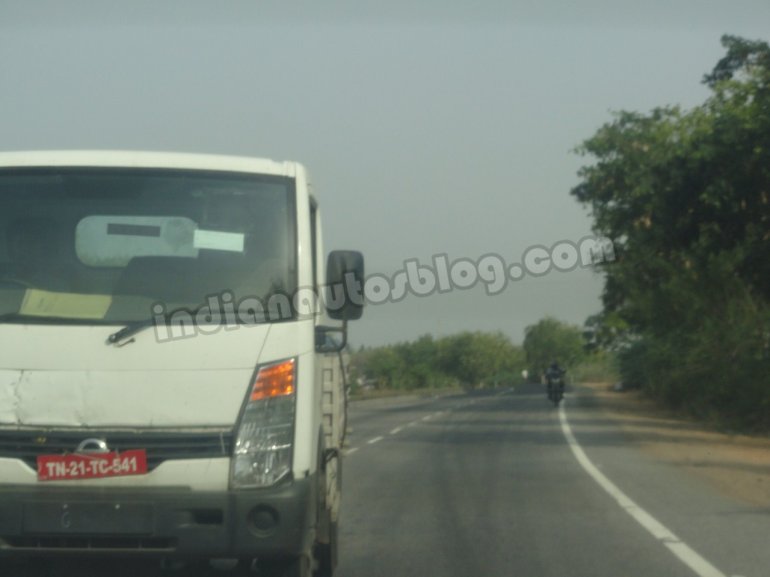 Nissan and Ashok Leyland are jointly developing at least four more products. The Ashok Leyland Partner which was showcased at the Auto Expo last year is one of them. Today we bring you the spyshots of the medium commercial vehicle.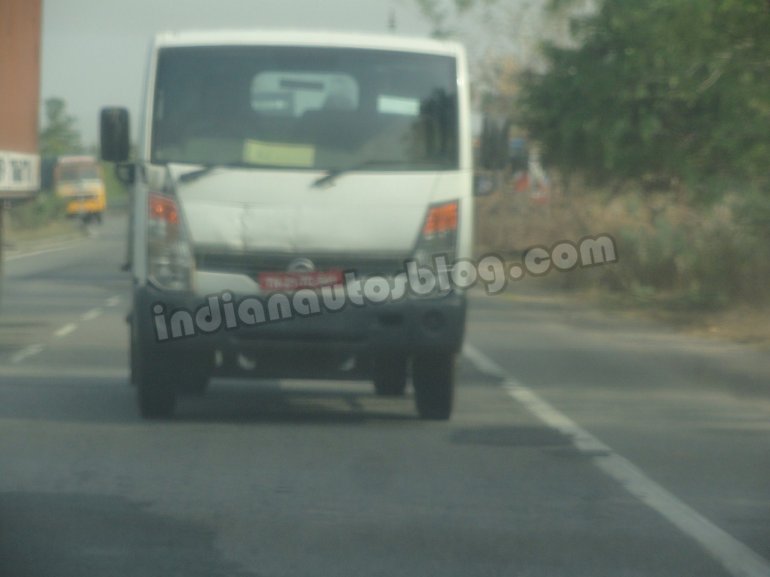 Indian Autos Blog fan Achyuth spotted the test mule along with the Ashok Leyland Stile recently near Chennai. For starters, the Partner is nothing but a rebadged Nissan Atlas a.k.a Cabstar. If you look closely, the test mule wears a Nissan badge. It has to be mentioned that the CV has good aesthetics.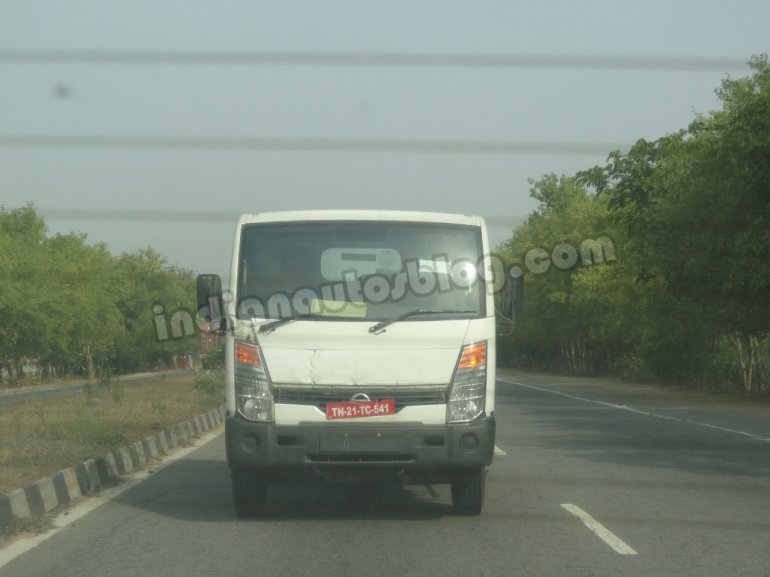 The cargo hauler has a payload capacity of 3 tonne and is powered by a 3.0 litre four cylinder diesel engine which generates 118 bhp. The JV is localizing the vehicle heavily to be able to price it competitively.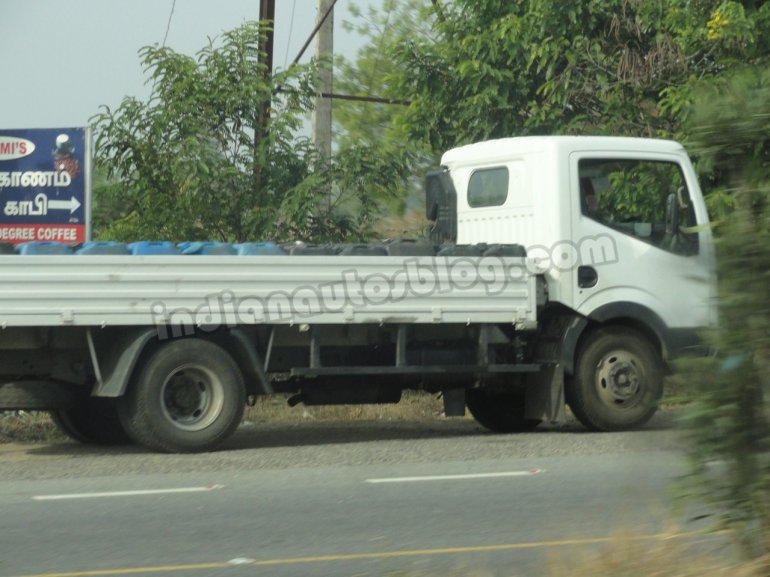 According to sources, the Partner will also spawn a passenger variant which would have a seating for 27 occupants. The minibus, codenamed 613P, is being developed simultaneously.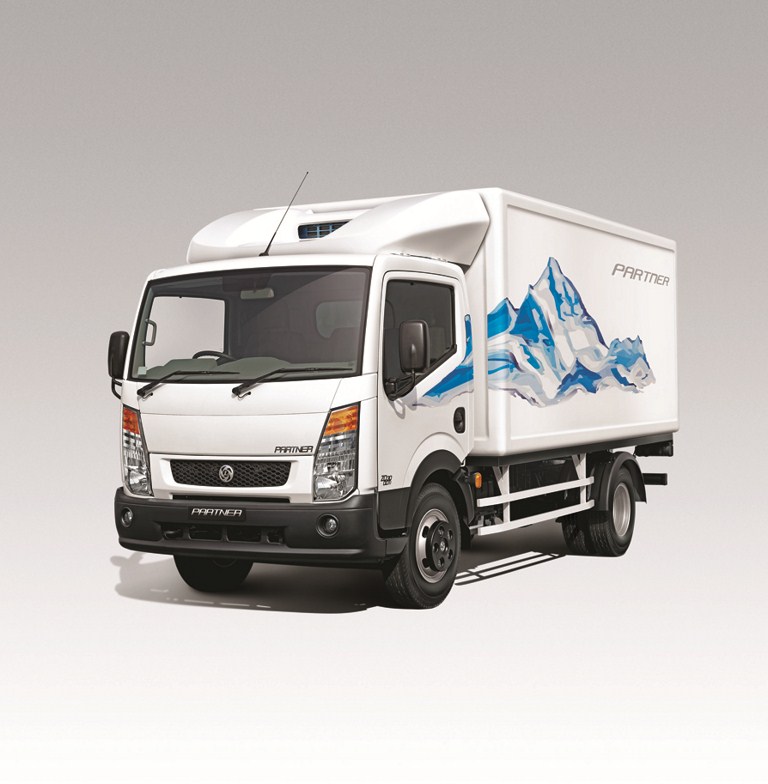 The Ashok Leyland Partner will be competing with the 25-year old Tata 407 that is undergoing a facelift.