Top Ashok Leyland executive Dr. V Sumantran had told the media that the passenger version of the Dost, tentatively named Ashok Leyland Dost Express, would be available on the market by October.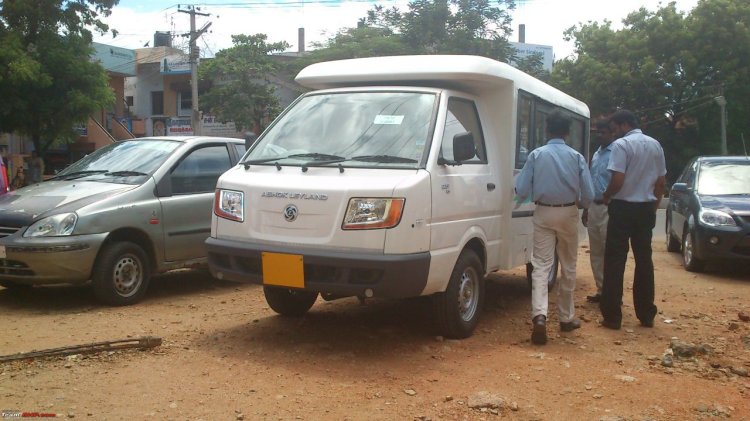 The Dost's intentions are to compete with players like the Mahindra Maxximo Minivan and the Tata Ace Magic and Venture, last mile carriers that share the load of transporting people between stops with public transport buses.
Today we can share what are regarded to be the first spyshots of the vehicle. If this vehicle isn't the work of a private body builder, then you are looking at the Dost Express, that would be Leyland's second passenger van in the sub-10 lakh rupee price category, following the Stile. The images come from a Team-BHP.com forum member Mr. Dhandpani. K.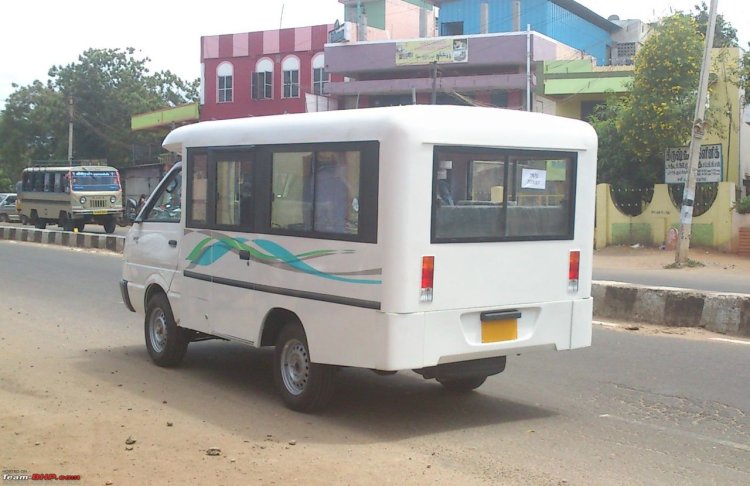 While Mahindra and Tata Motors seamlessly integrated the cabin and passenger compartment, Ashok Leyland have designed a wider and taller passenger compartment. Sources have told Indian Autos Blog that the passenger van could have seats for 13 people. We had also learned that mechanically, the vehicle would not have any changes, with power derived from a 1.5-liter three-cylinder diesel engine that puts out 58bhp and 157.5Nm of torque. A CNG version of the light truck is also under development and the same could be used on other applications of the platform.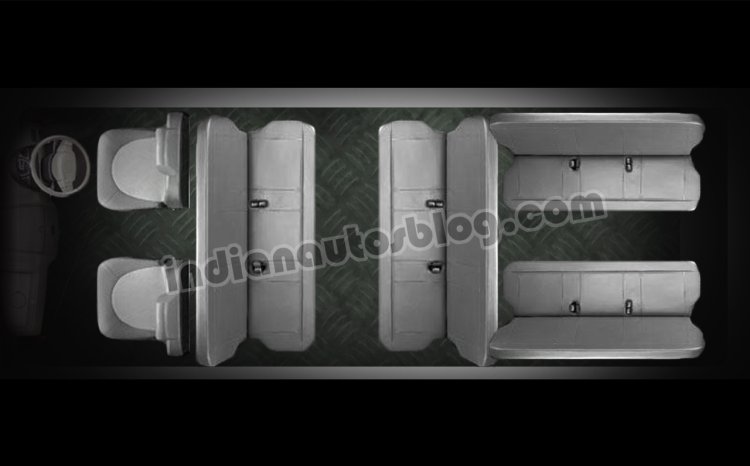 The Dost Express would offer more seating capacity at a nominal premium over the Ace Magic. If an October launch is on, then more details would emerge in the weeks ahead.