The Nomad is for the trails what Atom is for the track.
"Atom's mucky brother" is how Simon Saunders, Ariel boss, describes the Nomad. The Nomad will continue the mechanical philosophy of the Atom: Small, high rigidity and outstanding power-to-weight ratio. As these images suggest, the Nomad will use an "off-road" version of the Atom's ladder-frame chassis with a full exoskeleton roll cage.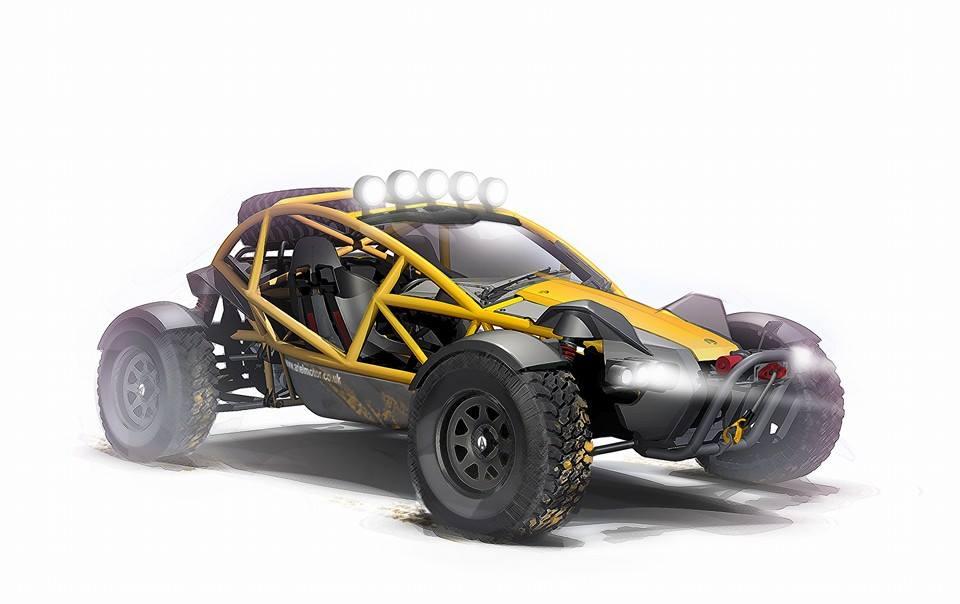 A wide track suspension, high ground clearance, long travel suspension and gumball tyres: all bronze welded, are featured on the Nomad.
Power will come from Honda's 2.4 litre 4-cylinder unit, making about 200 bhp and with a 2WD layout. The gearbox will be Honda's six-speed manual with a mechanical limited-slip differential. All weighing in at about 700 kilos.
Most of the development and testing was done by Saunders's son, Henry Saunders. Reports say that the testing was done on forest tracks and rally stages, and that results have been encouraging. However, the company acknowledges that the Nomad is a 2WD, and hence its might against traditional 4WD vehicles would have to be determined.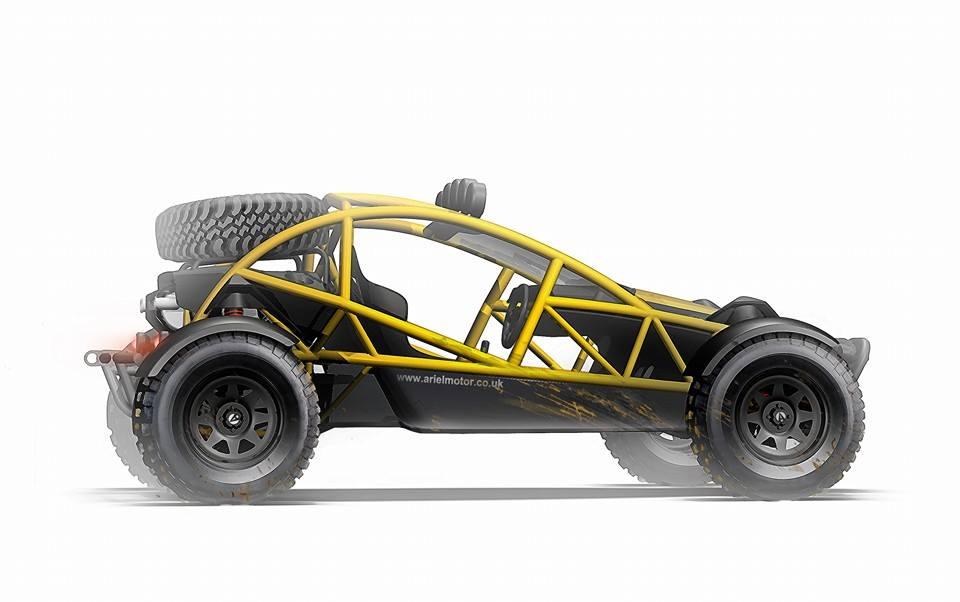 Also read: Super Tata Nano with 230 hp revealed
The Nomad will be unveiled at the Autosport show, Birmingham, between 8-11 January, 2015.
By Vishal.C.