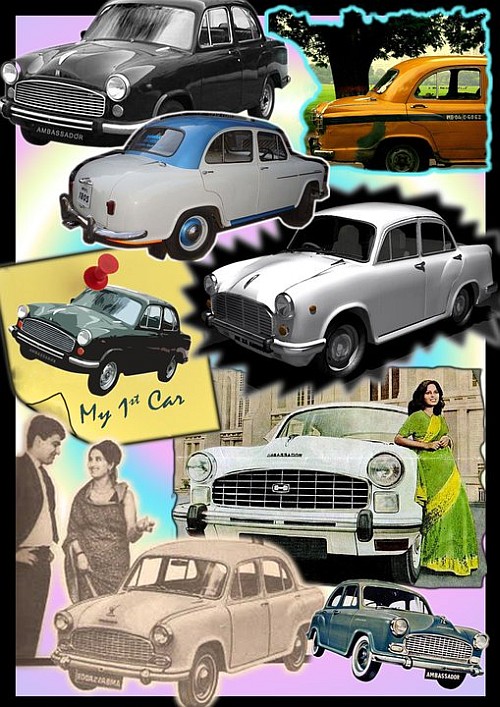 If you have grown up in India in the 80's or 90's, (and it really doesn't matter what sex, income group, location etc. you belong to) you will have your very own memory of the mighty Ambassador. Touted as the Sarkari Babu's Car, the Amby is one of the greatest icons that have lived in the Indian Auto market.
For our international audiences who don't know what I am all about; Launched in the 1950s, the Hindustan Motors Ambassador was actually a re-badged Morris Oxford III that took off in India because of astonishingly comfortable ride even on harsh Indian roads.
If the Maruti 800 is considered as the People's Car of Indian, the Amby was a Statesman's car. Most of them had a small label saying 'The Govt of India' and a tiny siren on the top and were followed by a fleet of policemen on bullets. It is very difficult not to get misty-eyed when you speak of one.
Sure, they were attempts made to bring this icon back from the dead. In 2004, they launched the HM Avigo which was just a face lifted version of the Ambassador. But all these efforts were half hearted and the whole set up ended up as a complete failure.
But last night while surfing of Facebook, I found a tiny ad on the left hand side that said Amby – Come Back. Much to my delight, the Amby was right there.
So apparently the company has opened a facebook account and is collecting a lot of market feedback for a complete overhaul of the Amby in 2011. The company president Mr C. K. Birla did make a lot of promises last month about the new car. He said,
The new Amby will have a retro design and sport cutting-edge engineering to compete on comfort and value for money. Overseas experts have been roped in for the metamorphosis. The new version will be ready by January-February 2011 for test trials and is expected to undergo validation by May so that commercial production can begin next July
We do wish the entire team all the luck in the world!
What are you waiting for? Head over and have a look yourself: http://www.facebook.com/ambycomeback