After carrying the badge of Suzuki and Nissan, the A-Star will also get a VW badge. India's automotive kingpin, Maruti Suzuki will supply A-Star to Volkswagen AG to sell in other markets, Economic Times is reporting.
The A-Star, or 7th generation Alto, is a car that is sold across the globe under various names such as Pixo, Celerio etc. It is this popularity that attracted the attention of the German giant. Adding to that, the fact that the car meets stringent crash safety tests, emission norms and environment regulations, means it can be sold in almost any market except for maybe the United States.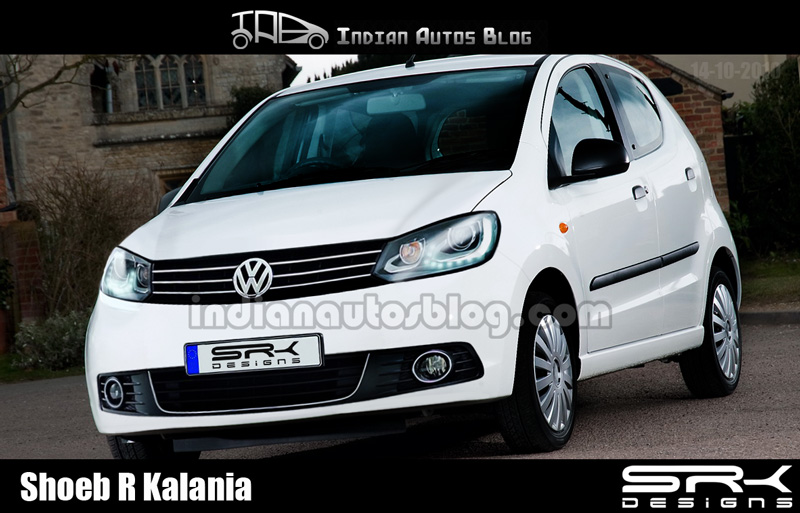 Volkswagen's lacks a model under the Polo that can be sold in global markets. While cars like the Gol and Fox are less expensive than Polo, they are reserved for South America and might not meet the safety or emission standards of Europe. The strategy here will be to position the A-Star as their entry level model, while placing the upcoming Lupo right above. The Polo will continue its duties remaining in the immediately higher segment.
Of course, the plain, humdrum A-Star will go under the VW scalpel to make it look like a VW product. Maruti's engineering team would work closely with VW to tweak the car as per its global market needs.
SRK has already tried helping Maruti Suzuki with his rendering.
After the A-Star, will other cars like the Swift , Ritz, SX4 and Grand Vitara also get VW badges.
Source: Economictimes.indiatimes.com