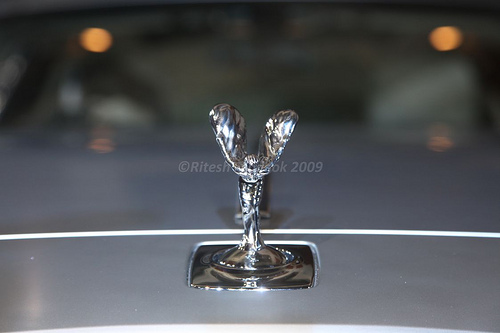 The 2.5 crore RR Ghost is almost sold out in India
The Indian market's thirst for exotic cars far from getting quenched despite recession or other intervening factors. Rolls Royce, which introduced the Ghost in Delhi a little over two weeks ago, has almost sold out the sixty allotted vehicles for the Indian market.
The RR Ghost costs Rs 2.5 crore rupees. If you choose to customize it, it can cost up to 4.5 crore depending on the level of individualization.
Rolls-Royce has two showrooms in India, one in Delhi and the other in Mumbai.
According to company officials, 80 percent of those who have booked the Ghost are new to the brand.
Rolls Royce Ghost Launch Image Gallery
If you aren't able to view the image slideshow above, why not view the images directly at the Rolls Royce Ghost Image Gallery?