The all-electric Zero SR/F has been revealed and it looks like an electric motorcycle that would almost inconspicuously blend into the crowd of internal combustion bikes. Zero Motorcycles would offer the SR/F in two variants – Standard and Premium – but the spec sheets, excluding the quick charger, are identical. The Standard version is priced at USD 18,995 while the Premium variant can be purchased for USD 20,995. Also read: Harley-Davidson LiveWire electric motorcycle priced at USD 29,799
The Standard variant comes with a 3.0 kW charger that juices up the batteries to 100 per cent in 4.5 hours. The Premium model gets a 6.0 kW charger that gets the motorcycle to a 100 per cent charge in 2.5 hours. Rapid Charge System can configure the SR/F for 3 kW, 6 kW, 9 kW or 12 kW of charging at any standard Level 2 charge station.
With a full charge, the ZF14.4 lithium-ion battery is claimed to deliver an impressive range of 161 miles (259 km), which can be further extended to 200 miles (322 km) with the Power Tank. The battery pack feeds power to the ZF75-10 motor that delivers 140 ft-lbs (190 Nm) of torque and 110 hp of power that can propel the SR/F to a top speed of 124 mph (200 kph). The power delivery to the rear wheel is optimised using a proprietary concentric motor and swingarm pivot design.
Users can customise the output with the ride modes. The SR/F gets Street, Sport, Eco, Rain and up to 10 programmable custom modes.
Shock absorption department at the front is handled by Showa 43 mm Big Piston Separate Function forks, with adjustable spring preload, compression and rebound damping. At the rear is a Showa 40 mm piston, piggy-back reservoir shock with adjustable spring preload, compression and rebound damping. Stopping power comes 320 mm twin discs at the front that are grabbed by 4-piston callipers with radial master cylinder. Anchoring tasks at the rear are performed by a single disc with a single piston floating calliper.
The SR/F, equipped with Zero's proprietary Cypher III operating system and Bosch's Motorcycle Stability Control (MSC). Cypher III integrates all motorcycle systems. The safety net includes ABS and cornering brake control, traction control and drag torque control.
The SR/F is claimed to be the world's first fully "smart" motorcycle. The motorcycle gets Cypher III, a customizable dash and Zero's next-generation app that can be used to communicate information. The full-colour 5" TFT LCD screen can toggle between various functions as per the rider's needs. The display features switching ride mode on the go, cruise control, and heated-grip among others.
The SR/F uses cellular networks to transmit info to the smartphone app. Ride information, current bike status and location are always available. This connectivity gives the rider the ability to monitor the bike in four main areas: Bike Status & Alerts, Charging, Ride Data Sharing, System Upgrades and Updates.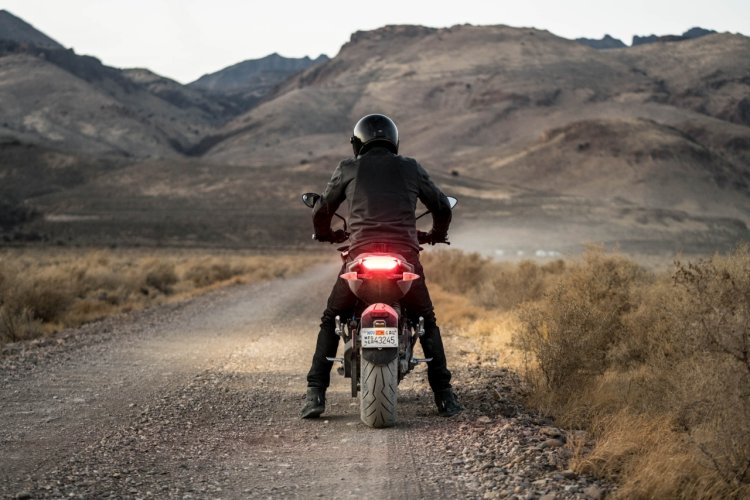 Also read: Ducati's Head of Innovation confirms electric future
Regular readers would be aware that Bangalore based Ather Energy offers similar features on its electric smart scooters, the Ather 340 and Ather 450.