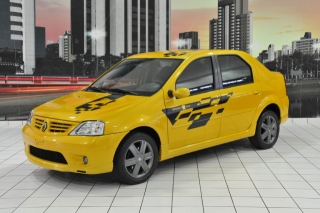 The Renault Logan with its boring design has not been making the news for the right reasons lately. Renault's Indian operations have been pulling their hair out of their head, trying to figure out what needs to be done to be among higher numbers.
In Germany though, the same hair-pulling, trying-to-figure situation exists, but not due to looming sales. The sales of the Logan, which is sold with a Dacia logo, grew 500% in February. The car's sales sky rocketed after the German government announced a selective 2,500 euro bonus for motorists who discard their 9+year old cars for new ones. This effectively made the Logan cost 33% lesser.
This is a smart move by the government as cars which are old have poor emissions levels. Further, it also drives customers back to car showrooms, which these days have more cars than buyers.
Source- Auto Romania