Formerly speculated to be called 'Audi Q1', Audi's upcoming entry-level model was confirmed to be branded 'Audi Q2' by Dr. Ulrich Hackenberg, a former Member of the Board of Management with responsibility for Technical Development at Audi AG, at the Volkswagen Group Night on the eve of the 2015 Frankfurt Motor Show (2015 IAA). Here are five interesting tidbits about the 2016 Audi Q2.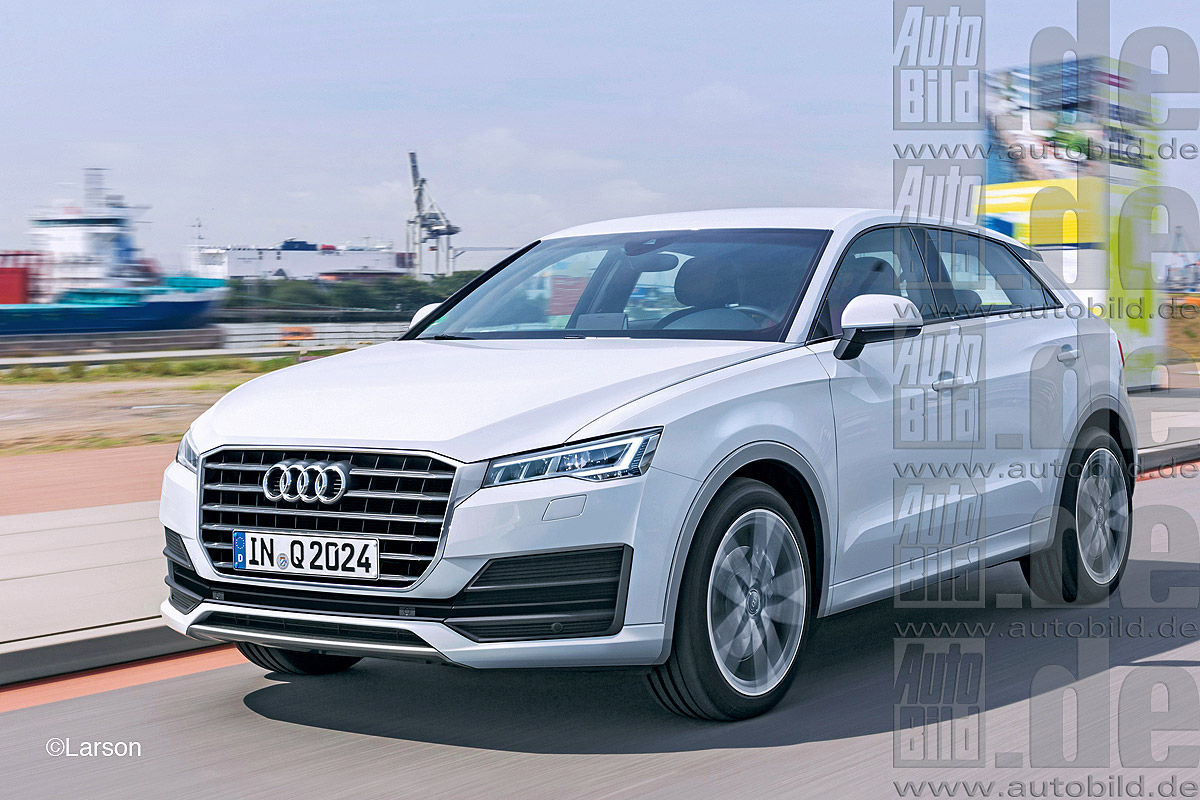 1. Bodystyle and positioning
Like the 'Q' letter in the name suggests, the Q2 will be a model of the brand's Q series of crossovers/SUVs. It will be positioned below the current entry-level crossover Audi Q3 and won't have any direct rivals from its close competitors BMW and Mercedes, at least not initially.
2. Platform and drivetrain layout
The Audi Q2 will be based on the Volkswagen Group's MQB modular platform that currently underpins the Audi A3 and Audi A3 Saloon. As for the drivetrain layout, front-wheel drive will be standard, but quattro all-wheel drive should be offered on top model(s) being as the vehicle falls in the crossover/SUV segment afterall.
3. Size
Being a smaller and even more compact model than the Q3, the Q2 will not be longer than 4.39 metres (4,388 mm). The length is likely to fall somewhere between 4.39 metres and 4.0 metres because, reports say, an even smaller, sub-compact crossover named Audi Q1 is also on the cards. Keeping the length way too close to 4 metres will make positioning difficult for the alleged Q1. So expect it to be just tad shorter than the Q3.
4. Powertrain and transmission
The base models of the 2016 Audi Q2 could be offered with a 1.4-litre TFSI turbocharged four-cylinder petrol engine and a 2.0-litre TDI turbocharged four-cylinder diesel engine. The 'ultra' highly-efficient engine options would be on offer as well. None of the petrol or diesel engine units are expected to offer maximum power beyond 200 PS (197 hp). However, the sportier Audi SQ2 may have such an engine. 6-speed manual, 6-speed Tiptronic, 6-speed S tronic and 7-speed S tronic are likely to be the transmission choices to be offered globally.
5. Market launch
The 2016 Audi Q2 should shortly become available for pre-orders in first markets following its world debut at the 2016 Geneva Motor Show in March. Deliveries there can be expected to commence by H2 2016. Indian launch should happen around the festive season the same year or in H1 2017.
[Image Source: Auto Bild]