The old Kia Carnival is available in 7-seat, 8-seat, 9-seat and 11-seat seating configurations. According to a new report, the 2021 Kia Carnival will be available in a new luxurious 4-seat seating configuration as well. Read for more information about the Kia Carnival 4-seater.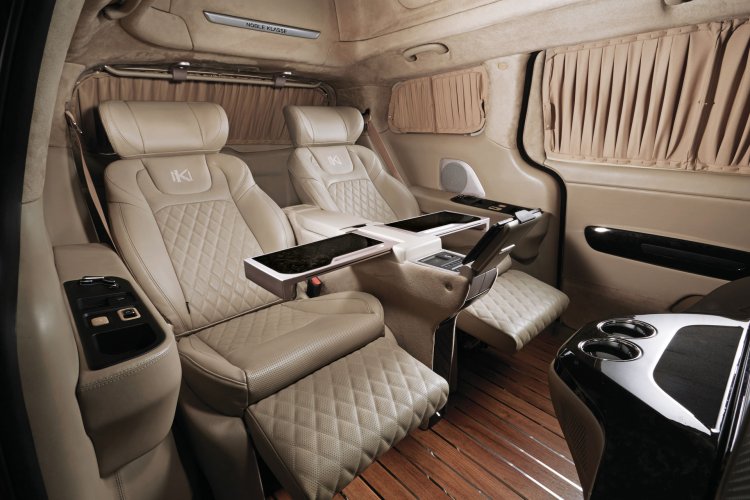 The fourth-gen Kia Carnival (codename: Kia KA4) will be ready to take on the Lexus LM as well, a luxury MPV based on the Toyota Alphard and Toyota Vellfire that is sold in China and other select Asian markets. Like the Lexus LM, the 2021 Kia Carnival 4-seater will be targeted even at the super-rich business-focused professionals. A Kia official has said that "there is a high demand for Kia Carnival 4-seater among CEOs and corporate executives" (translated).
The next-gen Kia Carnival along with the new Kia Carnival 4-seater is probably in the final stage of its development now. Spy media has revealed that it will be available with three different grille designs, sleeker LED headlamps, full-width LED tail lights and a wraparound cockpit comprising a virtual instrument cluster, a huge touchscreen infotainment system clubbed together and slim front AC vents.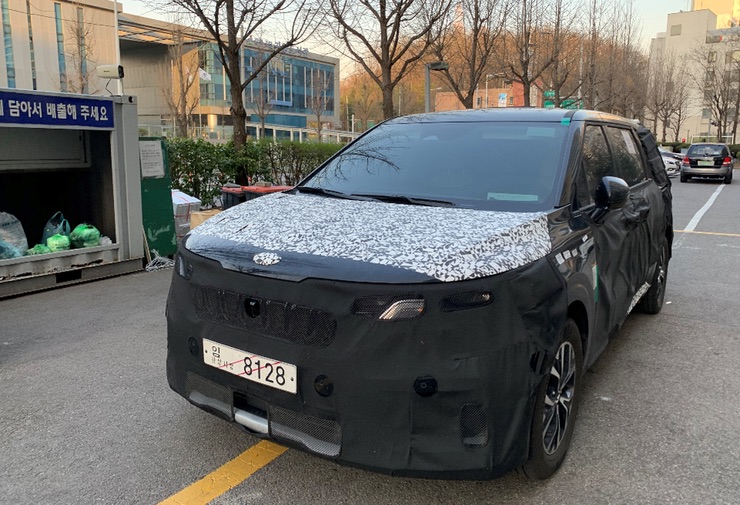 Kia reportedly plans to launch the 2021 Carnival in South Korea this July with only a 2.2-litre diesel engine, presumably an upgraded version of the current model's E-VGT unit (202 PS/441 Nm). A 3.5-litre petrol engine option is said to follow. The all-new model will measure 5,155 mm in length, 1,955 mm in width and 1,740 mm in height and have 3,090 mm wheelbase.
In India, expect the Kia Carnival 4-seater to arrive in early 2022, a good two years after the Mk3 model. Stay tuned to IndianAutosBlog.com for more Kia updates and other Car news.
[News Source: news.v.daum.net]
[Image Source: autospy.net]