Triumph Motorcycles is working on the 2020 iteration of the Street Triple range. Documents from California Air Research Board (CARB) suggest that the 2020 Triumph Street Triple R and Street Triple RS will receive an additional three-way catalytic converter. This will bring the total number of catalytic converters to two.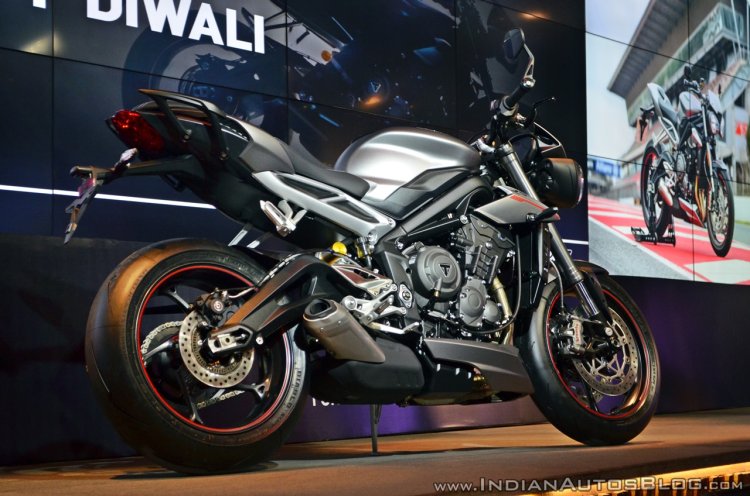 Also Read: Bajaj Auto and Triumph Motorcycles to sign a formal pact by Q3 FY20
The updated hardware cuts the hydrocarbon output to half, (0.2g/km to 0.1g/km). The combined hydrocarbon and nitrogen oxides levels have also witnessed a drop (0.3g/km to 0.2g/km). The evaporative emissions on the 2020 models are rated at 0.3g as against 0.5g on the 2019 iteration.
The Type Approval documents of the Euro-spec model reveals more details. According to the source report, the European documents only list the range-topping RS model. The performance numbers revealed by the European documents indicate that the Euro-V compliant Street Triple RS will not suffer from performance reduction due to stricter emission norms. Thus, the 2020 Street Triple RS will churn out 121.4 BHP (90.5 kW) at 11,750 rpm. The current model makes a 121.2 BHP (90.4 kW) at 11,750 rpm.
While there is no loss in power, there is a significant gain in the weight department. The documents reveal that the 2020 Street Triple RS will tip the scale at 187 kg as against the current model's 181 kg. The added weight will affect the power-to-weight ratio of the motorcycle. The dimensions, however, will remain unaltered.
Styling cues are not likely to witness a massive change either. However, there will be a few tweaks to the visuals. Spy shots have revealed sleeker headlights that appear to be smaller and more back swept than the current model. The panels near the radiator will also have a new design. Apart from the R and the RS, Triumph Motorcycles will retain the entry-level S variant in the Street Triple line-up.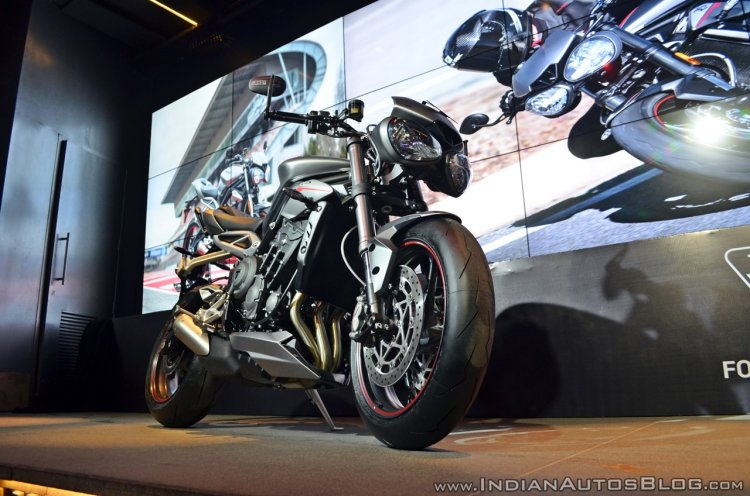 Also Read: 2019 Triumph Scrambler 1200 XC launched at INR 10.73 lakh
Triumph Motorcycle's 2020 portfolio also includes all-new Rocket III, Tiger 900 and Speed Triple 1160, and the 1200 cc Bonneville range. The company will unveil the Daytona Moto2 765 limited edition this weekend at the British round of World MotoGP championship at Silverstone. The Triumph Daytona Moto2 765 will be limited to just 765 units worldwide. We expect a few units to land in the Indian market.
[Source: bennetts.co.uk]