The eighth generation VW Passat (B8), introduced in mid-2014, has received its mid-life facelift. Here's how the original and facelifted models stack up.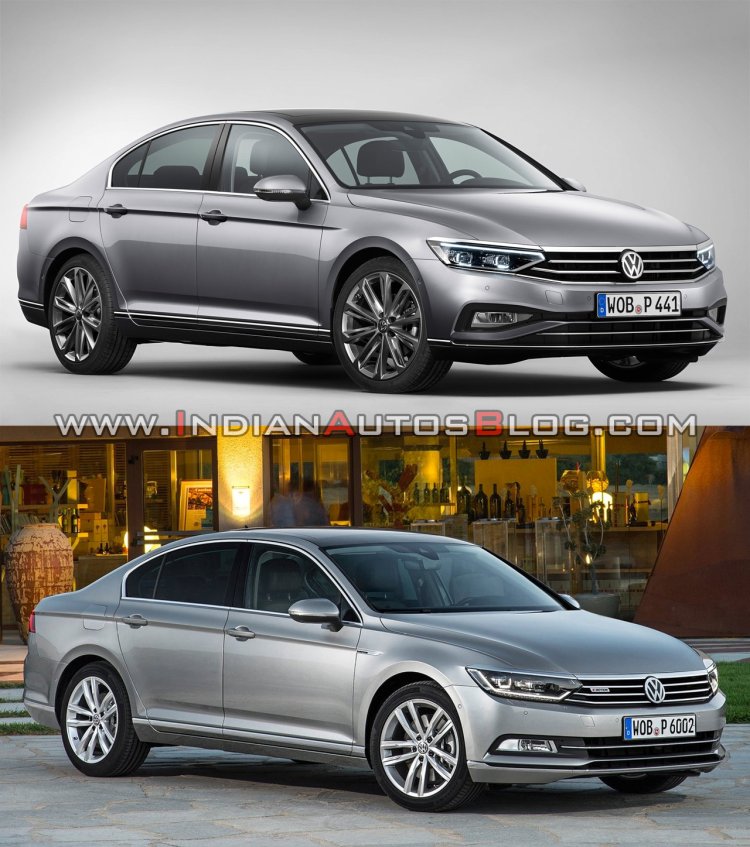 The 2019 VW Passat features a mildly updated design. The bumpers, the radiator grille, and the Passat logo (now repositioned to the central area at the rear) all have undergone a redesign. Following the third generation VW Touareg last year, the new mid-size sedan is the German automaker's second model to feature IQ.Light LED matrix headlights. The tweaked LED tail lights are inspired by those of the flagship SUV. There are four new styles of 17, 18, and 19-inch alloy wheels and new paint options as well, such as Lapiz Blue, Bottlegreen and Sandgold.
Moving to the interior, the 2019 Passat is the company's first model to feature a captive steering wheel, which detects touch by the driver. If the driver lets go off the steering wheel for more than around 10 seconds, a series of warning signals are issued, and if not promptly reacted, the car is automatically brought to a stop. There's a new 11.7-inch virtual instrument cluster, which is smaller (old model: 12.3-inch) but has better graphics performance, greater pixel density, improved brightness and contrast as well as more intense colours. The driver can select from three different layouts.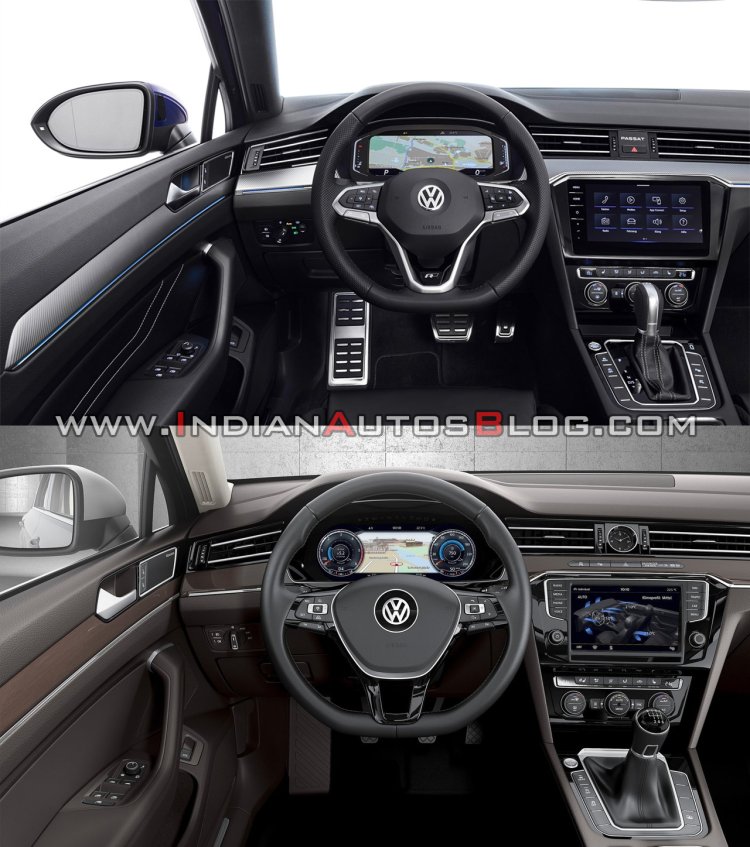 The third generation of the Modular Infotainment Matrix (MIB3) with integrated SIM card debuts alongside the updated sedan. The new infotainment system options are, Composition Media (6.5-inch, no navigation), Discover Media (8.0-inch, basic navigation) and Discover Pro (9.2-inch, advanced navigation).
Natural voice control has made operating the infotainment system simpler, and a "Hello Volkswagen" short call is enough for getting a response to a command. Other noteworthy interior changes included new trim finishes and fabrics, backlit Passat logo in place of an analogue clock and increased ambient lighting options (30 colours).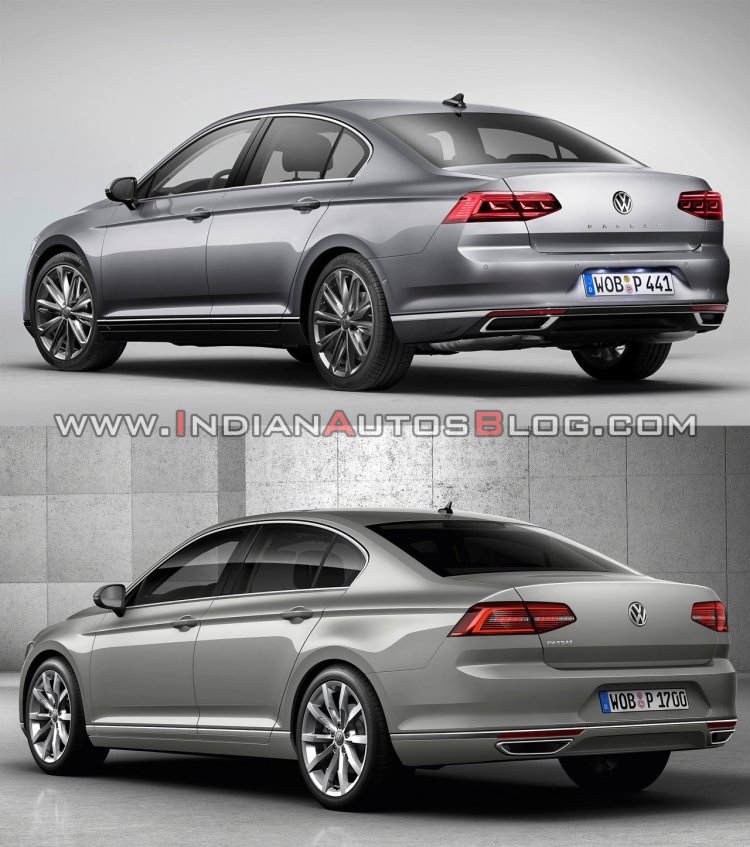 Also Read: Volkswagen reportedly plotting Land Rover Defender-like 'T-Rug' SUV
The engine line-up of the 2019 Passat comprises a newly developed 150 PS 2.0L TDI Evo diesel unit as well as 150 PS 1.5L, 190 PS 2.0L and 272 PS 2.0L TSI petrol units and 120 PS 1.6L, 190 PS 2.0L and 240 PS 2.0L TDI diesel units. Volkswagen has reconfigured the GTE plug-in hybrid variant's operating modes (E-Mode, Hybrid, Battery Change and GTE) and extended its pure electric range (NEDC) from 50 km to 70 km.
Volkswagen will start taking pre-orders for the facelifted Passat in first markets in May. The German launch is scheduled to take place at the end of August. In India, the new model may arrive late this year or early next year.