Suzuki Motor Corporation will officially unveil the new generation Jimny series in July. Suzuki's Japanese subsidiary has commenced promotional activities, and according to Asahi Motors, a Suzuki dealership, the 2019 Suzuki Jimny will be officially revealed on July 5, 2018.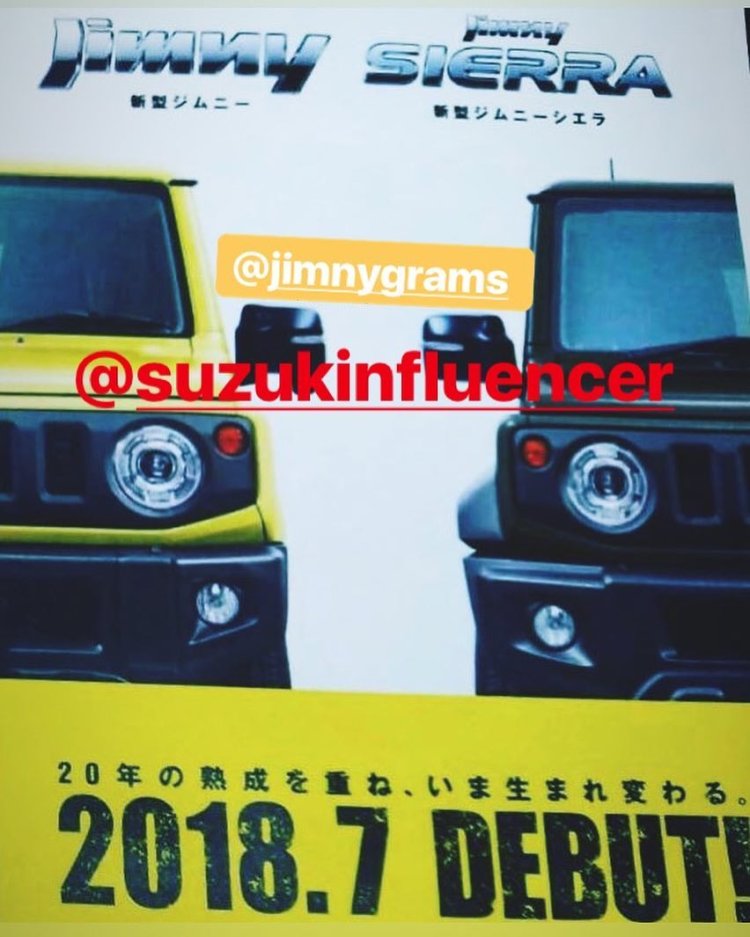 According to the image, two variants of the SUV premiere - Jimny and Jimny Sierra. The company has already started circulating promotional content in the build-up to the launch of the Jimny.
The new Suzuki Jimny was recently previewed at a closed-door event in Japan. Patent images shared earlier this week revealed the dashboard layout of the upcoming model that borrows parts from the Swift and the Ignis. The exterior and interior design follow a neo-retro approach blending utilitarian lines with modern touches in the form of projector headlamp, a touchscreen infotainment system, automatic climate control and more.
The Jimny was pictured in a 3-door hardtop configuration. However, more body styles including a soft top and extended wheelbase versions could launch in the future. Recent images also indicate that series production of the new Jimny is underway at the Japanese plant. The vehicle rides on a specially developed ladder-frame chassis making it a one of a kind compact SUV.
The Japanese market will get a 0.66 L R06A petrol engine to help meet Kei car requirements that qualify for tax benefits. Globally, the Suzuki Jimny could employ drivers including the 1.0 L K10C Boosterjet, 1.2 L K12C DualJet, and 1.2 L K10B petrol depending on the market. There will be manual and automatic transmission options along with Suzuki's AllGrip 4x4 system.
The Suzuki Jimny moves into its fourth generation with the launch of the new model. The outgoing third-generation Jimny has been in the market since 1998. In India, the second generation model is retailed as the Maruti Gypsy. While the SUV will launch in its home market this year, UK and Europe are expected to welcome the new Suzuki Jimny in 2019.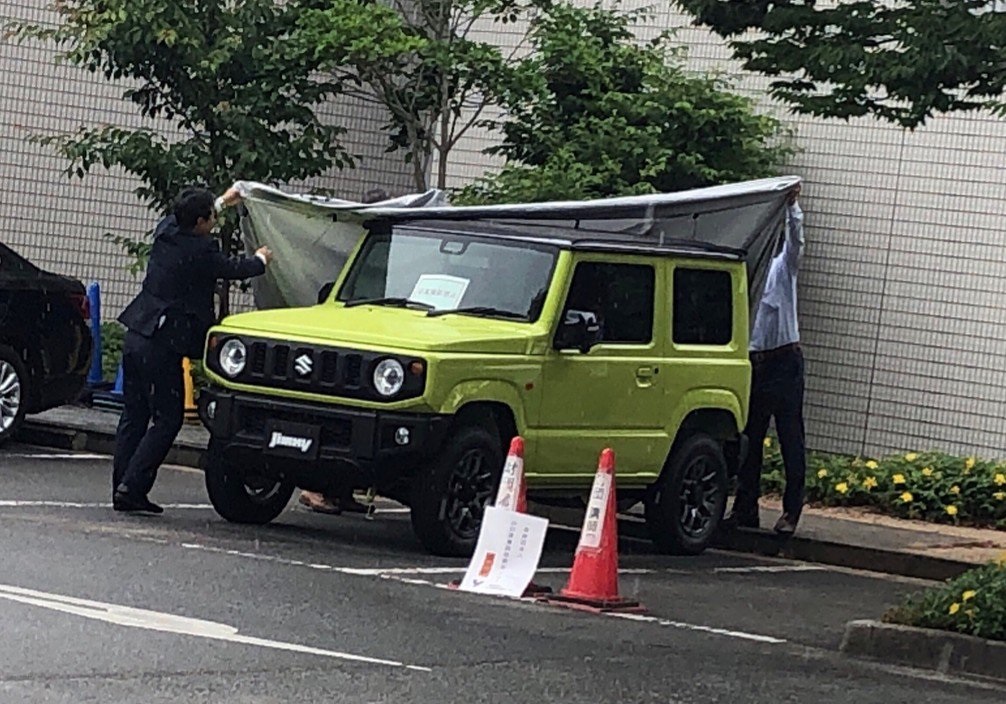 Also Read - 3-door soft top version of 2019 Suzuki Jimny rendered
An old report claims that Suzuki will bring the Jimny to India as a replacement for the ageing Maruti Gypsy. The Suzuki Jimny could be positioned as a lifestyle product in India. Local manufacturing could pave the way for it to be exported from India, strengthening the bottom-line of the Gujarat plant.
[source 1 - Instagram]
[source 2 - Instagram]
[source 3 - Twitter]