The 2019 Hyundai i30 N Option was showcased at the Paris Motor Show this month. Based on the Hyundai i30 N, the new model is a one-off show car that gives us a glimpse of future offerings from the N division.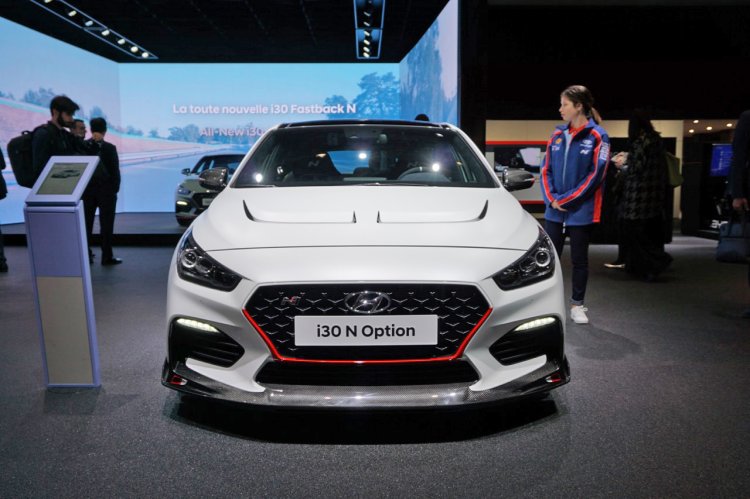 The Hyundai i30 N Option carries a range of styling enhancements to look as race-ready as it is possible. Up front, it has a new hood with air vents, a bold bumper with a carbon fibre diffuser, and bright red accent that flanks the lower-half of the grille. In the side profile, it features carbon fibre rear view mirrors, carbon fibre side skirts, 20-inch alloy wheels, and 'N' decals. The rear-end sports a carbon fibre rear spoiler, and quad mufflers. The show car has been given a matte finish.
The interior is characterised by lightweight N bucket seats draped in Alcantara upholstery. The same premium material encapsulates the dashboard and the steering wheel. Carbon fibre trim can be found on the dashboard, around the air vents, door handles, and steering wheel. Another highlight of the cabin is a sporty gear knob that has been developed primarily for the show car.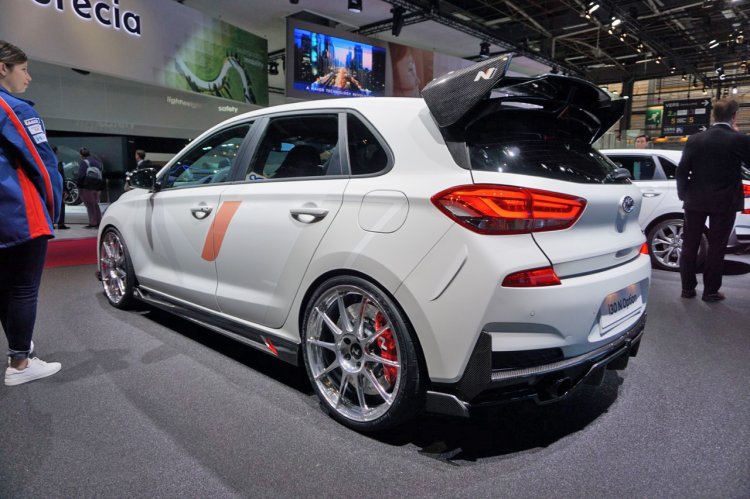 Also Read: 2019 Hyundai Grand i10 to launch in October - Report
Powering the 2019 Hyundai i30 N Option is the same 2.0-litre turbocharged petrol engine that powers the normal N variant. The latter is available in two variants - Standard Package with a maximum power of 250 PS and Performance Package with a peak output of 275 PS. Both the versions offer 353 Nm of max. torque. While the 250 PS version can accelerate from 0 to 100 km/h in 6.4 seconds, the 275 PS is capable of hitting the ton in 6.1 seconds.