The mid-life update (LCI) for the G11/G12 7 Series introduced in mid-2015 is now coming together. A spy shot uploaded by Instagram user fdnidin has partially leaked the front-end of the 2019 BMW 7 Series (facelift). Late last year, BimmerToday reader Markus had shared a few images of the full-size luxury saloon in the updated avatar undergoing road testing near Munich, Germany.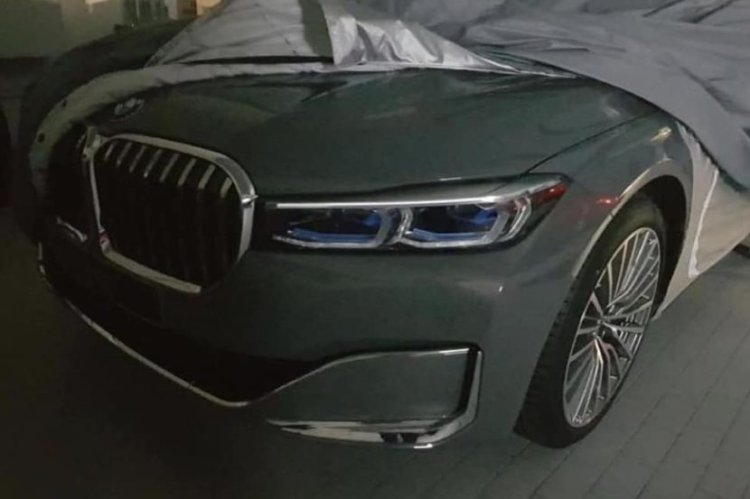 The 2019 BMW 7 Series looks sportier at the front, thanks to the slimmer and sharper headlamps, which flaunt BMW Laserlight technology for the high-beam. The iconic kidney grille is in the brand's latest interpretation, larger and taller. In the lower portion, there's a redesigned central air intake, but interestingly, the designers have given side air intakes a skip in a bid to make the face look cleaner. The M Sport variants may still have small side air intakes at the front, though. At the rear, the new model will have slimmer taillamps inspired by those of the all-new BMW 3 Series. All in all, BMW's flagship saloon is set to turn back the clock and look more emotional.
Little is known about the interior or mechanical changes due with the facelift, but reports speak of a new plug-in hybrid option called '745e iPerformance' as a replacement for the 740e iPerformance.
The outgoing PHEV's powertrain delivers a system output of 322 horsepower, while the new PHEV's powertrain is claimed to dish out close to 400 horsepower. Despite the incremental performance, the driving range will go up from 29 miles (46.671 km) to 30-35 miles (48.28-56.33 km). BMW is looking at plug-in hybrids (more affordable than the niche i8) for India, and it may follow a top-down strategy in case it decides to launch.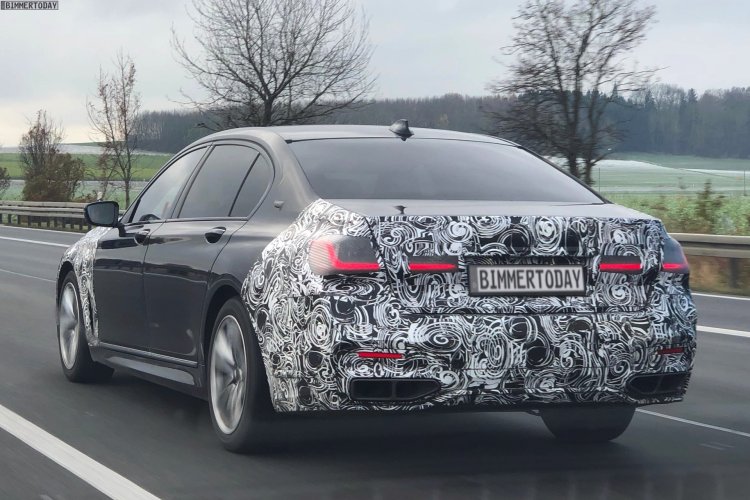 Also Read: BMW 8 Series Gran Coupe confirmed for India, arriving in 2019
The new BMW 7 Series' European rollout will commence sometime in 2019, but the Indian launch seems unlikely before the second half of next year. The all-new BMW 3 Series and X5 would have the priority over the reworked flagship saloon.
[Image Source 1: bimmertoday.de]
[Image Source 2: instagram.com]