The eighth generation Rolls-Royce Phantom had its Middle East debut at the 2017 Dubai Motor Show last week. Rolls-Royce showcased the 2018 Rolls-Royce Phantom EWB at the show.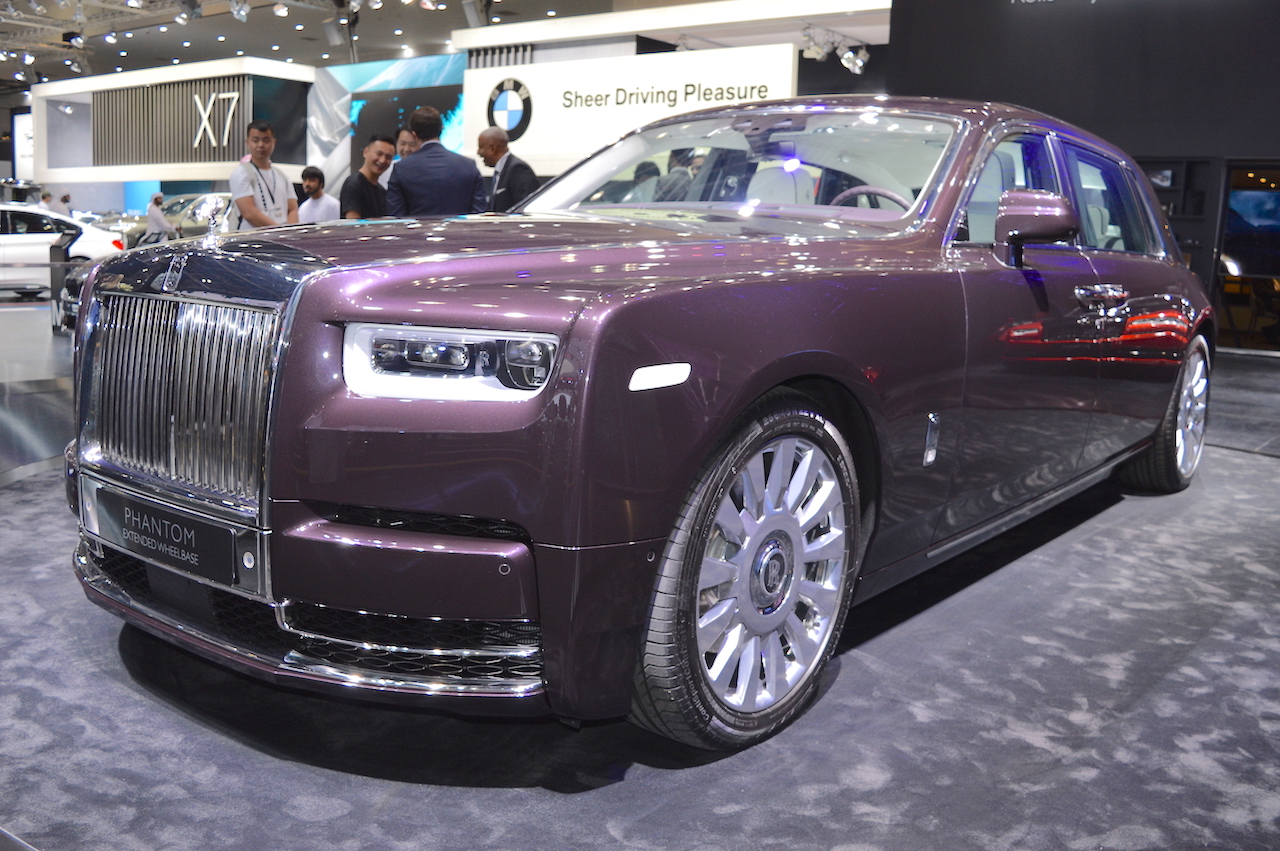 The eighth-gen Rolls-Royce Phantom features an evolutionary design and proportions largely carried over from its predecessor. On the outside, it has new Pantheon front grille reminiscent of the futuristic design seen on the grille of the Rolls-Royce Vision Next 100, sleeker headlamps incorporating laserlight system with a range of over 600 metres, redesigned bumpers, tailpipes and boot lid and more contemporary tail lamps with LED lighting.
Inside too, changes are rather subtle in Rolls-Royce Phantom, so as to retain the familiar look. The analogue clock has moved to the inner end of the passenger-side dashboard. Perhaps the most evident change is the new 12.3-inch virtual instrument cluster with LED backlighting that brings the Phantom on par with other latest high-tech luxury cars. Of course, there are new seats offering more comfort, and the fixed rear centre console has incorporated a drinks cabinet that allows the owner to celebrate on the go.
The new generation Rolls-Royce Phantom is based on 'The Architecture of Luxury', an all-new aluminium spaceframe architecture that will underpin every future Rolls-Royce. 2018 Rolls-Royce Phantom EWB is 5,982 mm long, 2,018 mm wide and 1,656 mm tall. It has a 3,772 mm wheelbase. Under the hood, is a 6.75-litre twin-turbo V12 petrol engine producing 571 PS and 900 Nm of torque. An 8-speed automatic transmission sends drive to the wheels. Rolls-Royce has added four-wheel steering system in the Phantom to improve its manoeuvrability.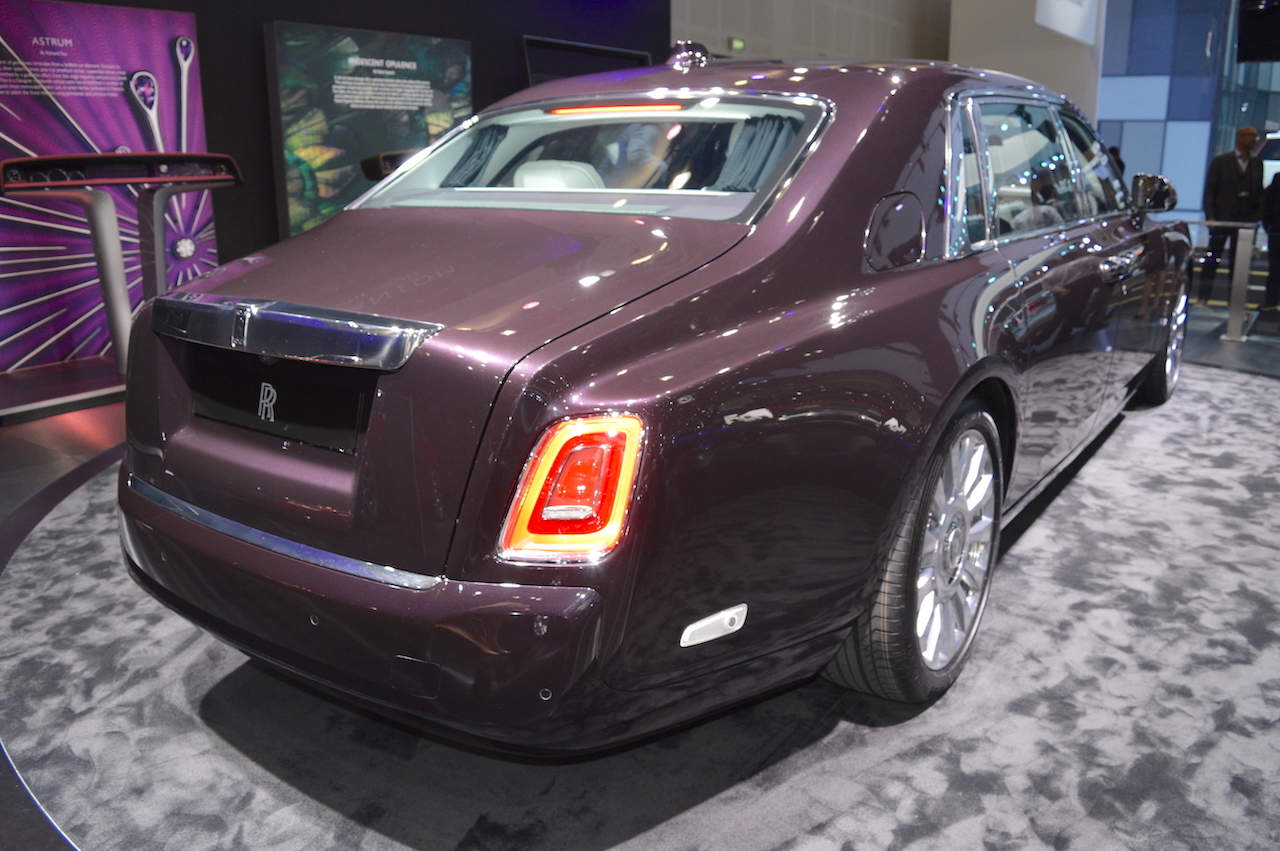 The all-new Rolls-Royce Phantom's deliveries internationally will commence in January 2018.