KTM has revealed the 2018 KTM Freeride E-XC for the European market. The bike features a redesigned frame and better suspension components.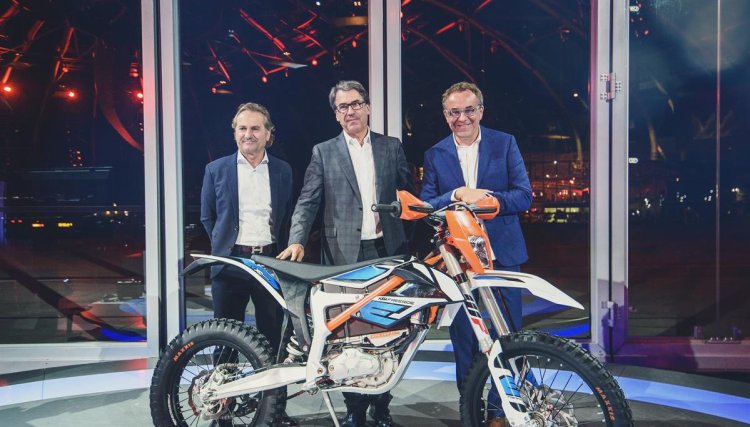 The 2018 KTM Freeride E-XC employs an electric motor that is capable of generating 18 KW of power at 4,500 rpm and a peak torque of 42 Nm at 0 rpm. The motor mates with an automatic transmission. The motor sits inside a re-designed composite frame that enhances the bike's stability.
Also Read: 2018 KTM 250 EXC TPI & KTM 300 EXC TPI with two-stroke FI engine revealed
The motorcycle also features a new lithium-ion KTM PowerPack battery which has 50% better capacity than the previous unit. It offers up to 1.5 hours of riding on a full charge. The new E-XC also utilizes energy recuperation when coasting or braking for an additional range boost, and the battery has a quick charging time. After 700 charge cycles, the battery is capable of providing 70% of its initial capacity. There is a less powerful 9 kW variant, that complies with A1 licence requirements.
Also Read: KTM spotted testing out an electric KTM Duke motorcycle
The bike offers three riding modes: Economy, Enduro and Cross. The motorcycle comes with a new instrument cluster, and a re-positioned ignition lock as well. For suspension, it uses a new WP Xplor 43 upside-down fork system with enhanced sensitivity; and a new WP PDS Xplor shock absorber with improved progression and adjustment options. KTM claims that the bike's full charging costs 0.8 Euros, that will give 1.5 hours of riding. For the same riding time, the cost of fuel with the KTM Freeride 250 F would be approximately four or five times more.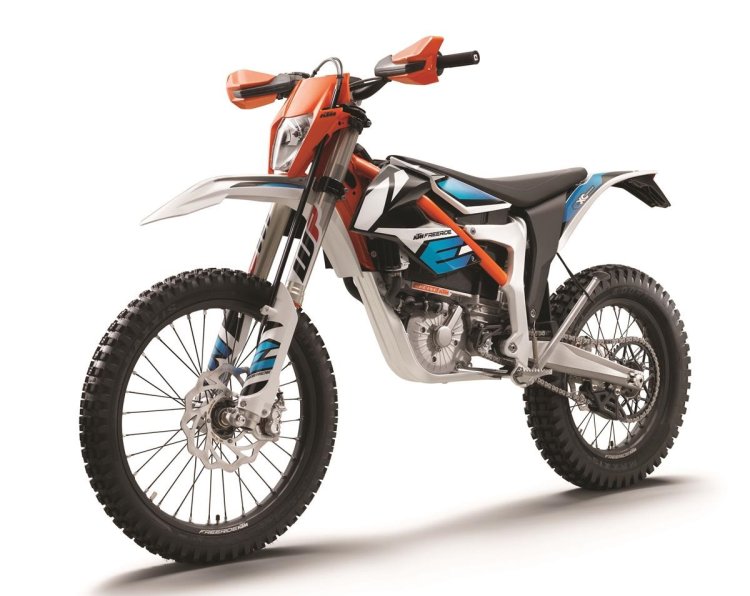 The Austrian brand plans a range of machines for the future including e-mini, and an e-scooter; as well as maximising its partnership with PEXCO (a US-based speciality plastic manufacturer) to produce crossover products in the bicycle sector. By 2025, KTM will increase emphasis on machines from 250 watt to 11 kWh due to market suitability and efficiency. The 2018 KTM Freeride E-XC will arrive in dealers in specific markets at the beginning of next year.