Update (31/03/2017):
New renderings of the 2018 Jeep Wrangler have surfaced online, courtesy of a JL Wrangler forum user. The renderings are based on leaked images that surfaced a couple of days back, claiming to be the final exterior design of the next gen Wrangler.
Features subtle design changes.
A JL Wrangler forum user has leaked an image of what is claimed to be the 2018 Jeep Wrangler (4th gen) in the top-end 5-door Unlimited Rubicon variant. The well-versed admins of the forum believe that it is the real deal, so this is probably the first proper look at the next-gen Jeep Wrangler.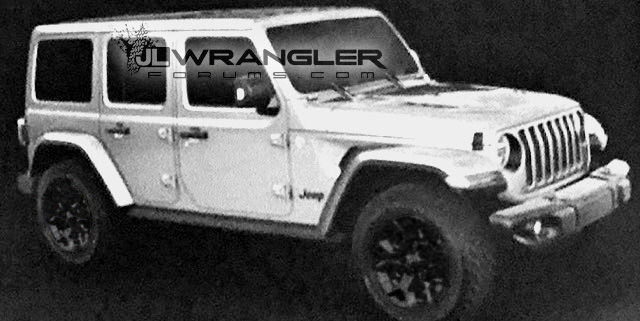 From an overall perspective, the exterior design is a rehash but with minor changes. The front fascia has the familiar 7-vertical slat grille and round headlamps, although this time the headlamps are positioned much closer to the outer slats. From the front three-quarter angle, the upper portion of the vertical slats leans back in a kink, while the hood seems to be identical to the one that was allegedly found in a scrapyard.
The flat front windscreen is more raked and has hinges for the fold down mechanism. Another image posted by the user confirms that the Wrangler Unlimited will have fully removable roof and doors, exposing a roll bar similar in design to that of the current model. The rear-end has new wraparound LED taillights, and could retain the tailgate-mounted spare tire, although not seen in the image below.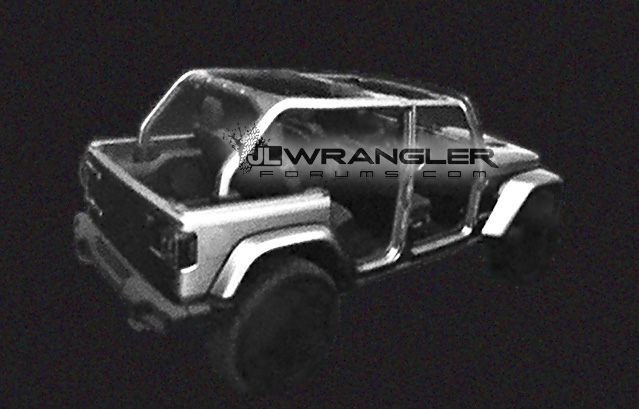 The fourth-gen Jeep Wrangler's production will commence in November and could go on sale in the U.S. market by the end of 2017.
[Source: JL Wrangler Forum]