The 2018 Honda Vezel (2018 Honda HR-V) is now on sale in Japan. The mid-life refresh brings minor design revisions and equipment changes to the mini-SUV.

At the front, the 2018 Honda Vezel features a more upright upper grille that flows into the new LED headlamps, sharper bumper, new fog light housing and revised lower grille. The new front-end looks a little more dynamic, mainly because of the revisions to the headlamps and the bumper, but there are no drastic changes. At the rear, a thin chrome strip connects the tail lamps.
Inside, Honda has changed the shape of the front seats to improve comfort and introduced a new 7-inch HD touchscreen infotainment system that features not only navigation and voice control, but also Apple CarPlay and Android Auto. Honda Sensing, previously unavailable in the basic grades, is now standard. False Backward Start Prevention and Auto High Beam, which are available even in the tiny Honda N-Box, are still excluded from the list of functions of the Honda Vezel's Honda Sensing safety suite, though.
The 2018 Honda Vezel is available with 1.5-litre i-VTEC petrol and 1.5-litre i-VTEC (petrol+electric) hybrid engines carried over from the old model. The maximum power and maximum torque figures have remained unchanged, but Honda has made changes to make the drive more comfortable and efficient.
In the hybrid model, the company has retuned the Sport Hybrid i-DCD system to provide smoother acceleration and smoothed out the brake feel. In the petrol model, it has added vibration damping material and reviewed the fuel pump inside the engine to make the cabin quieter. Reduced cam chain friction has increased the fuel economy (JC08 mode) from 20.6 km/l to 21.2 km/l. Lastly, the 4WD system now offers a more reliable and better quality ride when turning on snow and climbing uphill.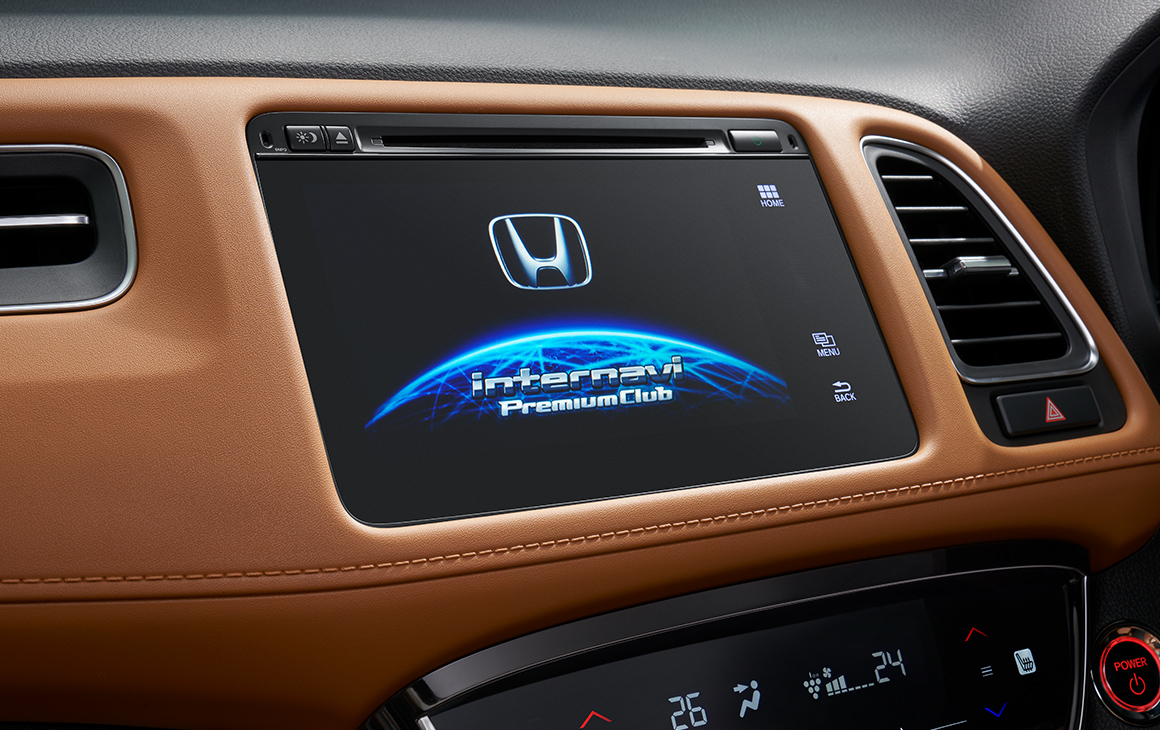 Also See: 2018 Honda CR-V – Auto Expo 2018
Honda is assessing the Honda Vezel for India. The premium mini-SUV is expected to arrive with the 'Honda HR-V' name in the country sometime in 2019.