Next-gen BMW M5 expected to debut in late-2017.
The 2017 BMW 5 Series was officially revealed just last week, and its high-performance M variant is a year away from debut. Thanks to CAD renderings shared by Cammed & Tubbed Podcast, we now have the first look at the 2018 BMW M5.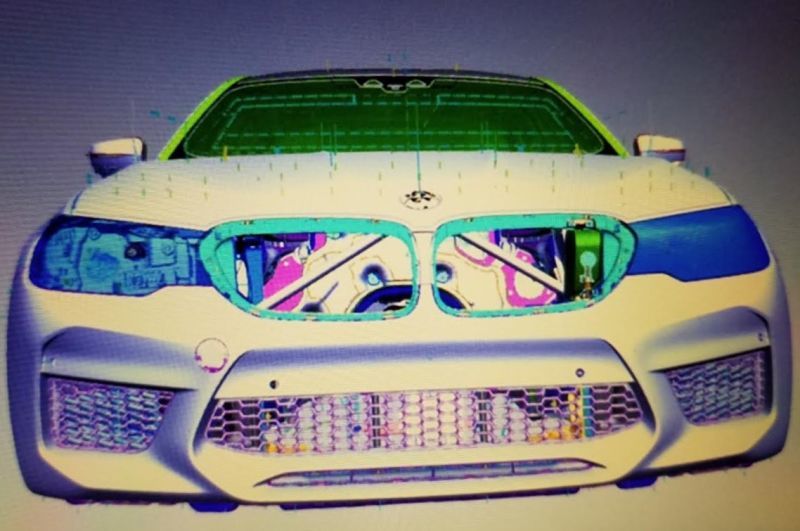 Compared to the top-end 2017 BMW M550i xDrive, the 2018 BMW M5 appears to have a different front fascia. The lower central intakes have been redesigned for freer air flow, and feature an inverted shape. The bumper too, accordingly, has been tweaked. The rear-end features a diffuser for aerodynamic improvement.
Like the seventh-gen BMW 5 Series, the sixth-gen BMW M5 (codename: BMW F90) will likely have a body made of lightweight materials like aluminium, high-tensile steels and magnesium, allowing the all-new model to lose around 100 kg compared to its predecessor. BMW hasn't used carbon-fibre in the standard variant's body, but if remains to be seen if it does in the M variant's body (on the roof) for lowering the weight even further.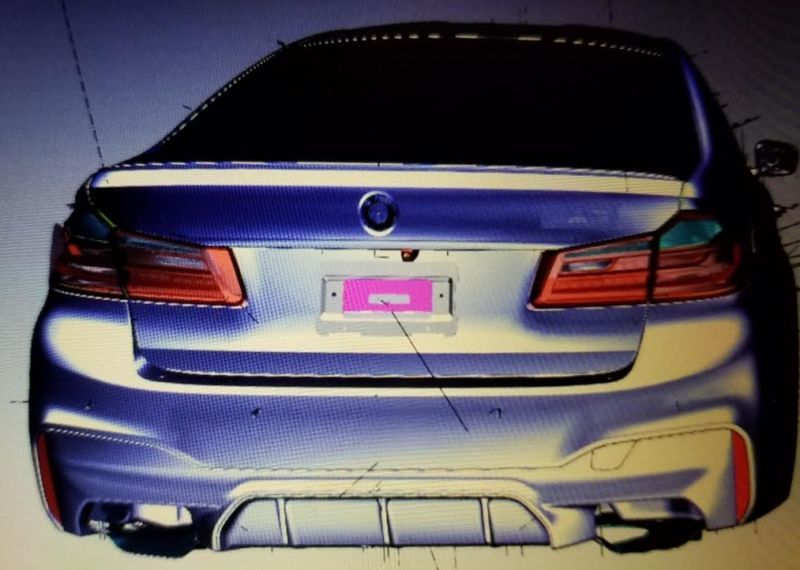 Also See: 2017 BMW 5 Series vs. 2014 BMW 5 Series – In Images
The 2018 BMW M5 would be powered by the current BMW M5's 4.4-litre M TwinPower Turbo twin-turbocharged V8 petrol engine improved to produce around 600 hp. The biturbo engine will be linked to a 7-speed dual-clutch automatic transmission. Interestingly, this time BMW will employ its xDrive all-wheel drive system as well, as per reports.
[Source: Cammed & Tubbed Podcast]