Citing close industry sources, Financial Chronicle reports that the 2018 Audi A8 will come to India next year. The latest iteration of Audi's luxury limo world premiered at the Audi Summit 2017 this week.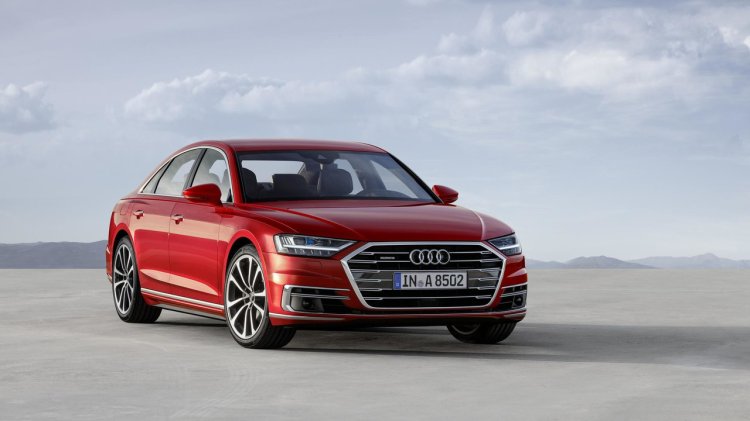 Similar to rivals, Audi India is likely to assemble the Audi A8 at the plant in Aurangabad, Maharashtra. Audi India could finalise it with the 340 hp 3.0-litre TFSI petrol and 286 hp 3.0-litre TDI diesel V6 engines. The range-topping 585 hp 6.0-litre twin-turbo W12 petrol variant to rival the BMW M760Li and Mercedes-Maybach S 600 could launch at a later stage, and is likely to be a CBU. All variants have mild-hybrid electrification, an 8-speed automatic gearbox and Quattro AWD system standard. The model en-route to India is likely to be A8 L (long wheelbase) only.
The 2018 Audi A8 features an evolutionary redesign. It heavily draws inspiration from the Audi Prologue Concept, featuring Audi's largest iteration of the hexagonal grille, Matrix LED headlamps with laser lighting, familiar Audi character lines, sleek LED taillamps connected by a single strip and a wide range of colour options. Compared to the outgoing car, the A8 Gen 4 has grown 37 mm in length, 17 mm in height, and has a 6 mm longer wheelbase. The car's width, however, has reduced by 4 mm.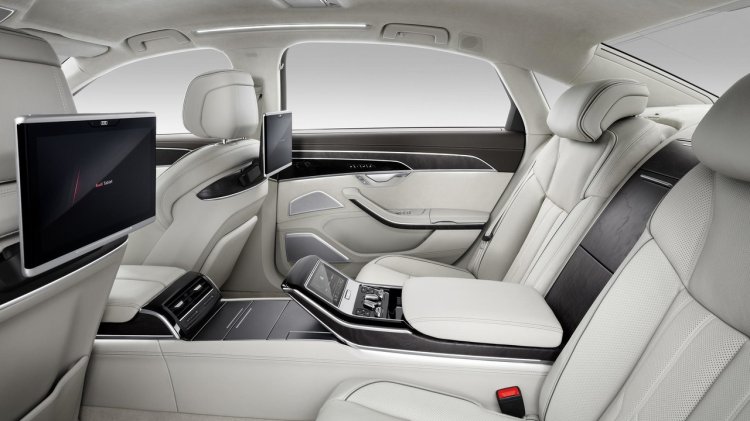 Also Read: 2018 Audi A8 vs. Audi 2014 Audi A8 – Old vs. New
It is doubtful if Audi India will equip Audi AI with Level 3 Autonomous drive system in the A8. The local road infrastructure is not suitable for radar-assisted cruising. Features such as an ottoman with foot massagers, three displays in the front cabin for driver and cabin related features and a removable tablet for rear occupants, Bang and Olufsen audio system, and seat massagers will undoubtedly find a spot in the Indian specification.