Dec 08, 2017 - 12:12pm IST
Filed under Lexus, 2017 Thailand Motor Expo, Lexus NX
2018 Lexus NX 300h at 2017 Thai Motor Expo - Live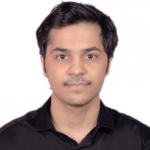 Sagar Parikh, I'm the international news editor at IndianAutosBlog.com. I love everything that has a steering wheel!
Lexus is displaying the 2018 Lexus NX 300h at the 2017 Thai Motor Expo. Lexus introduced the facelifted Lexus NX in Thailand on 31 October, 2017.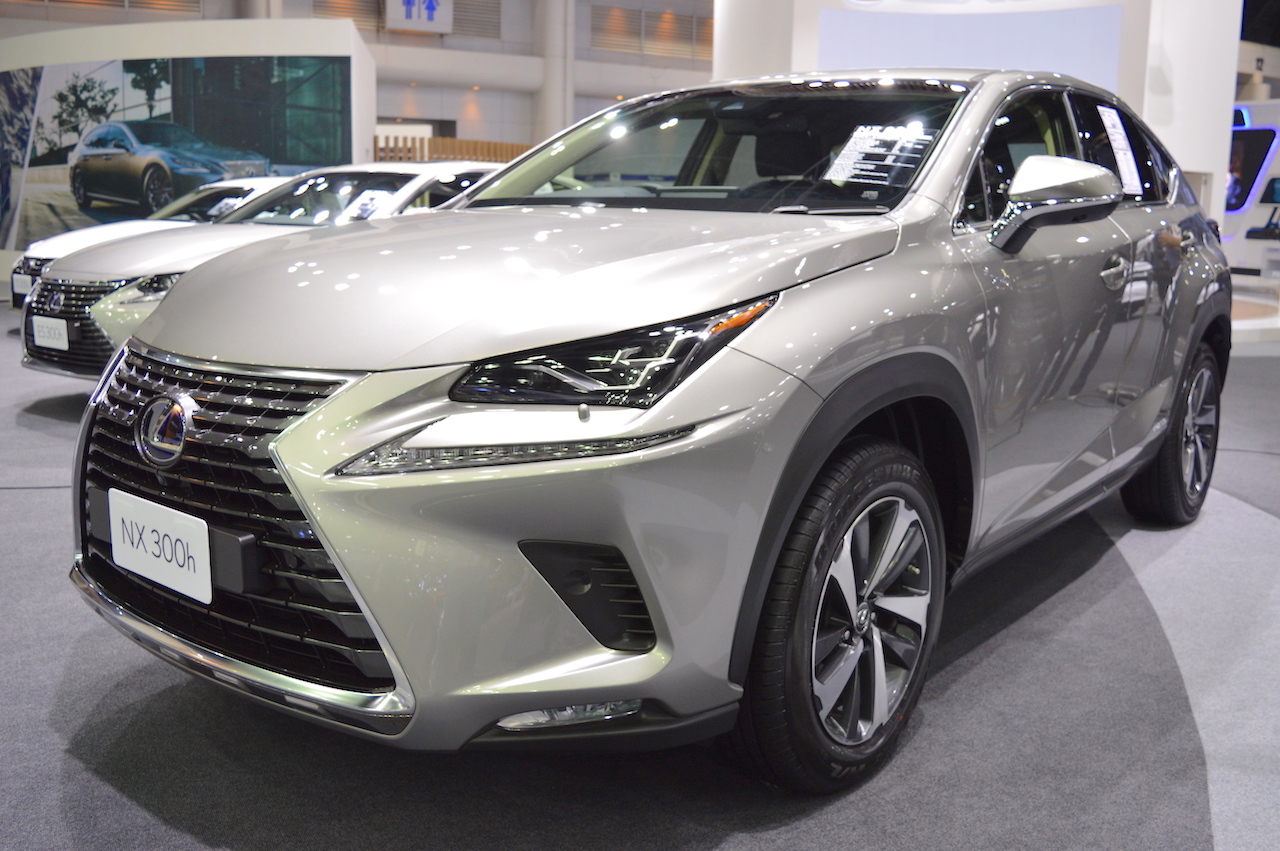 The 2018 Lexus NX 300h seen in the image above is in the Premium grade. The NX 300h Premium is equipped with features like LED headlamps, sequential DRLs, power tailgate with kick sensor, 10.3-inch EMV display for the infotainment system with navigation, panoramic view monitor, wireless charger, Park Assist System and Brake Assist System.
The 2018 Lexus NX 300h seen in the image seen below is in the F-Sport trim. Lexus offers the NX 300h F-Sport with sporty elements like a unique front grille with a distinct F-mesh pattern with jet-black plating, 18-inch two-tone wheels, sport seats, dimpled leather upholstery, an exclusive perforated finish on the steering wheel and shift knob and a Naguri-style finish on the dashboard and the doors. The F-Sport variant benefits from Adaptive Variable Suspension as well.
The 2018 Lexus NX 300h is 4,640 mm long, 1,845 mm wide and 1,645 mm tall. It has a 2,660 mm wheelbase. Its hybrid powertrain combines the 2AR-FXE petrol engine with the 2JM electric motor. The 2.5-litre four-cylinder engine produces 156 PS at 5,700 rpm and 210 Nm of torque from 4,400-4,900 rpm. The 650-volt electric motor at the front generates 143 PS and 270 Nm of torque. Both sources together offer a total system output of 197 PS. Lexus claims a fuel economy figure of 18.18 km/l.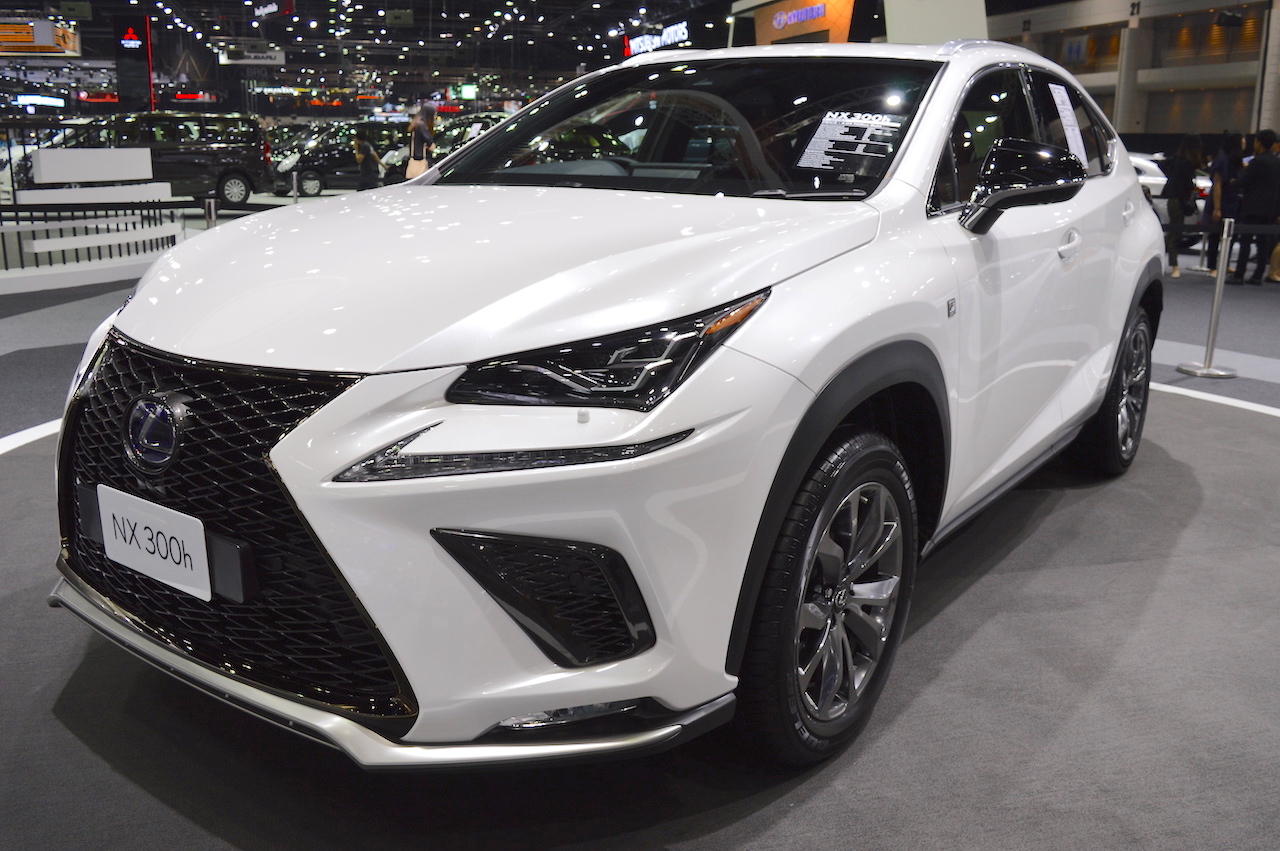 The 2018 Lexus NX 300h costs 35,50,000 Baht (INR 70,24,207.50) in the Premium grade. The F-Sport variant is priced at 40,50,000 Baht (INR 80,13,532.50).
2018 Lexus NX 300h Premium at 2017 Thai Motor Expo - Image Gallery
2018 Lexus NX 300h F-Sport at 2017 Thai Motor Expo - Image Gallery