Apr 09, 2017 - 12:35pm IST
Filed under BMW, Car Reviews, BMW 7 Series
2017 BMW 7 Series M-Sport (730 Ld) - Review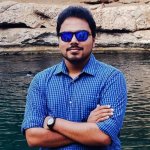 Aravind Jayachandran, It goes without saying that I'm a huge petrolhead and can apparently convert all my driving emotions into words you can read.
A technological tour de force that's also exciting to drive.
The BMW 7 Series. Serving as the flagship for one of the most innovative and recognised luxury car manufacturers, the 7er represents the best of what BMW has to offer, with respect to luxury. And if you've come across a brochure of the latest iteration, it proudly boasts a tonne of new equipment as well as upgrades that will drop jaws. The best part is that most of the changes I'm going to gush about will filter down to smaller products in the near future.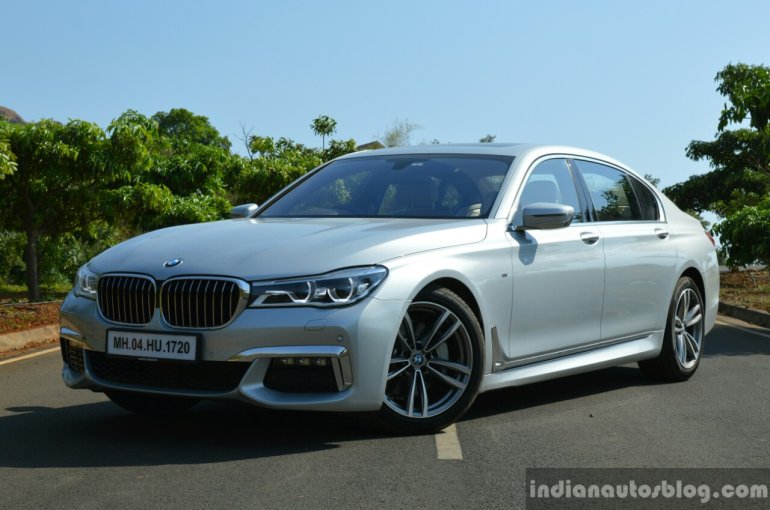 When its biggest rival is the Mercedes S-Class - one of the most revered luxury limousines - the 7 Series can't simply bank on technology and driving dynamics to lure customers; it must feel like a sheikh's palace on wheels, rather than a Titan supercomputer. BMW had plenty of time to develop a new 7 Series that is worthy of raising the benchmark set by the S-Class, the segment favourite. To experience BMW's ultimate expression of luxury, we borrowed a brand new 7 Series M-Sport (730 Ld) for a weekend in Pune.
Has it managed to finally oust the Mercedes S-Class from the board? Is it our new segment favourite? Here's our review.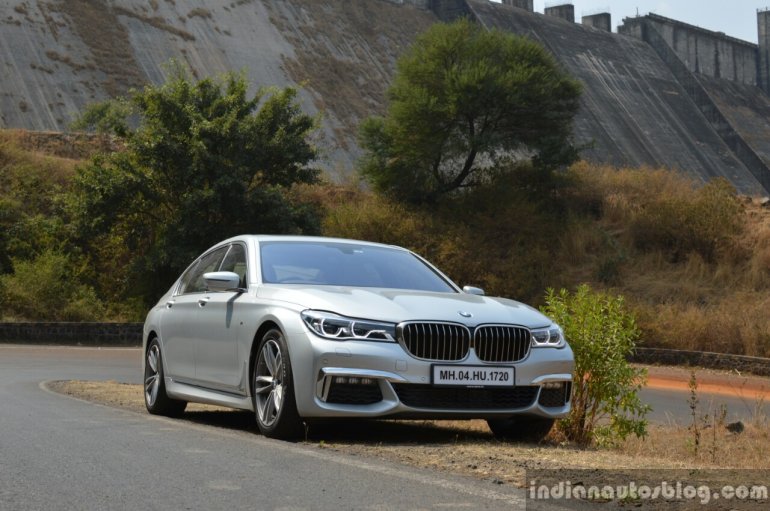 The new 7 Series in its M-Sport guise is not exactly a looker. To best describe the 7 Series M-Sport, it's like donning an expensive 3-piece suit, but with running shoes, Oakley goggles cricketers usually wear and a baseball cap. We'd recommend the 7 Series in the 'Design Pure Excellence Signature' trim, as it bears a more regal impression and is INR 3 Lakhs less expensive.
From a design standpoint, the new 7er's exterior looks instantly familiar yet made contemporary with new detailing and restyled elements. The characteristic pair of kidney grilles are probably the biggest ever fitted to a BMW and feature active ducts that shut the grille to lower drag. They are directly flanked by segment-first BMW Laser light headlamps, which generate a bright, pure white beam with double the range of usual LED headlamps. How cool is it to say, "look I've got laser headlamps"?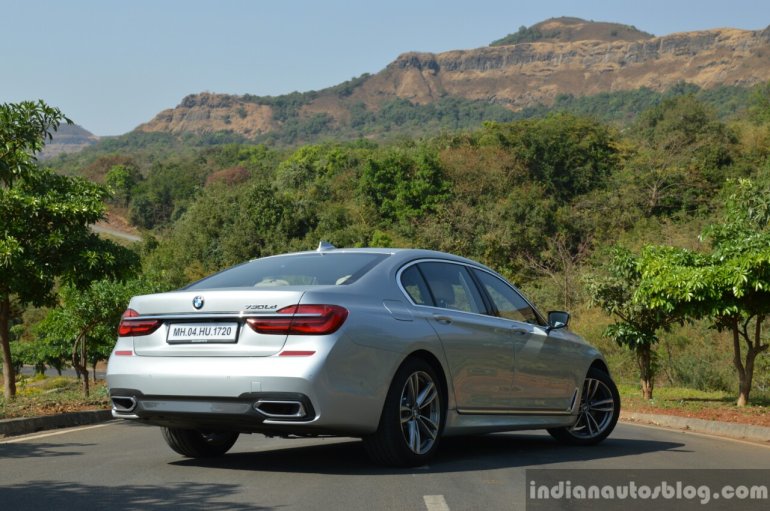 The exterior detailing is now busier than before. For instance, there is a chrome hockey stick-shaped element stretching from the vents in the front fender all the way through the rear wheel arch, accentuating the 7er's sheer length. Even the laser headlamps are intricately detailed and look like a piece of art.
It's inside where the the new 7er looks and feels like an all new BMW flagship. Compared to its predecessor, the new 7er's interior is a significant upgrade on all fronts and raises BMW's luxury benchmark by a significant notch. Our test car had a dual tone Canberra Beige and Dark Coffee Brown colour combination with 'Nappa' leather upholstery.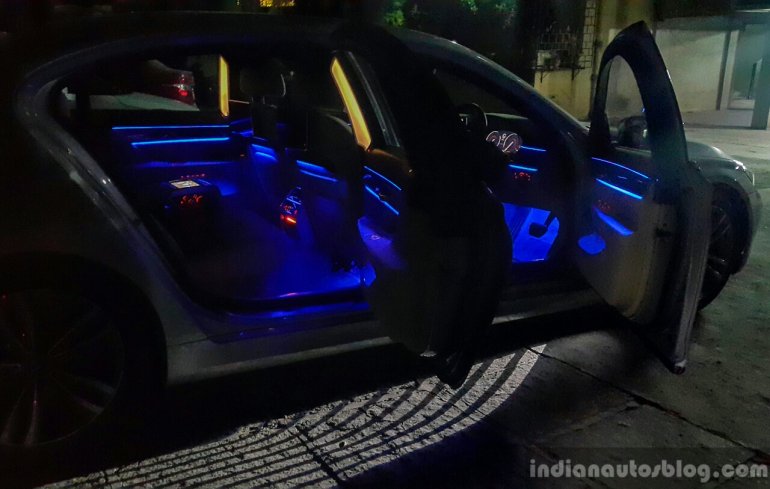 Drawing influence from the BMW Vision Future Luxury Concept, the design looks fresh and has a good balance of gloss wood, polished metal and leather-wrapped elements with double contrast stitching for a plush look. From the driver's seat, your hand will come in contact with either polished metal, finest Nappa leather or the most premium grade of plastic. The quality of construction and materials used are so good that I'd actually caress the cabin for a while before setting off.
The driver's seat offers a wide array adjustments, including lumbar and side bolster adjustments, and can quickly re-adjust to another person's setting via the memory buttons or the type of key in hand. Hit the seat cooling feature, increase the blower intensity, flick on the seat massage function, and the new 7er is one 'autonomous drive feature' away from being the perfect highway machine.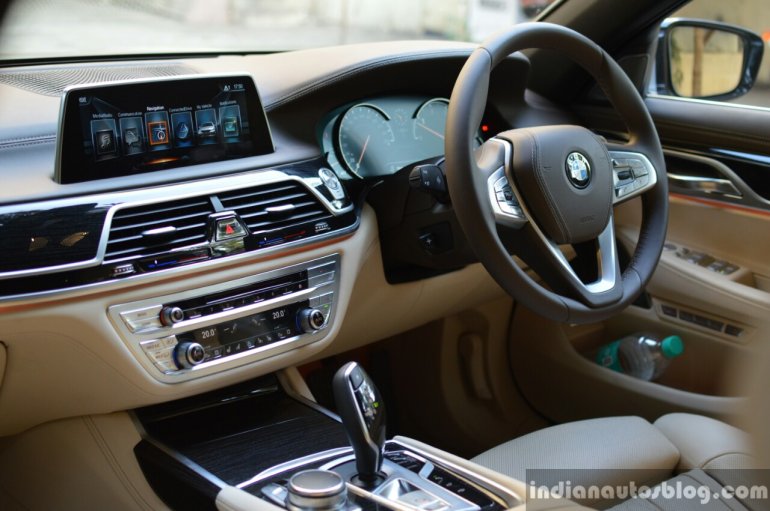 However, typical customers of such a car would spend most of their time on the back seat. Given that the new 7er retails for over a crore, one would expect the rear seat experience to feel palatial. And it does. In this space, we would usually critique about the knee room and headroom of a car, but for the 7er, there's no point. Just look at it. Even the Shaq will have plenty of room to move about.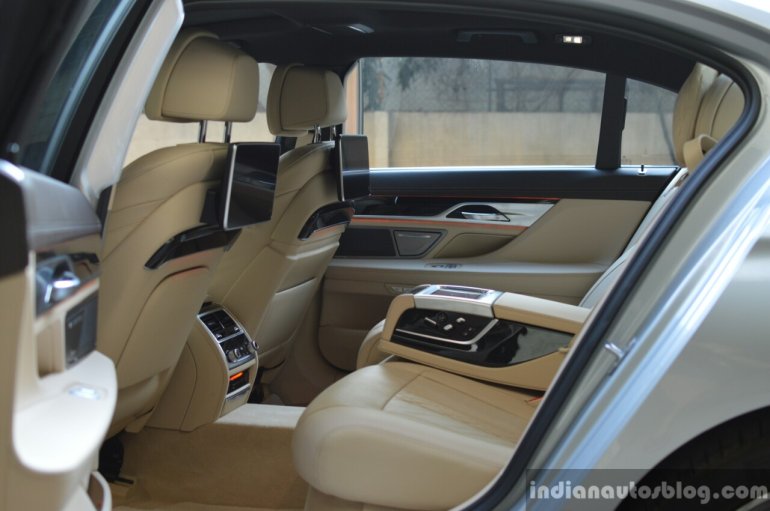 Our test car came equipped with the Executive Lounge pack, which reclines the rear seat, pushes the front seat forward, tilts the entertainment display, and releases the ottoman to rest your tired feet. Palatial, indeed.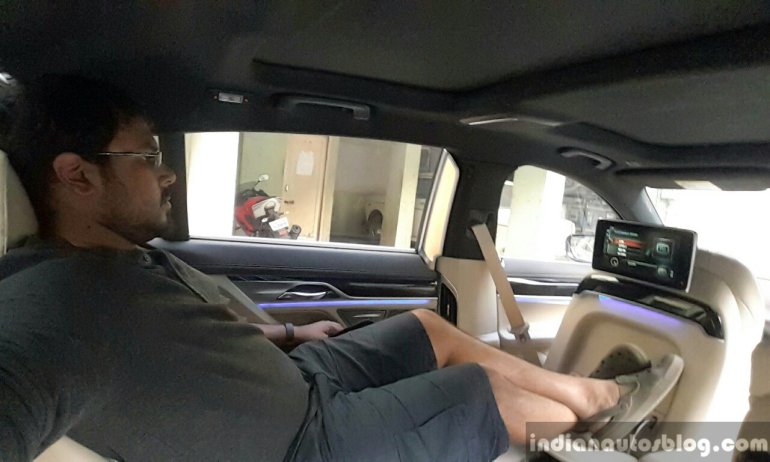 The Nappa leather-wrapped seats feel like thrones and are supremely comfortable. Funnily enough, there's a separate 7 inch Samsung tablet just for seat adjustments, interior lighting, sun protection and BMW Apps. Regular buttons and toggles are now old school, I presume. The whole console can fold up to accommodate a third person in the middle, but it's as uncomfortable as being the third wheel in a date.
The feature list and tech in the new 7er is nothing short of impressive. It took me a whole day just to come to grips with the tech onboard, and there were still a few surprises. Firstly, let's talk about the BMW Display key; it has a small touchscreen that displays information, lets you pre-cool the cabin and acts as a remote for Parking Assistant (not enabled in our test car), but the resolution is horrible, the menu is laggy, it's as heavy as my smartphone, and needs to be charged every once in a while. I found myself using the regular key fob more often, while the Display Key serves as a handy bragging tool.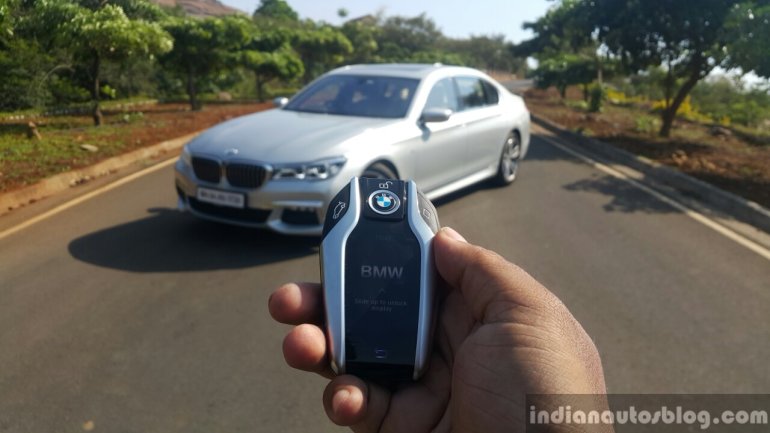 The dashboard houses not one, not two, but three high-resolution displays, one of which is the new 10.25-inch iDrive 5.0 infotainment system. The resolution is crisp, animations are butter smooth and, with support for touch gestures, offers a more intuitive experience than ever before. It also supports Air Gestures for volume control and telephony, but they're a bit gimmicky.
The Driver's display is more or less similar to that of the previous car, but the UI has been slightly redesigned. There's also a touchscreen for the 4-zone HVAC and seat ventilation systems, although I'm glad it has regular knobs for adjusting the temperature as it's quite a challenge to operate the screen while paying attention on the road. Like the S-Class, the new 7er also has a fragrance dispenser in the cabin, which can come in handy if somebody decides to flatulate.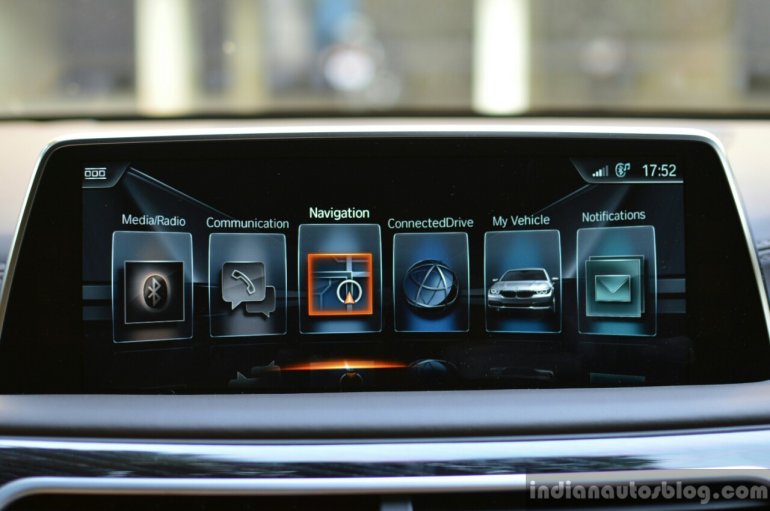 Parking this behemoth of a car is as stress-free as singing in the bathroom, thanks to the wide array of sensors and cameras. Further supplementing the 360-degree camera system is this augmented reality view of the car with the actual surroundings, which gives you the view of a person standing beside the car. It's a cool feature, although I wouldn't completely put faith on it just yet.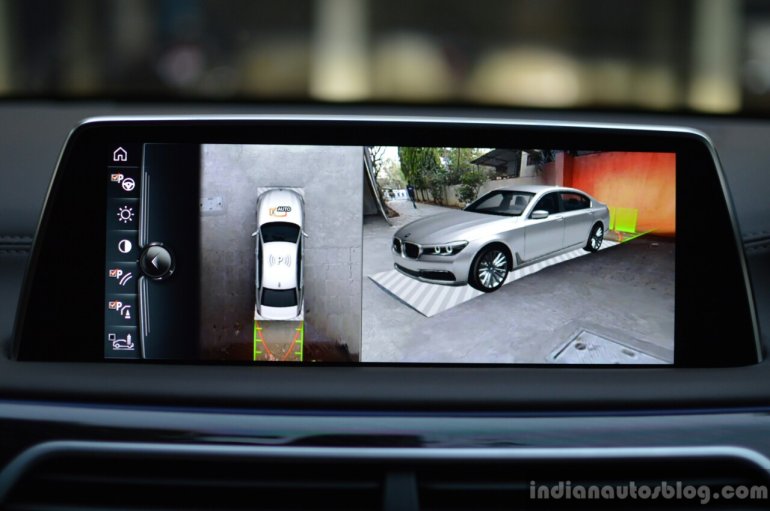 Under its nicely contoured hood is the familiar 3.0L (2,993 cc) TwinPower turbodiesel inline-6 engine paired with an 8-speed automatic gearbox, which produces 7 hp and 60 Nm more than its predecessor, now delivering 265 hp and 620 Nm. What's even better is that the new 7er is around 130 kg lighter, thanks to the new platform with segment-first Carbon Core, which integrates carbon-fibre-reinforced plastic (CFRP) in its body construction. So, on paper, performance and fuel efficiency figures were expected to take a bump.
The 7er has a new Driving Experience Control with ECO PRO, Comfort, Sport, Adaptive and Individual, which adjusts the steering, suspension, engine, gearbox and the HVAC system. In ECO PRO mode, the engine is relaxed, silent and sips fuel, while the gearbox lazily shifts at low rpms and cabin circulation feature is turned off. Seeing the overall mileage increase and the amount of kilometers gained in the ECO PRO is encouraging enough to drive it with a light foot.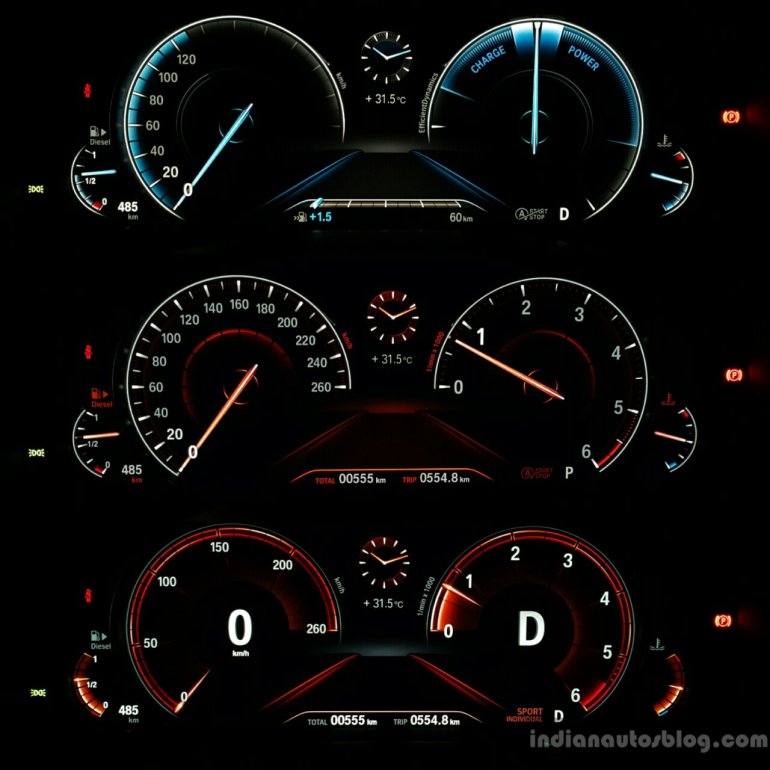 The Comfort mode offers a good balance of powertrain response and fuel efficiency and is the mode I spent most of my time in. But if you want to exploit the sheer torque and power, flick it into Sports mode. The engine becomes more urgent in delivering power to the rear wheels, the transmission likes to hold onto gears for a little longer to continue riding the linear wave of torque, and the seats hug you even tighter. It is capable of sprinting from 0-100 km/h in 6.2 seconds, before hitting a limited top speed 250 km/h. From behind the wheel, I could never stop smiling every time I floored the throttle.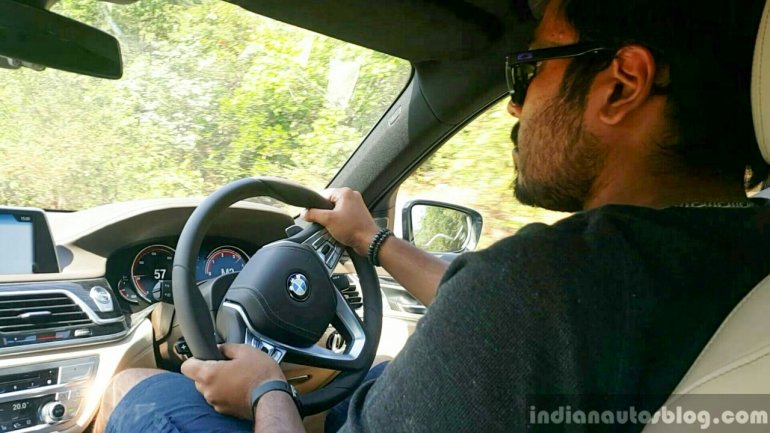 The latest 7er comes equipped with Dynamic Damper control and air suspension on both axles, rather than just the rear axle. Compared to the previous 7er, it feels much more comfortable and settled over typical Indian roads, absorbing regular jerks with relative ease in Comfort mode.
I'm not sure if it's the M-Sport body kit, but the 135 mm ground clearance is quite low for Indian standards, so beware of tall speed bumps. If you don't care about the patience of motorists behind, the ground clearance can be raised by 20 mm to traverse such bumps.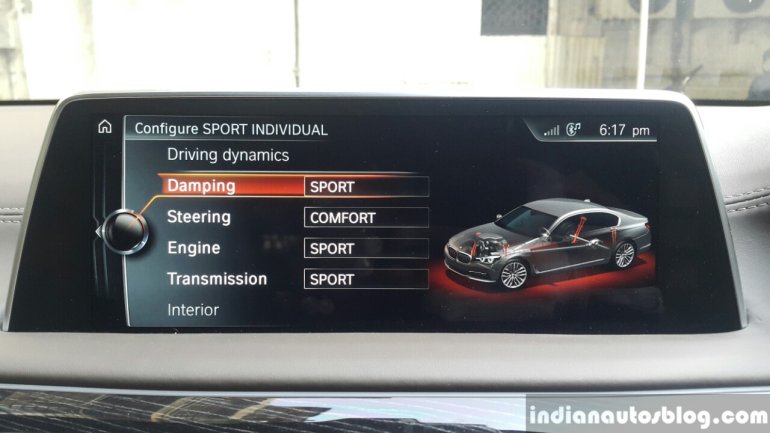 BMW has put too much focus on luxurious comfort that it may have had an effect on its handling. It's still the most dynamic around corners among its rivals, but it's not as exciting as its smaller siblings. Also, I'm not too fond of the electric steering system; in Sport mode, there's a weird distribution of heft in the steering wheel around corners. Setting the steering system alone in Comfort while leaving the rest in Sport does help to a certain extent.
Verdict:
For a while, the BMW 7 series has been living in the shadow of its closest rival - the Mercedes S-Class, but the newest iteration has what it takes to emerge out of that shadow and land a broadside.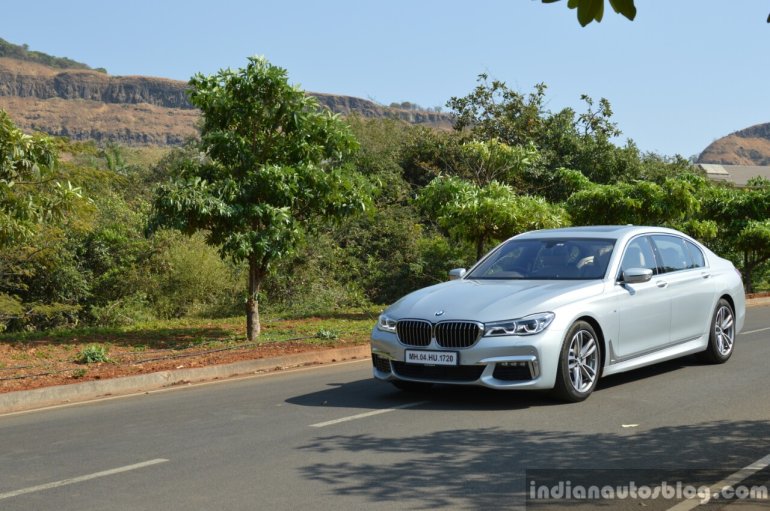 The locally-assembled 730Ld retails between INR 1.14 crores - INR 1.26 crores (ex-showroom Delhi), which does sound a bit pricey at first, but the sheer amount of tech inside justifies that price tag; they work together to offer this luxurious experience that transcends expectations. It is a technological tour de force.
Thanks to the updated 3.0L 6-cyl diesel motor and lighter kerb weight, it's also the most fuel efficient limo in its class, yet can be exhilaratingly quick with the push of a button. The new air suspension system in its most comfortable setting is nearly as good as the S-Class, but would still comes across as pleasant in luxury limo standards.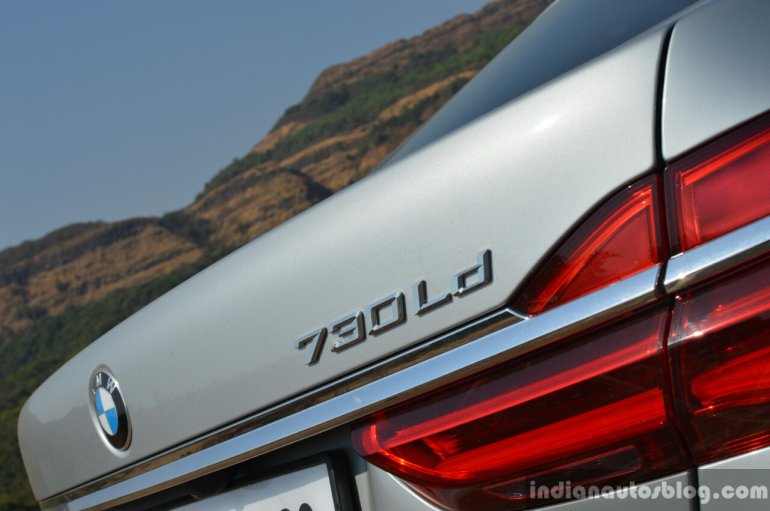 Would we recommend the new BMW 7 Series over a Mercedes S-Class? Well, if you're not a fan of the three-pointed star, then definitely yes. Otherwise, it all depends on what appeals to you; Drool-worthy tech or luxurious comfort? Simplicity or extravagance? Driving dynamics or pillow-soft ride quality? The choice is yours.
2017 BMW 7 Series M-Sport (730 Ld) - Image Gallery
2017 BMW 7 Series M-Sport (730 Ld) - Image Gallery