Expected to launch in 2017.
The current generation Golf is a well respected product in the international market, and Volkswagen has plans of keeping things the same way when the next generation (Mk8) Golf makes its expected arrival in 2017. The MQB platform (which underpins other VW Group products like the Skoda Octavia and Audi A3) is here to stay, but a couple of advanced features will make it to the new version, like a 10-speed DSG gearbox, for example.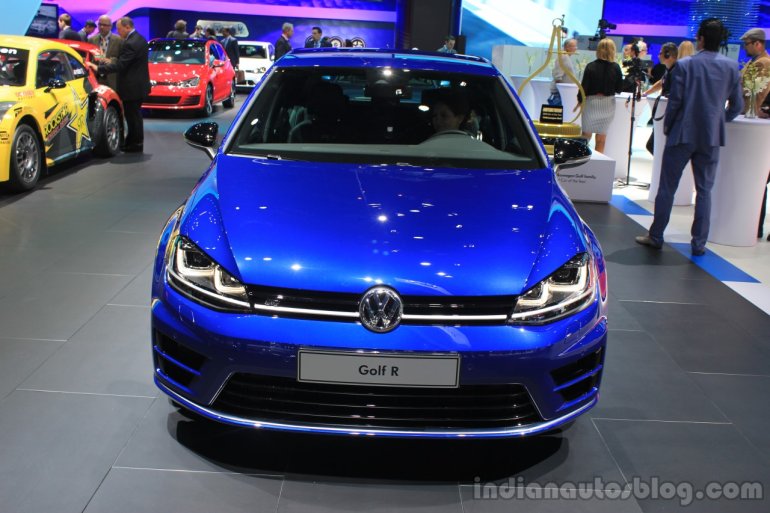 According to a recent report by Auto Express, the German carmaker is set to make the next generation Golf lighter, more powerful, and technologically advanced especially when compared to its rivals. First up is a 10-speed DSG gearbox, which is of the same size as the current 7-speed unit, can improve efficiency and emissions, and has the ability to handle torque up to 550 Nm.
So while the lesser versions might continue using the 7-speed DSG, the more powerful versions (including the GTI, GTD and the all-wheel drive Golf R) will be able to make use of the 10-speed box. Next up is the engine. VW recently launched a new 2-litre TDI diesel engine that powers the new Passat and this engine can find its way to the Mk8 Golf GTD, too. And talking of cleaner fuels, a new e-Golf will also be available while the entry-level petrol engines on the regular Golf could be paired with a hybrid powertrain, if VW finds the application feasible.
Also read: First 2015 VW Passat delivered in Germany
In terms of infotainment system, while a full Android Auto and Apple CarPlay is yet to make it to the current car, the Mk8 could benefit from that as well. Also, apart from the above mentioned features by the report, there's also the new Stop-start 2.0 that can shut down the engine at speeds below 7 kmph. It will certainly save more fuel, and should work well in conjunction with coasting and other energy saving techniques.
[Source: Auto Express]