Should debut in H2 2016.
The current, third generation Kia Rio sedan was unveiled to the world at the 2011 New York International Auto Show, just over a month after the current Kia Rio hatchback debuted at the 2011 Geneva Motor Show. Now, Kia is readying the new generation avatars of both these models. In the latest, the fourth generation 2017 Kia Rio sedan has been spied testing for the first time, in South Korea, courtesy encarmagazine.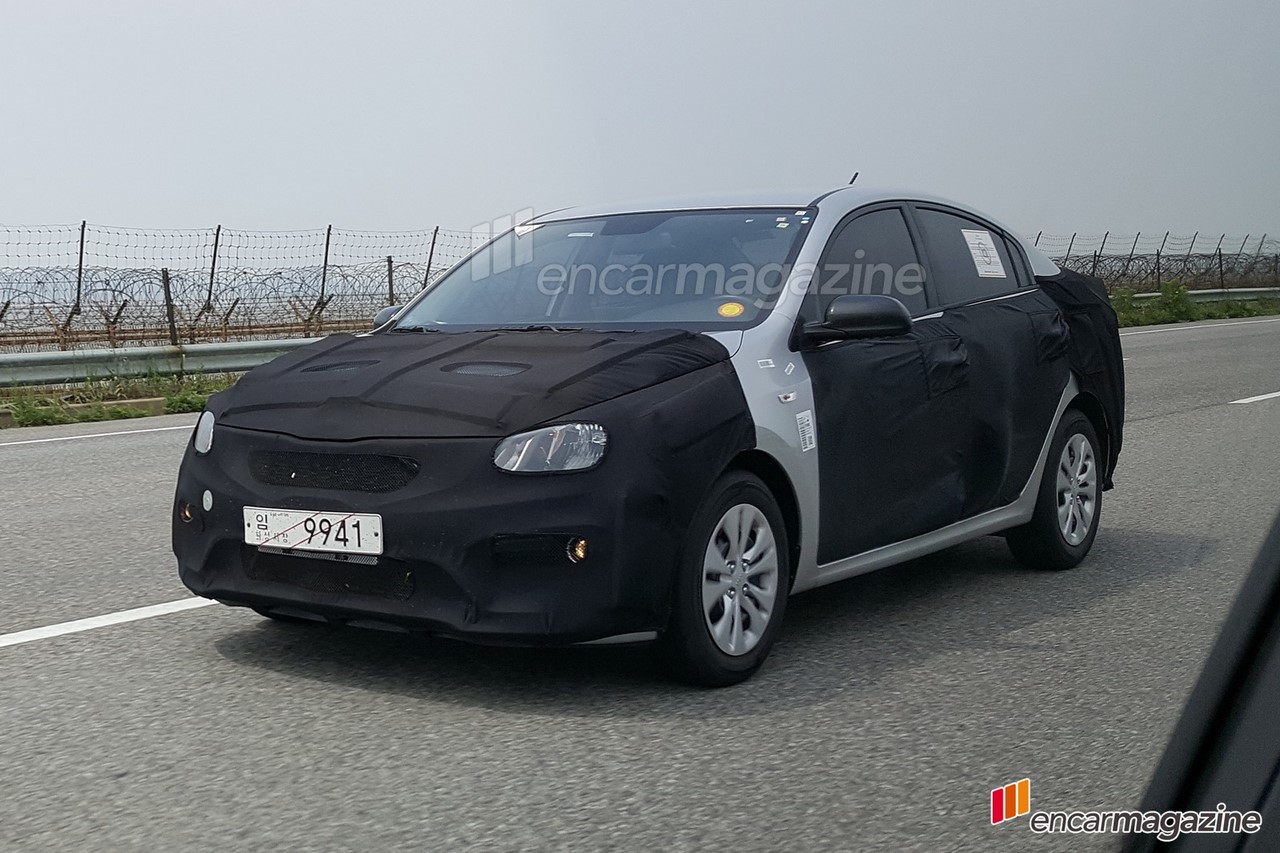 The 2017 Kia Rio sedan, spyshots reveal, features an updated Tiger nose grille, redesigned bumper and foglamp housing, smaller grille, sleek mirrors sans turn indicators and new taillamp graphics.
In Kia's home market, South Korea, the current Kia Rio is sold as 'Kia Pride'. The 4-door sedan measures 4,370 mm in length, 1,720 mm in width and 1,455 mm in height, and has a wheelbase of 2,570 mm. The Pride sedan is available with a 1.4-litre petrol engine that produces 108 PS and 13.9 kg.m of torque, a 1.6-litre petrol engine that produces 140 PS and 17 kg.m of torque and a 1.4-litre diesel engine that produces 90 PS and 24.5 kg.m of torque. Transmission choices include 4-speed automatic, 6-speed manual and 6-speed automatic. The next-gen model is said to receive a 7-speed dual-clutch automatic option.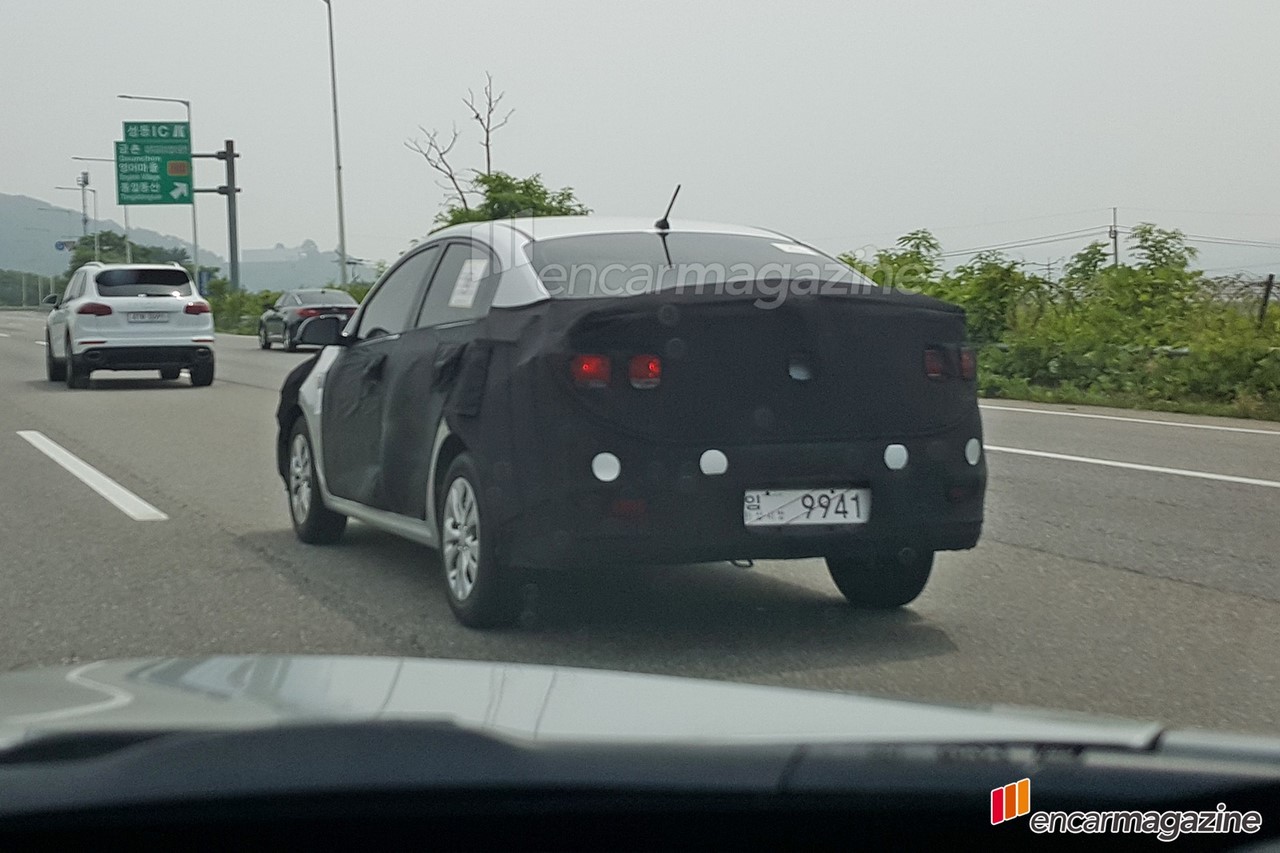 Also See: Kia Niro – Auto China 2016
The South Korean publication suggests that the 2017 Kia Rio sedan will debut in domestic specifications in the second half of the year.
[Source: encarmagazine]