Here's another photograph from JA Club that zooms in on the design features of the 2017 Kia Picanto/2017 Kia Morning. It's interesting to note that HMIL brought down mules of the Kia Picanto to India to test mechanical components. M&M's research center in Chennai were also using imported Picanto test cars for benchmarking.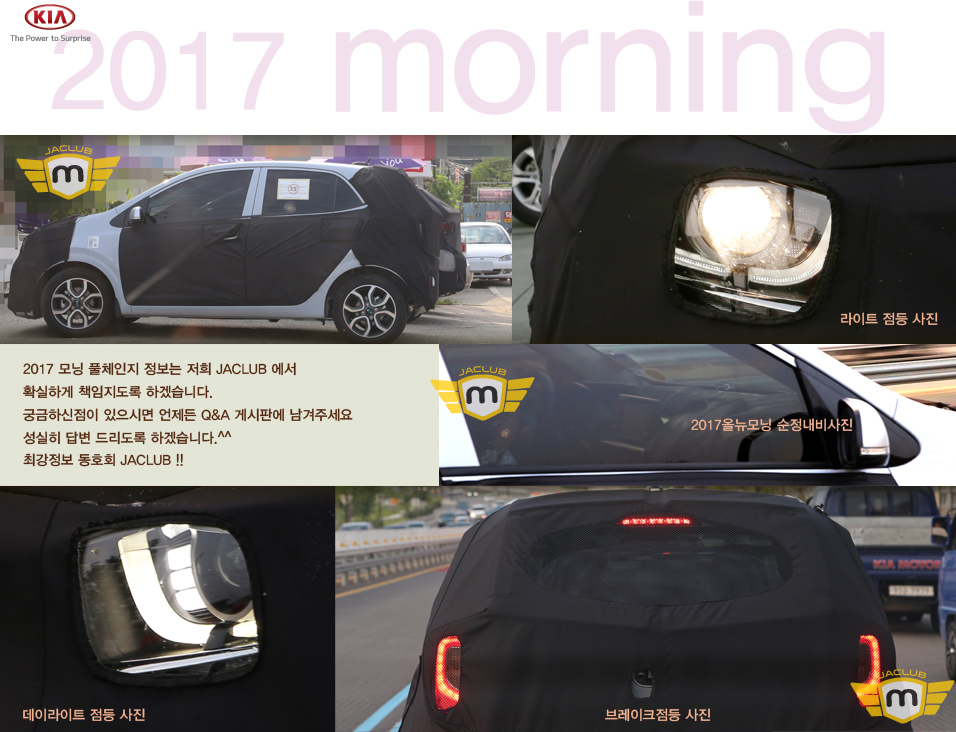 Nov 2, 2016
Gets a Kia Rio-like front fascia.
The five year-old second-gen Kia Picanto (Kia Morning) is near the end of its lifecycle and Kia Motors is working on a redesigned, third generation model due next year. A spy video published by JACLUB shows the 2017 Kia Morning being tested on the road in Korea. Mules have also been flown to Europe for winter testing.
[Youtube direct link]
The 2017 Kia Picanto's front-end has already leaked in an undisguised image. The all-new model features a sharper face with the latest evolution of the company's 'tiger-nose' grille, wider air dam grille and a redesigned bumper. The brand's logo has been repositioned from the radiator grille to the bonnet. The 2017 Kia Rio seems to be the inspiration for its face.
On the sides, the curves and lines are hidden due to the camouflage, but the glasshouse appears largely the same shape, save for a little change towards the rear-end due to the rising beltline. The rear-end features new C-shaped LED tail lamps. Interior changes will include a new three-spoke steering wheel, redesigned dashboard and centre console, and horizontal HVAC vents among others.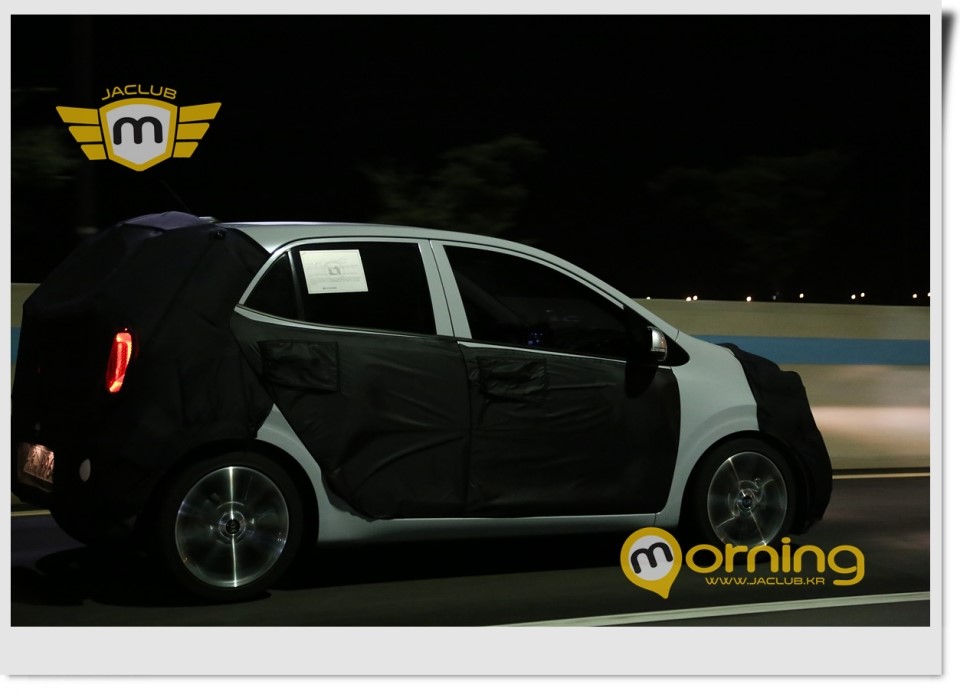 The 2017 Kia Picanto is expected to be available with 65 bhp 1.0-litre three-cylinder and 85 bhp 1.25-litre four-cylinder petrol engines from the Hyundai i10. A 5-speed manual transmission has been seen in the spy shots but an automatic transmission will also be available. The next-gen Kia Picanto is expected to debut at the Geneva Motor Show in March.
[Source: JACLUB]