Redesigned flagship Hyundai starts at 30,550,000 won (INR 17,92,848.85).
The 2017 Hyundai Grandeur was officially launched in South Korea last week. The all-new Grandeur is high in demand in the company's domestic market, taking in 27,000 pre-orders in just three weeks.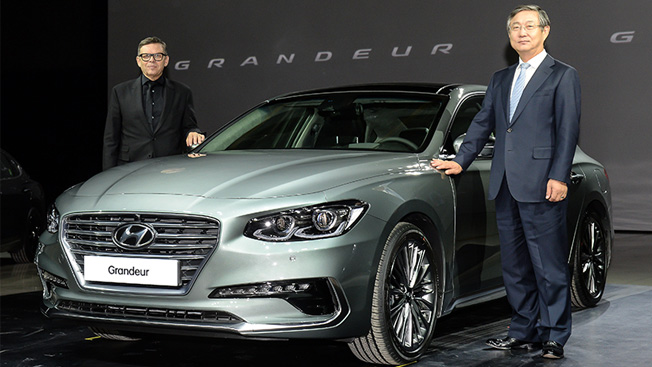 The 2017 Hyundai Grandeur measures 4,930 mm in length, 1,865 mm in width and 1,470 mm in height, and has wheelbase of 2,845 mm. It's available with four engines. The base option is the 2.4-litre GDi unit that develops 190 PS at 6,000 rpm and 24.6 kg.m (241.24 Nm) of torque at 4,000 rpm. The top-end petrol option is the 3.0-litre GDi unit that produces 266 PS at 6,400 rpm and 31.4 kg.m (307.93 Nm) of torque at 5,300 rpm.
Those preferring diesel power are offered the 2.2-litre e-VGT engine that delivers 202 PS at 3,800 rpm and 45.0 kg.m (441.30 Nm) of torque at 1,750-2,750 rpm. For commercial customers, there's a 3.0-litre LPG unit that generates 235 PS and 28.6 kg.m (280.47 Nm) of torque. Transmission choices include 6-speed manual and 8-speed automatic. A hybrid variant will be introduced in H1 2017.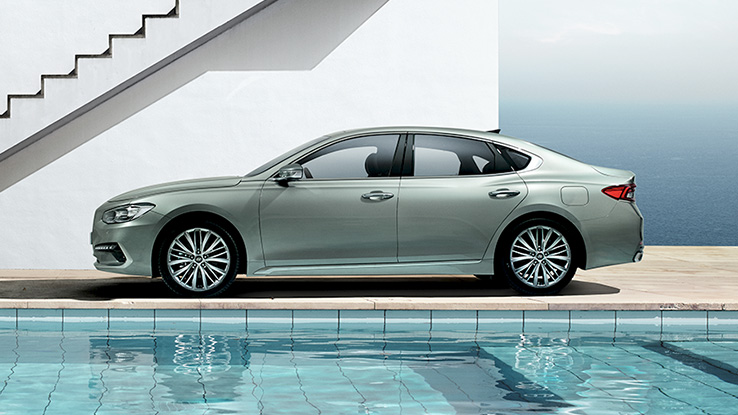 Also Read: Hyundai plots two SUVs below Tucson in the USA
Full LED headlights, LED daytime running lights, LED tail lights, 19-inch wheels, head-up display, 8-inch infotainment system with navigation, Apple CarPlay and MirrorLink, wireless smartphone charging system, electric rear seat curtain, JBL sound system and nine airbags are some of the highlights of the 2017 Hyundai Grandeur. The flagship sedan has been priced from 30,550,000 won (INR 17,92,848.85).
The new Grandeur has been ruled out for USA, Europe and Australia.