At the 2016 North American International Auto Show in Detroit, Honda took wraps off the highly-anticipated second generation 2017 Honda Ridgeline midsize pickup. Here's a comparision between the second-gen 2017 Honda Ridgeline and the first generation Honda Ridgeline.
Exterior: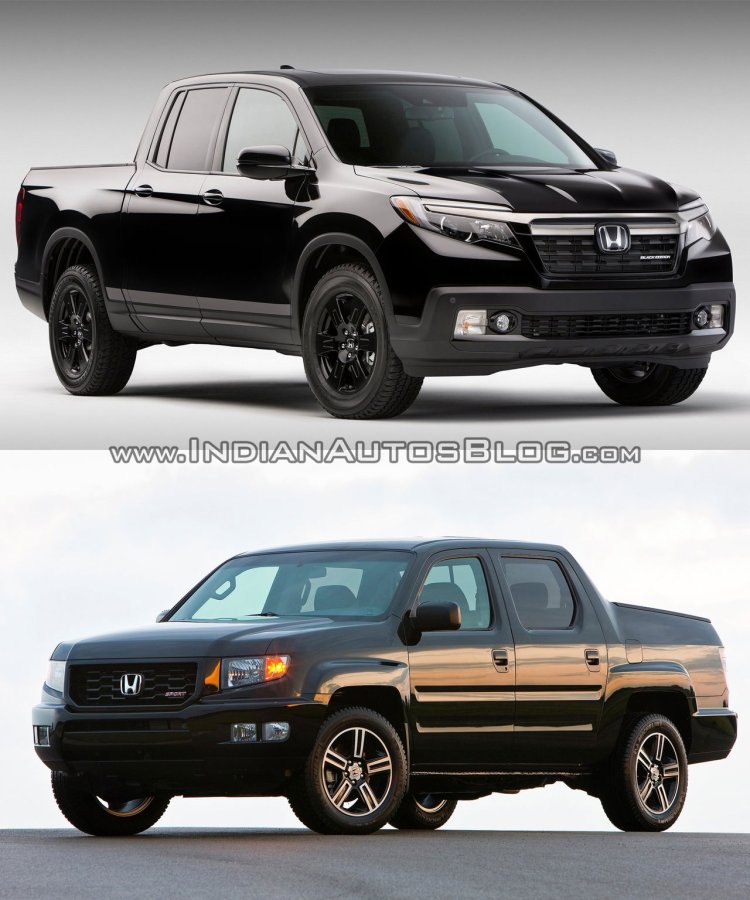 The first generation Honda Ridgeline evolved from the Honda SUT Concept that was unveiled at the 2004 North American International Auto Show and naturally, its design and styling was inspired from the same. Unlike the previous generation model's polarizing character, the second generation model has a more traditional design and styling. The front-end is inspired by the third generation 2016 Honda Pilot.
Interior: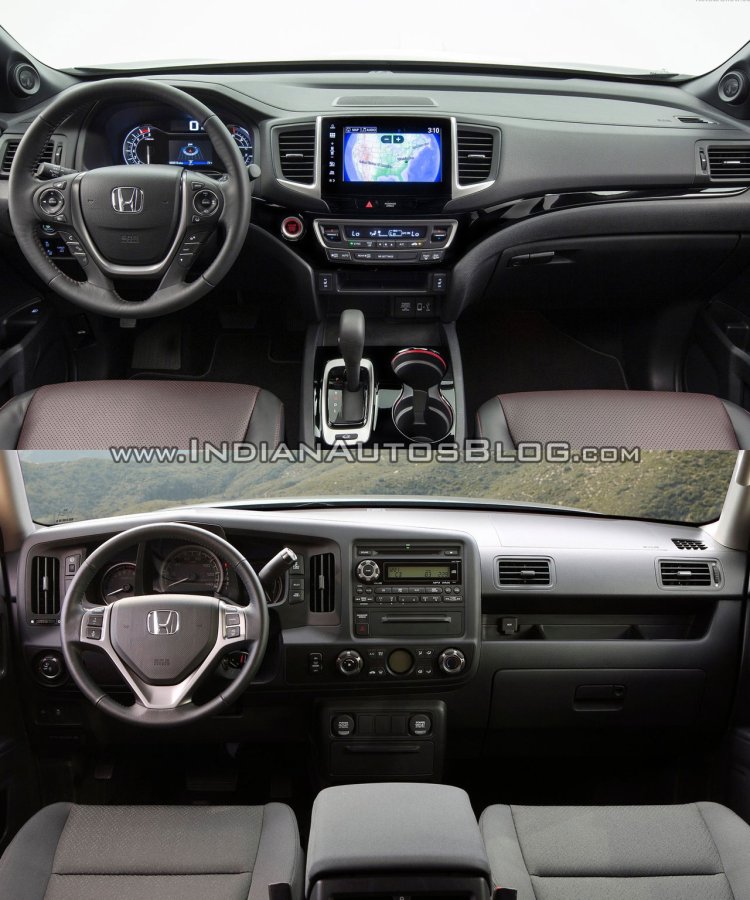 The first generation Honda Ridgeline had a good interior for its time, at least during the introductory period. The car-like well-equipped cabin with modern features including a satellite navigation was well appreciated back then, although these opinions changed towards the end of the its life-cycle because the interior felt dated then.
The second generation model's cabin is identical to the 2016 Honda Pilot and is very well-equipped and appealing. Tri-zone climate control, full-color TFT display for instrument panel, 8-inch Display Audio touchscreen infotainment system with Apple CarPlay and Android Auto compatibility are among few of the many new features.
Also Read: Next gen Honda Freed to get 1.0L turbo VTEC engine – Report
Technical: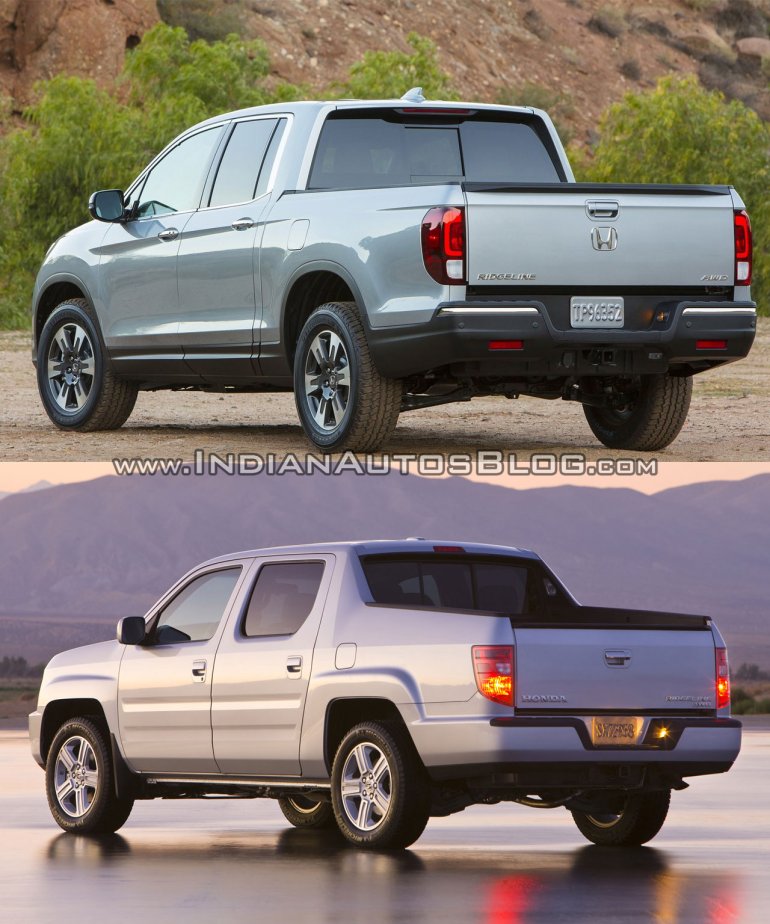 Like the first generation Honda Ridgeline, the second generation Honda Ridgeline is also based on the company's Global Light Truck Platform and features a unibody construction. It's powered by a 3.5-liter V6 gasoline engine borrowed from the new Pilot SUV. Also, the second generation sees introduction of front-wheel drive drivetrain layout. Previously only all-wheel drive was available, but all-wheel drive is now optional.