Will be joining the Honda American lineup within two years.
At the 2015 Chicago Auto Show, Honda dropped a teaser of the next generation Ridgeline pickup truck when presenting the 2016 Honda Pilot SUV. The company said that the Ridgeline will be on the market within two years.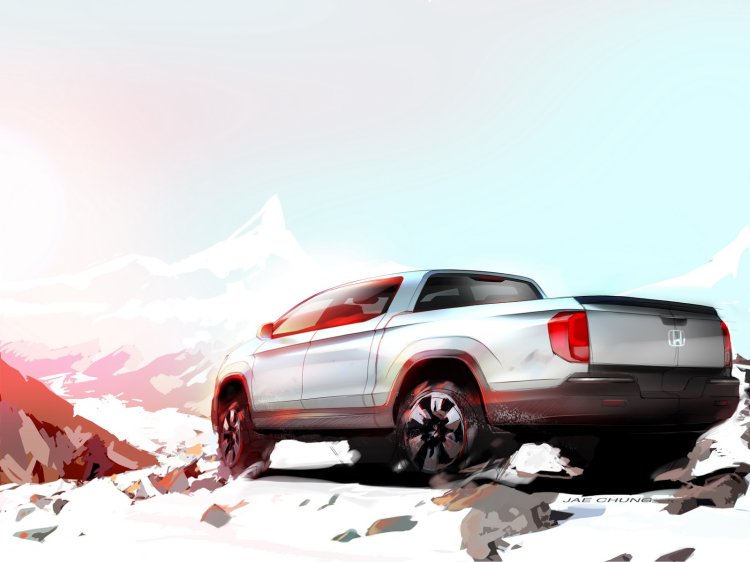 To be based on the new Honda Pilot, the Ridgeline will apparently feature a "unique styling" that will be recognizably Honda. It is unknown whether the chassis will transition into a body-on-frame type (preferred for American trucks) or a unibody construction found in the current model. The sketch also suggests that it might get a full-size cargo bed too.
Reportedly, the 2017 Honda Ridgeline will be offered with a split tailgate, although there are no details on whether it is a side-opening split type or a clever new mechanism that incorporates both side-split and traditional types.
More details on the new pickup are bound to surface closer to the launch.