New images published on Japanese media have unofficially revealed the 2017 Honda N-Box and 2017 Honda N-Box Custom and suggest that the facelifted models have started reaching dealerships. From what it looks like, an official release is not too far now.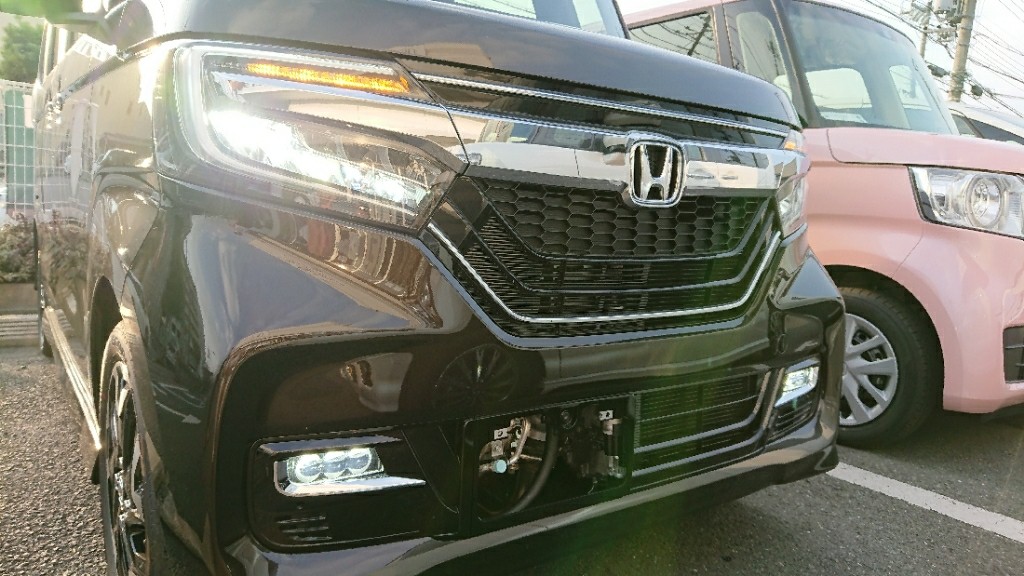 The Honda N-Box and Honda N-Box Custom get a more aggressive front-end with the facelift. The normal N-Box, as before, continues with a simplistic styling, while the N-Box Custom now looks sportier. Both have a fancier grille with more spaced-out bars, and the Custom variant borrows cues from Honda's global latest global models for the tweak. The new N-Box Custom's redesigned headlights appears to have LED lighting. The turn signals, also LED seemingly, are now positioned above them. The fog lamps are now more stylish, three-element LED units. The bumpers are also redesigned, and Custom variant's piece gets swanky squarish outer ends.
At the rear, the 2017 Honda N-Box Custom gets redesigned, longer tail lamps. A full-width chrome bar flows to into the tail lamps and continues up to the top of their top. The rear bumper is also new, likely with vertical reflectors on the outer ends. There are lot of interior changes arriving with the facelift. The Custom variant now has a sleek instrument panel unit up on the fully redesigned dashboard. The air vents are now positioned in an unconventional way, while the infotainment system looks placed higher up to make space for the climate control unit below it. We are yet to get a look at the regular 2017 Honda N-Box's rear and interior.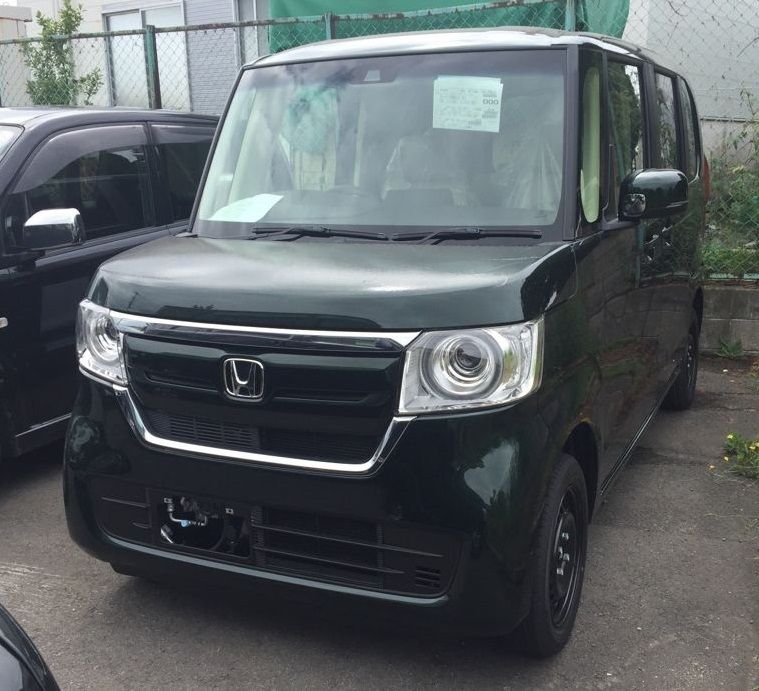 Also Read: 2017 Honda Shuttle (Honda City wagon) to launch in Japan on 14 September
The Honda N-Box and Honda N-Box Custom are powered by the S07A 0.66-litre three-cylinder petrol engine. In both variants, this engine is available in 58 PS/65 Nm and 64 PS/104 Nm iterations. CVT is standard. It's unknown if Honda has planned any changes in these aspects with the facelift.
2017 Honda N-Box (facelift) - Image Gallery
[Image Source 1: Twitter via livedoor Blog]
[Image Source 2: Minkara via livedoor Blog]