The next-generation BMW M5 is slated for a reveal next year.
Earlier this month, it was reported that the seventh generation 2017 BMW 5 Series will have its world premiere at the 2017 North American International Auto Show, not at the 2016 Paris Motor Show. Now, BMW Group has started teasing the 2017 BMW 5 Series indicating that an online reveal could take place this year.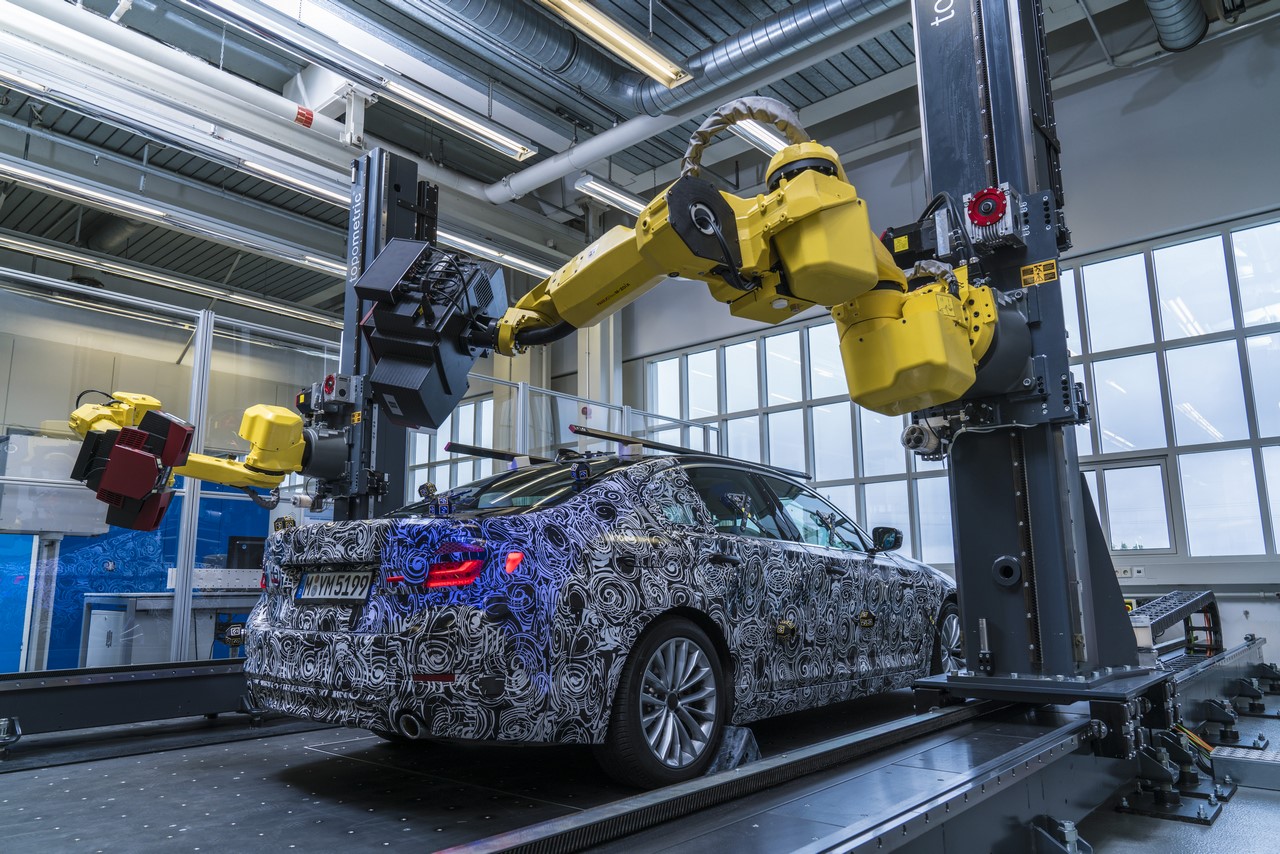 In these images, the next-gen 5 Series is seen at a fully-automated, optical measuring cell in BMW Group pilot plant in Munich. The German auto giant boasts its the first automobile manufacturer to introduce a unique system with a fully-automated, optical measuring cell in this pilot plant.
Freely moving robot arms use sensors to create a three-dimensional image of the entire vehicle and generate a 3D data model from the data captured, with an accuracy of less than 100 µm. This allows barely visible deviations to be identified at an early stage.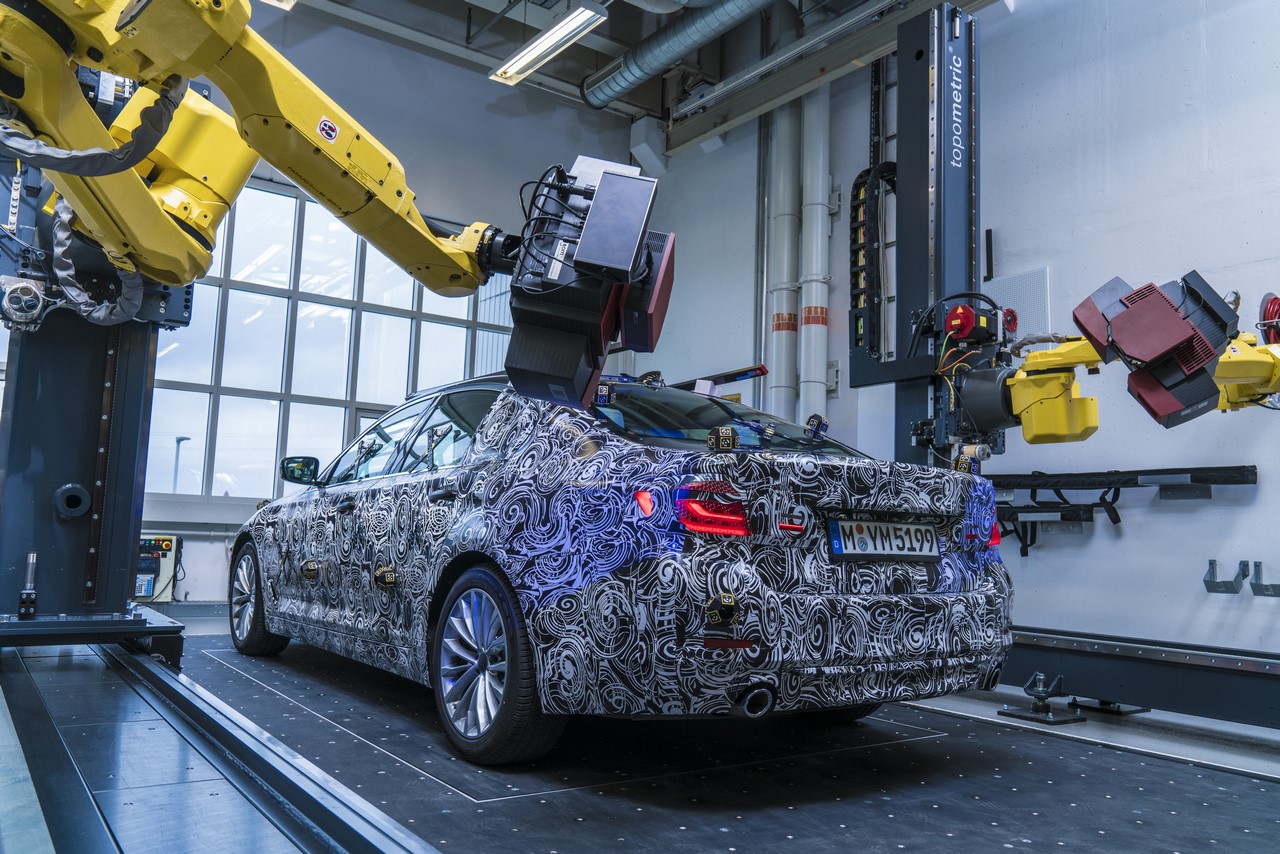 Also See: Next-gen BMW 3 Series (G20) – Rendering
The CLAR platform-based seventh-gen BMW 5 Series will be bigger than the current model, but still be up to 100 kg lighter, thanks to the usage of lightweight materials like carbon-fibre in the structure. The range will include a saloon (codename: BMW G30), an estate (codename: BMW G31) and a hatchback/GT (BMW: G32). Along with the standard variant offering 2.0- to 4.4-litre engine models, there will be a BMW 5 Series iPerformance (plug-in hybrid) too, as well as an all-new BMW M5.