German publication Autobild has carried a shocking report this week on the next generation 5 Series. The new 5er would get a three-cylinder turbocharged diesel engine option which with a power rating of 150 hp. Autobild adds that this engine can return a fuel efficiency of 3.9L/100km (25.6 kpl), making it the first 5 Series to have such a compact engine.
The publication has learned that in the future, the 3, 4, 5 and 6 Series models would be developed together to save development and production costs.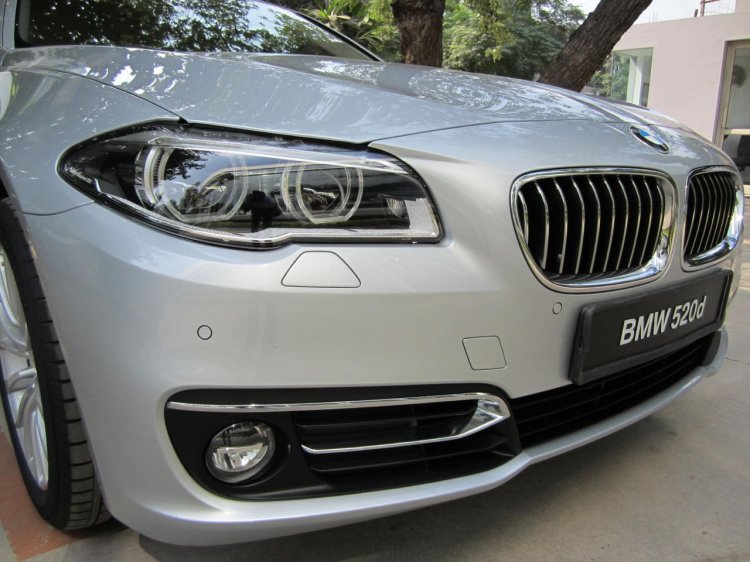 The new 5 Series would have the same competitors, but like the 5er, they would show advancements in materials, technology and design. The first model to change completely would be the E Class (in March 2016), followed by the BMW 5 Series (in July 2016) and finally the Audi A6 (November 2017).
On the new 5 Series platform, BMW would also develop the successor to the 6 Series. This platform would however first be used on the next gen 7 Series which debuts in 2015. The objective of the platform is to achieve a lower weight, greater efficiency and more flexibility.
The new 5er would be constructed with a higher percentage of lightweight materials. Aluminum, carbon fiber and lightweight steel would form most of the car. BMW plans three hybrid variants, with a pure electric range of 50km.
Tentative variant lineup of the 2017 BMW 5 Series
530i - 3.0-liter 333 hp
535i - 3.0-liter 375 hp
530d - 3.0 liter 286 hp
535d - 3.0 liter 333 hp
M550d - 3.0 liter 401 hp
The report adds a 4-liter V8 that would be tuned to produce 400 hp, would be developed for the next generation M5.
[Source - AutoBild.de]