Both models are India-bound.
A member of the New Toyota Fortuner Club in Thailand has managed to snap the 2016 Toyota Fortuner parked alongside the 2016 Ford Endeavour, giving a better idea as to how the two scorn rivals compare in terms of exterior design.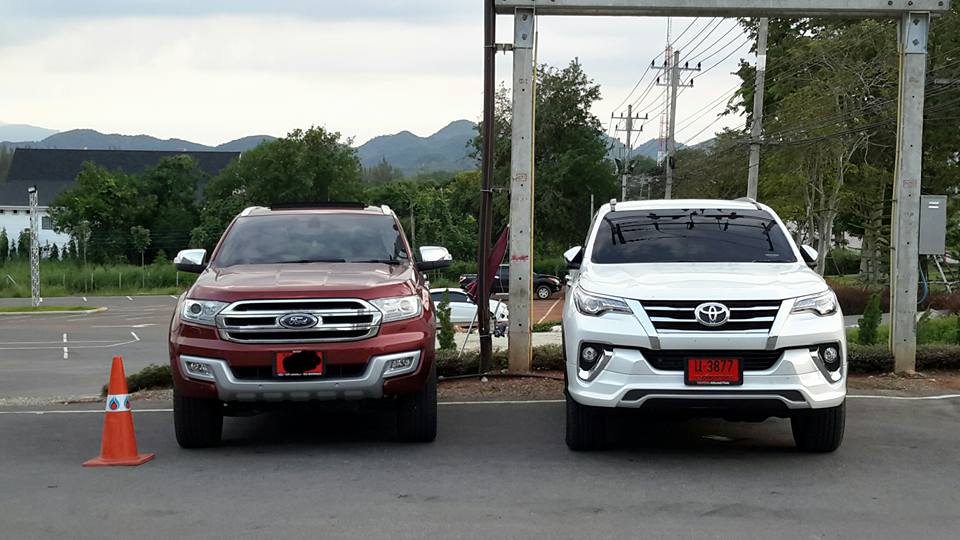 Both models look remarkably better than their respective predecessors, and have a bold exterior design. The Fortuner has sleek headlamps and a heavily styled bumper, while the Endeavour keeps it simple yet strong.
The new Endeavour measures 4,893 mm long, 1,862 mm wide, 1836 mm high, has a wheelbase of 2,850 mm and ground clearance of 225 mm, while the 2016 Toyota Fortuner is 4,795 mm long, 1,855 mm wide, 1,835 mm high, has a wheelbase of 2,750 mm and a ground clearance of 193 mm.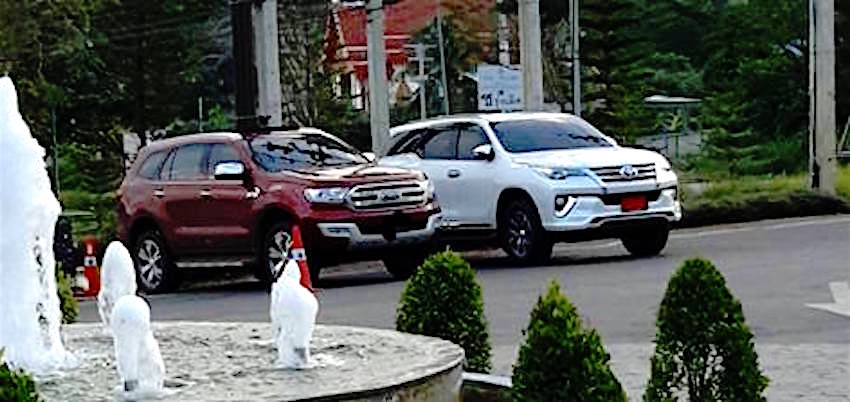 Under the hood, the Ford Endeavour has two engine options: a 158 hp 2.2-liter four-cylinder diesel and a 197 hp 3.2-liter five-cylinder diesel. Transmission options include a 6-speed manual and 6-speed automatic, and an AWD system is present in the 3.2-liter variant
As for the Toyota Fortuner, it also offers two four-cylinder engine options: a 150 hp 2.4-liter GD diesel and a 177 hp 2.8-liter GD diesel engine. Both engines are offered with a choice between a 6-speed manual or 6-speed automatic, while an AWD system is equipped in the 2.8-liter variant.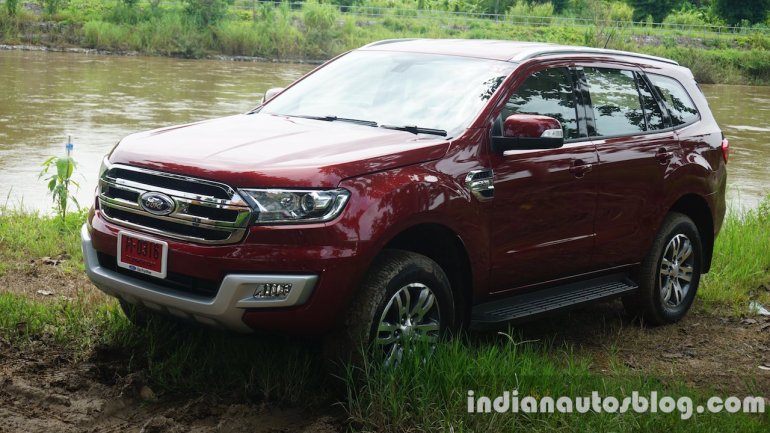 Both the 2016 Ford Endeavour and 2016 Toyota Fortuner will be launching in India, although people interested in the latter, according to the company, will have to wait till 2017, while the former arrives early 2016.
Toyota Fortuner 2.8 AT - Image Gallery