The Fortuner is reportedly heading for a July reveal in Thailand.
A reader of MZCrazyCars snapped this image of the side profile of the next generation 2016 Toyota Fortuner, while it was testing in Thailand recently. The user has attached the side profile of the current Fortuner to provide a comparison of sorts as to the design changes Toyota have made to their Hilux-based SUV.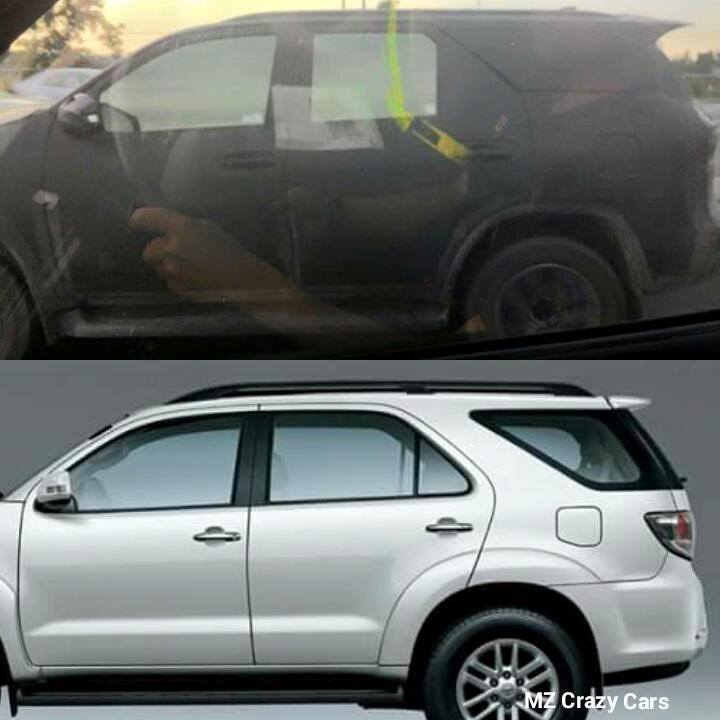 Certain things, like the crease-less doors, large windows, slim B-Pillar and the large wheel arches, continue to be seen on the 2016 Fortuner. However, the C-Window now extends fully into the body of the SUV creating a wraparound windshield of sorts. The new Fortuner also looks a tad longer than its predecessor.
The new 2016 Hilux Revo will be revealed on May 21 in Thailand. The technologies, engines and platform of the pickup will be shared with the Fortuner, which is reportedly heading for a world premiere in July in Thailand. The new Fortuner would be powered by the new 'GD' range of diesel engines which include 2.4- and 2.8-liter four-cylinder units matched to manual and automatic transmissions. These units replace the 2.5- and 3.0-liter engines of the Fortuner, while promising better fuel efficiency and improved low-end torque.
Also read: Toyota Hilux Revo dashboard leak previews next Fortuner and Innova interior
The new Fortuner is expected to launch in India next year, along with the new generation Innova.
[Source: MZ Crazy Cars Facebook page]