Ridiculously Biased Opinion Alert! - As you may already know, I am the biggest evangelist of the Skoda Yeti on this planet. If I had my way, I would gift a Skoda Yeti to every manufacturer in this world to study it thoroughly so that we get such good products from everyone!
So clearly I always scour the interweb to find something new about it. Here are a few renderings that I found of the next generation Skoda Yeti.
What do I know about the next generation Skoda Yeti?

The Skoda Yeti brand will split into two SUV models – a bigger sever seater and the regular five seater.
The current Yeti is based on the underpinnings of Polo Mk4 and Golf Mk5 hardware elements. The new Yetis will be built on the al- new modular platforms.
The bigger Skoda Yeti will be developed on a new platform (MQB-A matrix) with the help of Volkswagen. The smaller Skoda Yeti will be based on the MQB-AO matrix.
Both architectures are lighter, stiffer and more efficient as well as about 20% cheaper to build.
The smaller Yeti will be 4.3 meters long and the bigger one will be 4.6 meters long.
It will receive a comprehensive redesign and will don the new MissionL styling.
Skoda's design team is also contemplating on usage of LEDs. They will use the LED technology the form of tubes, and not the individual points, to differentiate it from Audi models.
Engine options would include 1.4 TSI with 150bhp and a 2.0 TDI boasting 177bhp.
It will be built in Volkswagen's factory in Slovakia that also manufactures the trio of the Up, Seat Mii and Skoda Citigo.
According to European media, the new Yeti will be shown only at the end of 2015 or even early 2016.
The two Yetis along with the newly launched Rapid brand should allow the Czech brand to achieve the goal of 500,000 cars a year in 2018.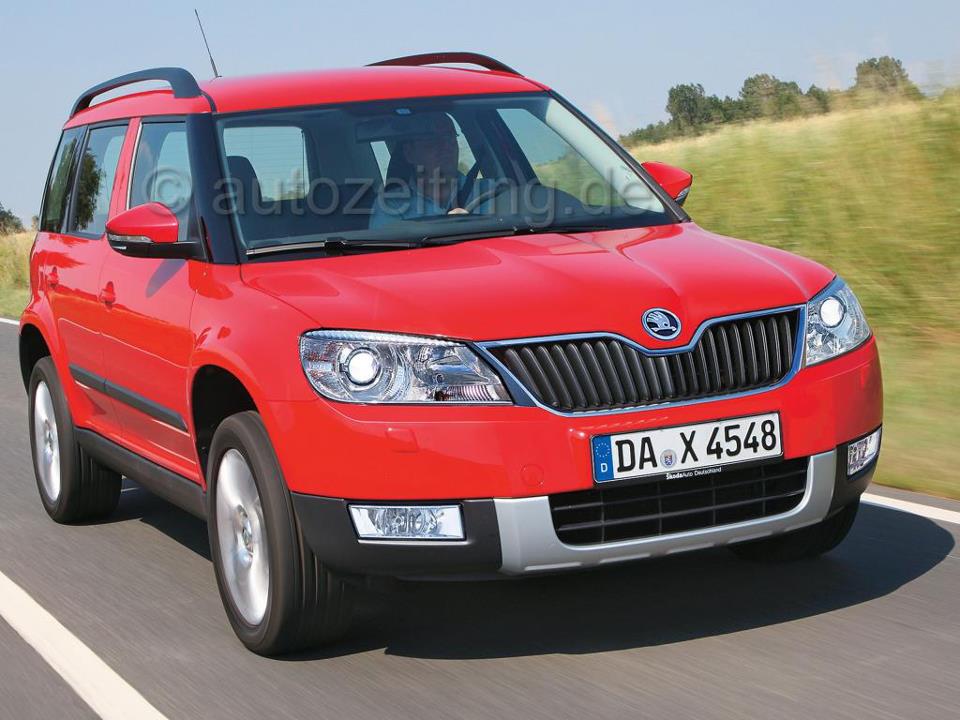 Before Skoda engages completely into the development of the new Yeti, the currently running model will be facelifted and launched next year with MissionL headlights, grille and foglights.
[Source - Autozeitung.de, Autozeitung.de, AutoBild.de]