Skoda has commenced work on the next generation Superb luxury sedan. Earlier this year, the VW Group announced at its annual meeting that a successor to the Superb will be introduced by the end of 2015.
This rendering from X-Tomi imagines the exterior of the Superb to draw inferences from the VisionC Coupe concept presented at the Geneva Motor Show. The VisionC concept is Skoda's design study for a four-door coupe, likely to be based on the Octavia. Skoda describes the concept as having an emotive design, yet the stance and profile of a coupe. Skoda's boss, Dr. Vahland, told the press earlier that the new Superb's design will be nothing short of a "revelation".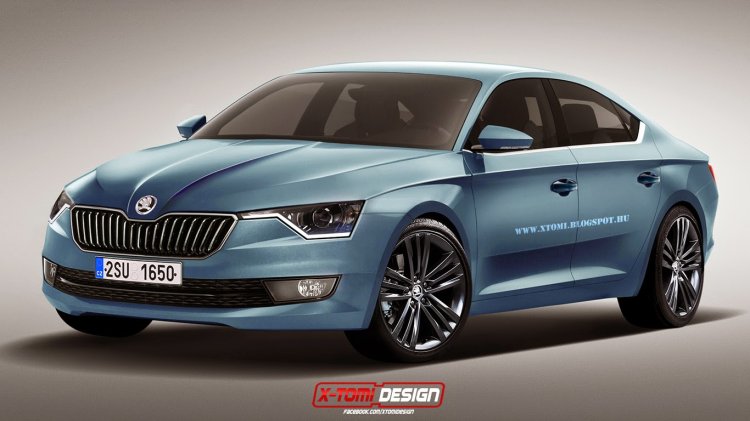 The new Superb is reported to share as much as 50 percent of components from the new VW Passat, which is confirmed for a July reveal. Both cars will use VW's MQB platform and will weigh lighter than their predecessors (the new Passat for example has shed 85 kg).
In terms of engine options, the Superb will mirror the new Passat by possibly offering a hybrid variant, and a bi-turbo diesel option.
In India, Skoda launched the refreshed Superb back in February this year. Compared to its segment rivals, the Superb is one of the better selling cars in India with Skoda having delivered over 540 units of the refreshed model since February this year. The Superb is a CKD product, assembled at Skoda's plant in Aurangabad, alongside premium VW and Audi models.
[Image from X-Tomi]