As we reported last week, work on the replacement of Skoda's flagship model, the Superb, and the next generation Superb estate is underway, and would arrive on showroom floors in 2015.
Notably, the new Superb will be based on the VW Group's MQB platform and its reported to share nearly 50 percent of its parts with the new VW Passat (scheduled for a launch this year).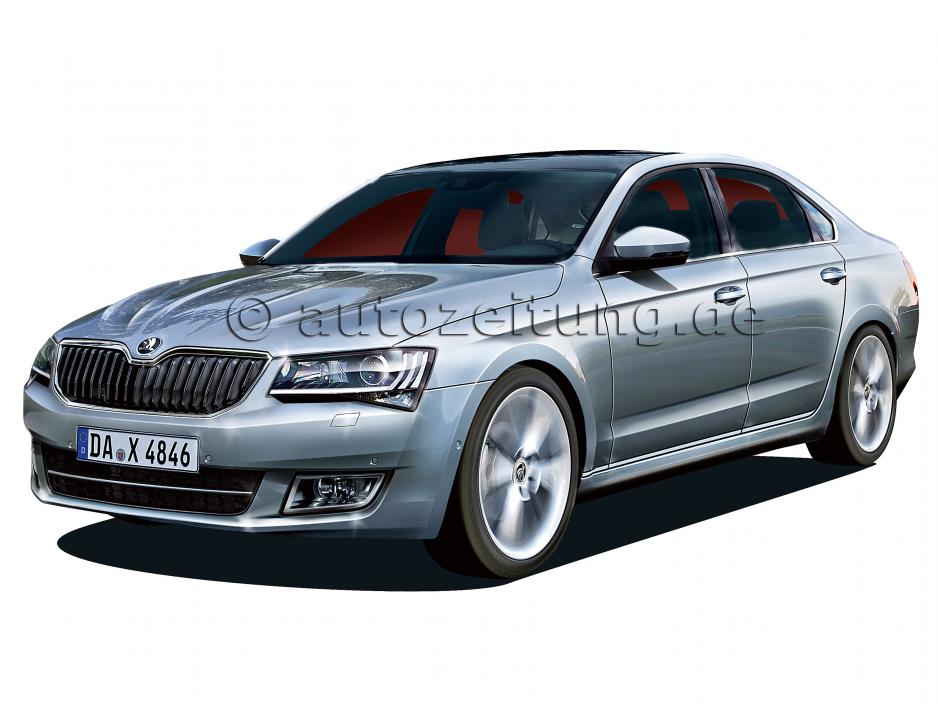 Moving to this new platform will make the Superb larger in size, and Auto Zeitung estimates a wheelbase enlargement of roughly 3 inches (about 75 mm). The report states that the new Superb will be worthy of rivaling a car one segment above, and in this case, Skoda engineers have the BMW 5 Series in sights. This does not come as a surprise to us, as even the current Superb matches an E Class/5 Series in terms of space and comfort.
In terms of design, Skoda Chairman, Prof. Dr. h.c. Winfried Vahland, believes the new Superb will be nothing short of a revelation. Dr. Vahland has also stated that the dual boot release (available on the Superb sedan only) will not be seen on the new generation model as it is an expensive feature.
In terms of powertrain, all of the engine options on the new Superb will be less than 2,000 cc in displacement. As a result, the 3.6-liter V6 motor maybe never again be used again on a new Skoda.
[Rendering courtesy Auto Zeitung]