Proton Iriz-based sedan to launch this year in Malaysia.
The new Proton Persona has been spotted testing by Jian Wei in Malaysia. It will launch in the country this year, between the launches of Proton Perdana and Proton Saga, reportedly.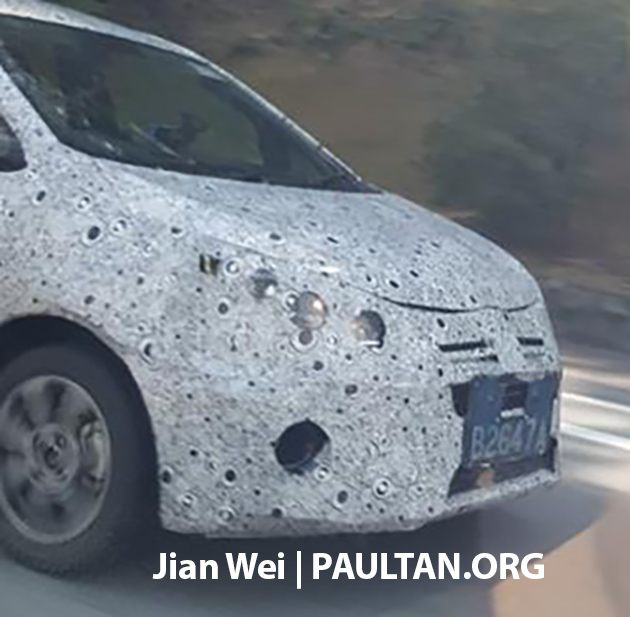 Spyshots reveal a design that appears to look like a sedan version of the Proton Iriz. The front-end gets longer headlights joined together by a broader chrome bar, and redesigned foglight enclosures The rear-end has a hockey stick C-pillar design, and new wraparound taillamps, and a relatively short boot.
Under the hood, the next gen Proton Persona is expected to source the 1.3 litre and 1.6 litre VVT engines from the Proton Iriz. The former delivers 93.8 bhp and 120 Nm of torque while the bigger unit makes 107.2 bhp and 150 Nm of torque. The Persona could gain Proton's all new 1.3 litre and 1.6 litre direct-injected (GDI/TGDI) engines from the end of 2017.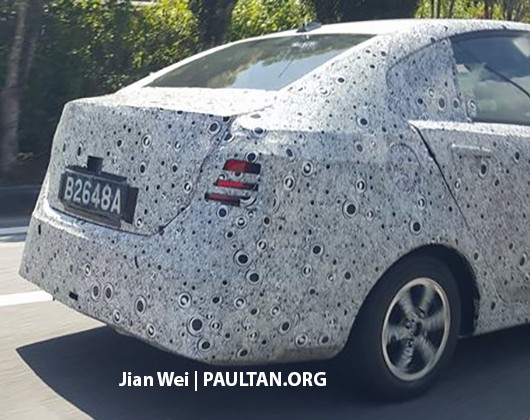 Also Read: Proton Perdana to get new 2.0L NE01 engine by end of 2017
Proton will have a new range of sedans by the end of 2016, which will include the 2016 Proton Persona, 2016 Proton Preve, 2016 Proton Saga and the thoroughly facelifted Proton Perdana.
[Source: Paultan]