Might be exclusively sold in Chinese market.
The 2016 Mercedes E Class will debut at the 2016 Detroit Motor Show that will take place next month. The luxury sedan has been caught camouflaged several times already, but this latest snap reveals a long-wheelbase variant with the C-pillar design covered up, igniting rumors of a Mercedes-Maybach variant.
[Youtube link]
The current Mercedes-Benz E-Class already has a long wheelbase variant that is sold exclusively in the Chinese markets, which is nearly 6 inches longer than the standard wheelbase model.
From the picture here, it is quite obvious that the car on the right is the long wheelbase variant (LWB); made apparent by the rear door window that is larger than the one in the test mule on its left. Further details are not yet available on the car but it is likely that the LWB model will continue being exclusive to the Chinese market, although a European version can also not be discounted at this stage.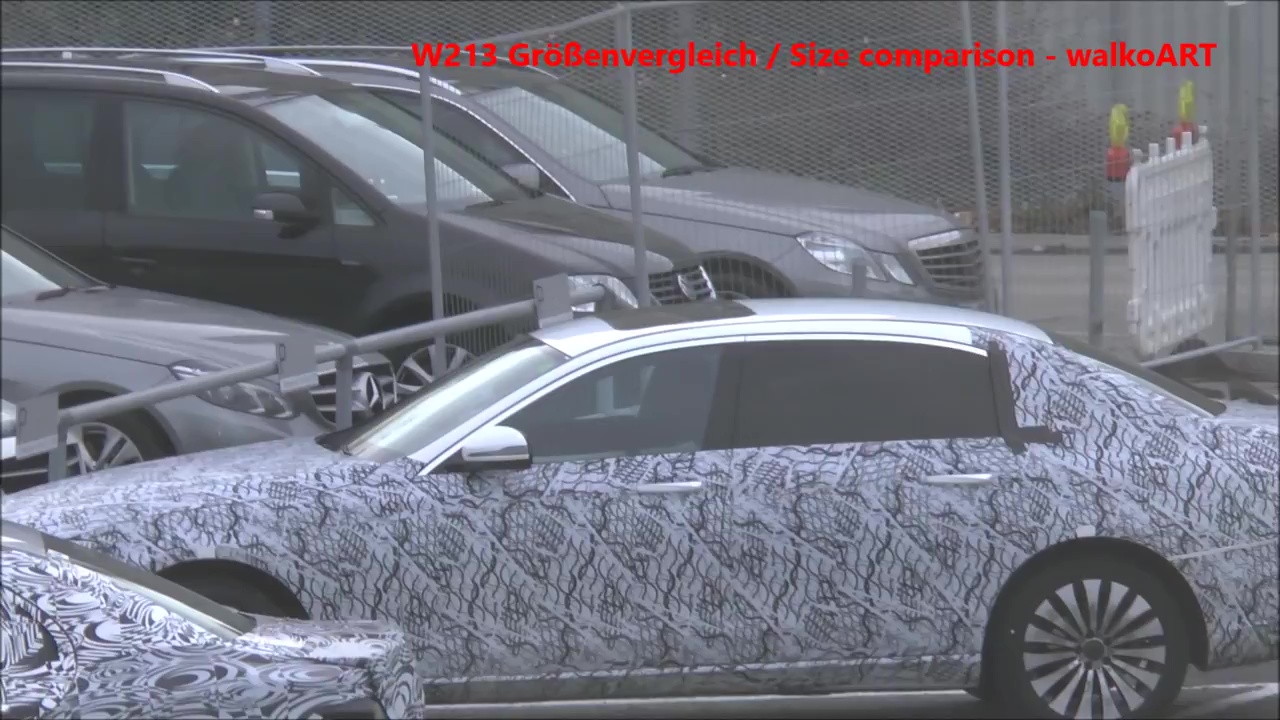 Also Read: 2018 Mercedes S Class (facelift) spotted undisguised
The next E Class is an highly anticipated product that is expected to be as feature packed as the Mercedes S Class. As far as engines are concerned, they will be a mix of the existing four-cylinder engines and newly developed 2.0-litre four cylinder diesel engines, codenamed OM654.
Top-end trims will likely get a new 3.0-litre inline-six turbo engines, while the AMG E 63 variant is reported to draw power from a 4.0-litre twin-turbo V8.