Will come with a large equipment list and evolutionary design.
Mercedes is currently working on the next generation Mercedes E Class, which is rumored to make its global debut at the 2016 Detroit Auto Show (NAIAS 2016). Codenamed Mercedes W213, the 2016 Mercedes E Class represents the company's next step towards autonomous mobility for mass production vehicles.
[Direct Youtube link]
Mercedes invited select media to a technical presentation which highlighted most of the new features that will be equipped in the new Mercedes E Class. One of them is the new Remote Parking Pilot, which, like in the new BMW 7-Series, enables the car to self-park in the given area, should there be a tight gap between the door and the adjacent object.
Unlike BMW's adaptation (which uses a display key), the Remote Parking Pilot can be accessed via an app in the user's smartphone.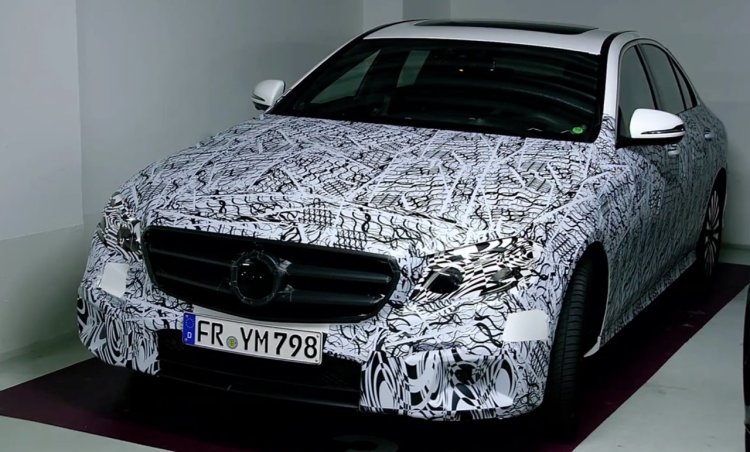 The new E Class will feature a "Car-to-X" communication system, which allows cars to "talk to each other". This makes the E-Class the first mass production vehicle to feature such a technology, although it may take a while to be fully functional (unless there's another E Class with the same tech in the driver's proximity). Benefits of this technology extend to preventing collisions at junctions or tight bends, where drivers can't see traffic that is approaching close.
Another interesting feature that Mercedes talked about is PRE-SAFE Sound, which, apparently, prepares the occupants ears for the loud noises associated with an accident. Using natural reflexes, the system sends an interference signal to the ear, where the stapedius muscle inside protects the inner ear before an accident happens. This is generally a natural reaction by the ear towards loud noises.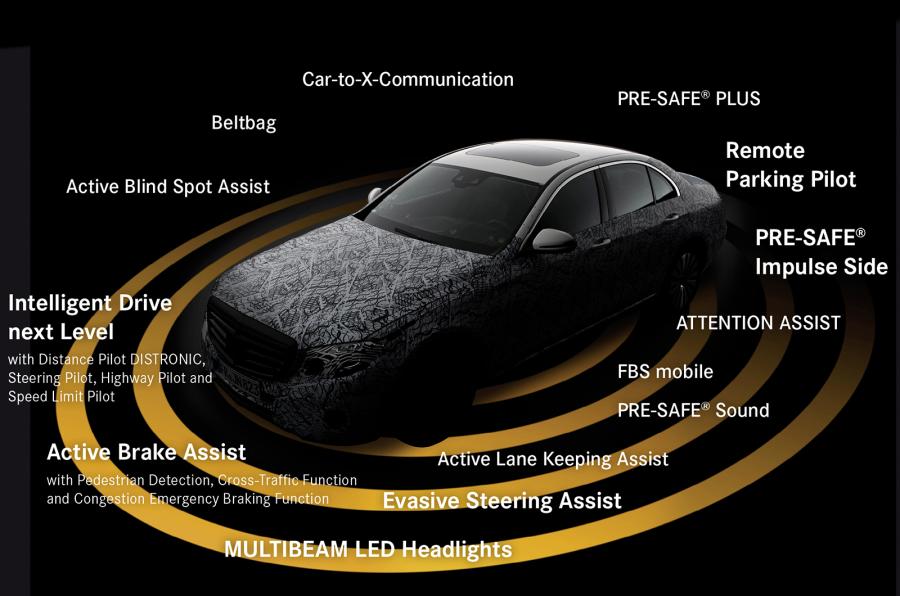 Other new equipment for the E Class appears to have been borrowed from the S-Class, albeit with slight upgrades. It includes Active Brake Assist, Evasive Steering Assist, PRE-SAFE Plus, beltbag (airbag in the belt), and Attention Assist. Most of the semi-autonomous features will be offered together in an optional "Driver Assistance Package".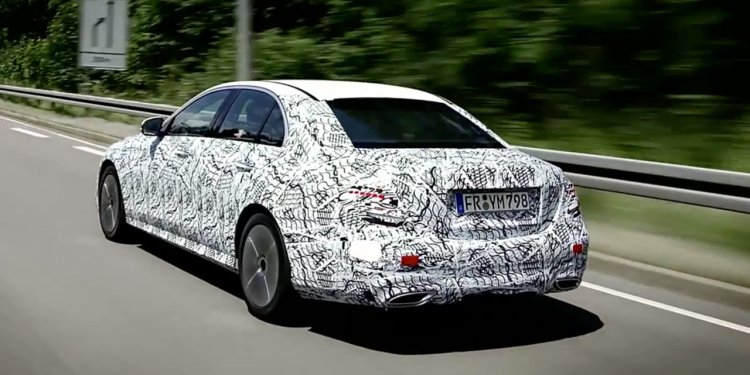 Also Read: Mercedes India to launch S Class Coupe & S63 AMG Coupe on July 30
Up front, the E-Class will come equipped with a new generation of Multibeam LED headlamps, which works with 84 individual lighting units to create various patterns of the forward beam patterns with extreme precision, so as to not dazzle other oncoming road users. The LED taillamps gets variable-intensity brake and indicator units, which also helps prevent dazzling the user behind the vehicle.
[Source: Autocar]