Global rollout to follow later in 2015.
To regain 40 percent market share and the title of the best selling SUV, Hyundai Motor will introduce the 2016 Hyundai Santa Fe 'Prime' this month in Korea, reports Korea Joongang Daily.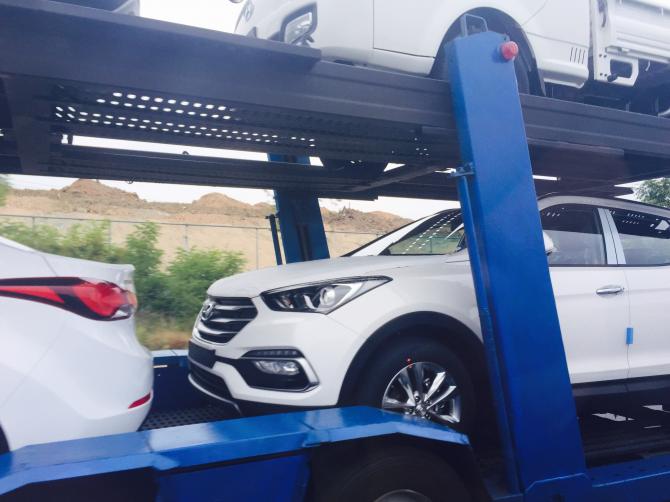 The 2016 Santa Fe Prime SUV, will have "refurbished exterior and interior designs" with changes in the form of a new radiator grille, headlamps and taillamps and optional safety gear like the advanced smart cruise control and an automatic emergency braking system.
The current engine options, R 2.2 e-VGT 2,199 cc four-cylinder that makes 200 PS at 3,800 rpm and 44.5 kg.m at 1,800 - 2,500 rpm and the R 2.0 e-VGT 1,995 cc four-cylinder that makes 184 PS at 4,000 rpm and 41 kg.m at 2,000 - 2,500 rpm would continue, mostly unchanged. The former is available with an optional 6-speed AT, whereas a 6-speed MT is standard. Useful features like the Blue Link telematics, 7 airbags, 3-mode steering, tire pressure sensor, etc are unlikely to be changed.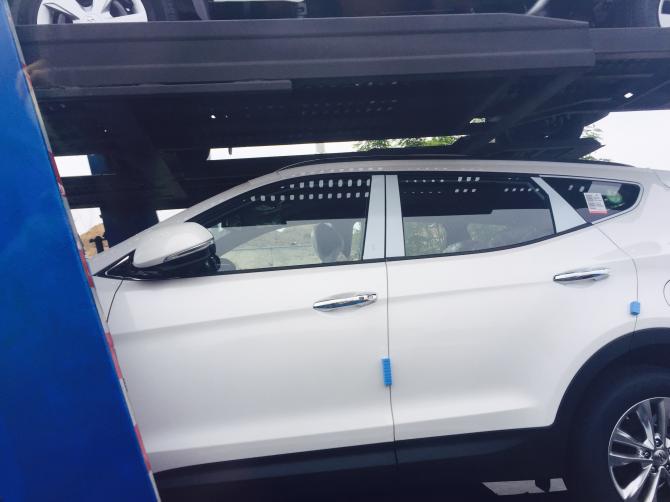 The newspaper does not elucidate the launch of the car outside Korea, but the facelift is expected to trickle into the global market place starting later this year. Spyshots from local portal Hankyung reveal the 2016 Santa Fe Prime having front and rear bumpers redesigned for a sporty stance, slightly revised chrome slats on the 6-point grille, and Tucson-inspired exhaust tips and new alloy wheel design.
Also on the changes list is new foglamps with chrome fixtures, black masking in the headlamps, and a revised cluster design for the LED taillights.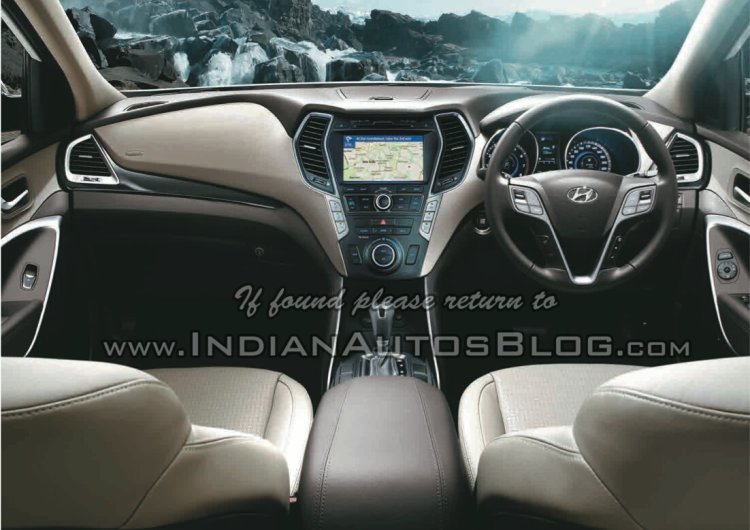 Earlier reports say that the facelift would debut the "e-4WD" hybrid option, making the Santa Fe Hyundai's first series produced hybrid SUV. Electric motors drive the rear wheels, while the engine powers the front wheels, eliminating the need for a propeller shaft. The battery (likely a lithium-based unit) can be charged using the car's regenerative braking or a plug-in feature, added reports.
Also Read: China-spec Hyundai Tucson concept unveiled in Shanghai
Hyundai could take until next year to launch the Santa Fe Prime in India as the car is relatively new.
Hyundai Santa Fe (current model) - Image Gallery
[Source - Hankyung & Korea Joongang Daily]