Previous generation model's production will be stopped in May.
Last week, the 2016 Honda Civic sedan was launched in Indonesia at the 2016 Indonesia International Motor Show (2016 IIMS). Continuing with the global roll-out of the tenth generation model, Honda will launch the 2016 Honda Civic sedan in Brazil on August 25, as per a new report from Autos Segredos. It will be sold in four grades: LXS, LXR, Sport and EXR, with prices ranging from R$90,000 to R$1,30,000.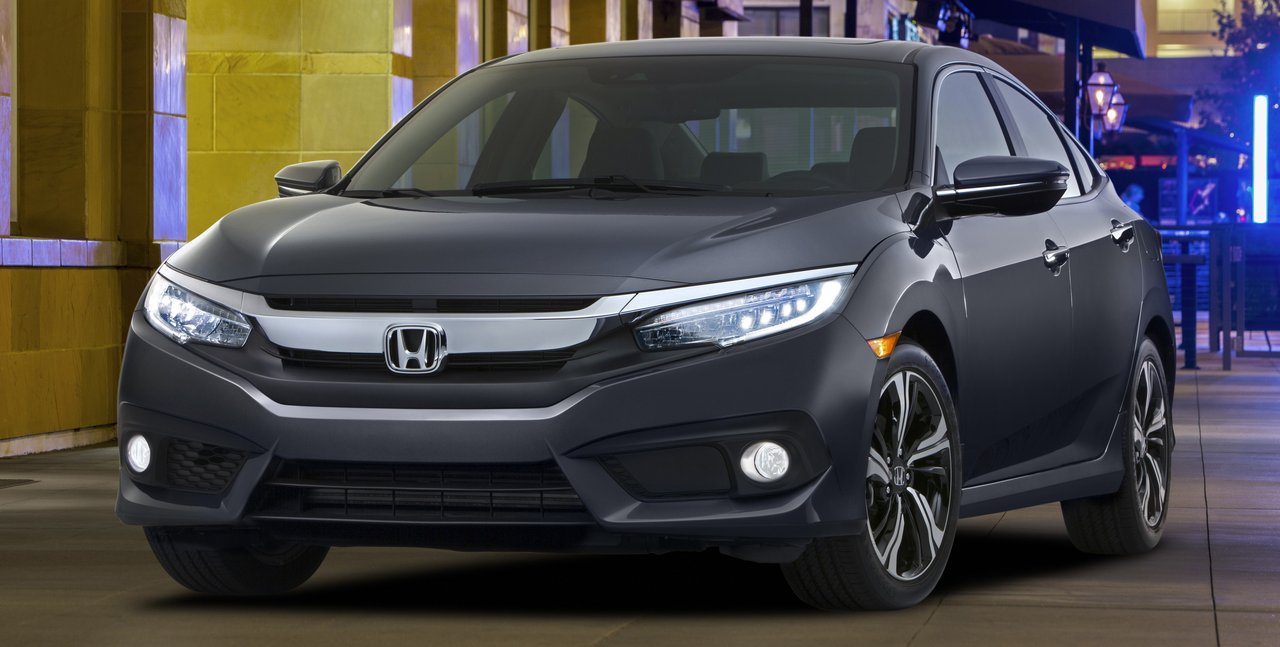 According to the report, two engines will be available in Brazil: a 2.0-liter i-VTEC flex-fuel engine, which will be an ethanol-gasoline compatible version of probably the 2.0-liter i-VTEC naturally aspirated four-cylinder gasoline engine offered in the U.S. market, and the 1.5-liter VTEC TURBO turbocharged four-cylinder gasoline engine. The flex-fuel engine will produce 150 hp and 189 Nm of torque while running on gasoline and 155 hp and 191 Nm of torque while running on ethanol, and be available in the LXS, LXR and Sport grades. The Sport grade will have sports black wheels, spoiler and appliques.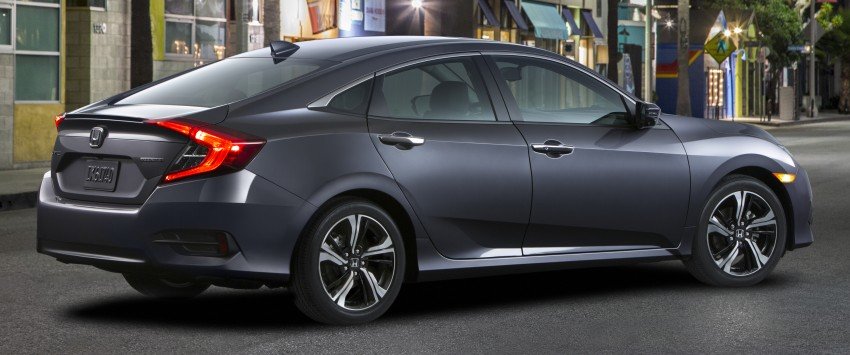 Also See: Honda Civic Hatchback Prototype – Geneva Motor Show Live
The 1.5-litre VTEC TURBO engine will produce 176 hp and 220 Nm of torque and be exclusive to the top-end EXR grade. 7-speed continuously variable transmission will be standard for both the engines. The previous generation 2016 Honda Civic will continue being manufactured till next month, but only in the mid-level LXR grade.
[Source: Autos Segredos]