Revealed through a presentation screenshot.
A presentation screenshot taken by CivicX revealed that the 2016 Honda Civic 1.5 Turbo variant will get a 6-speed manual gearbox option in 2016. Currently, the only option available is a CVT.
The manual gearbox is expected to be available in the 1.5 Turbo variant after the launch of its 2-door coupe version, the 2016 Honda Civic Coupe. It is likely to coincide with the debut of the 2017 Civic Si model. To recap, the 1.5-liter VTEC Turbo engine outputs 174 bhp and 219 Nm of torque.
Customers seeking a manual gearbox-equipped 2016 Honda Civic need not wait till mid-2016 as the less-powerful 2.0 VTEC variant is offered with a 6-speed manual as standard. The engine produces 158 bhp and 186 Nm of torque, and is capable of more than 40 mpg (17 km/l) in the highway, according to EPA.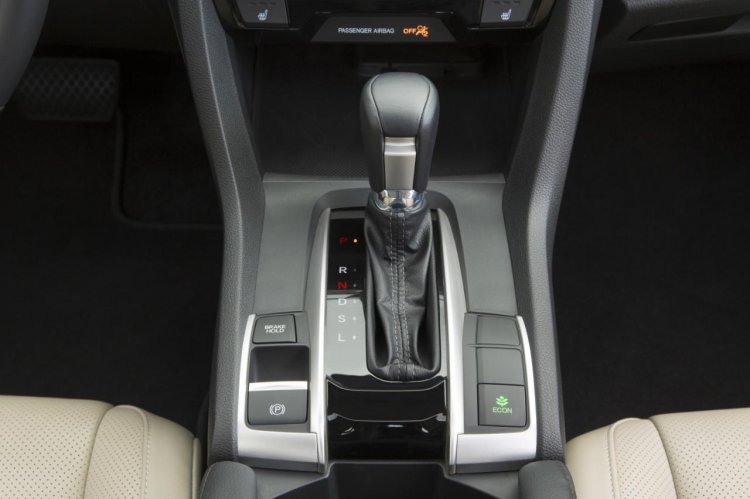 Also See: 2016 Honda Civic Coupe revealed
The 2016 Honda Civic is currently on sale exclusively in the North American market. It is expected to launch in the U.K in 2016 as a 2017 MY 5-door model, where it will manufactured at Honda's plant in Swindon.
[Source: CivicX]